Philippines logs new record-high 22,366 COVID-19 cases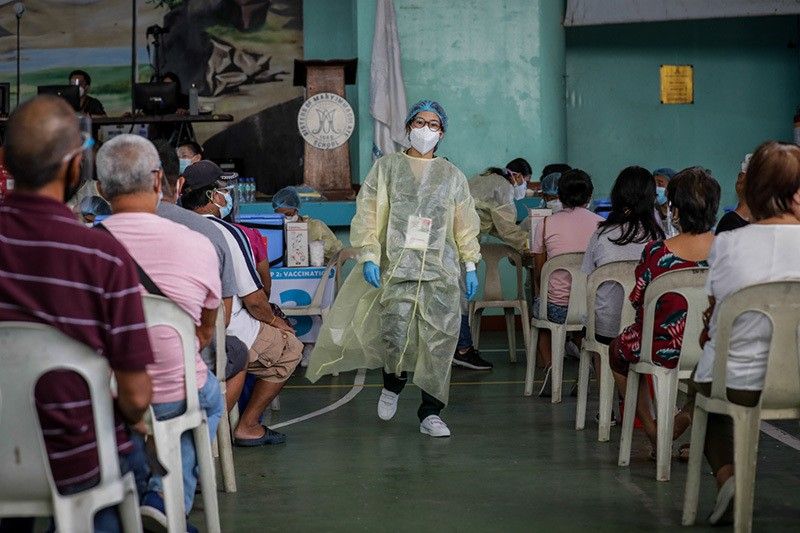 MANILA, Philippines — The Philippines on Monday reported 22,366 more coronavirus cases, its new record-high number of infections since the start of the pandemic.
Today's numbers pushed the country's total to 1,976,202. Active cases were also up by 5,373 from the 143,221 on August 29. The Department of Health said two laboratories did not submit test results.
Active cases: 148,594 or 7.5% of the total

Recoveries: 16,864, bringing the number to 1,794,278

Deaths: 222, or now 33,330 in total
Honoring 'modern day' heroes
President Rodrigo Duterte honored front line workers amid the coronavirus pandemic in this year's National Heroes' Day. It came as hospital personnel in Metro Manila staged protests over their still unreleased benefits.

Vice President Leni Robredo, meanwhile, stressed that all Filipinos are called to be a heroes especially during the ongoing health crisis.

A teachers' group called for a salary hike and release of delayed benefits to health and education workers. It added the government's recognition of "modern day" heroes would be mere lip service if it fails to do so and improve working conditions.


Metro Manila will stay under modified enhanced community quarantine until September 7 as the country continues to face the threat of the highly infectious Delta variant of COVID-19.

Police Gen. Guillermo Eleazar, chief of the Philippine National Police, said over 117,000 quarantine "violators" were recorded in the last nine days. Some 13,000 of that, he added, is from Metro Manila.