Metro Manila mayors leave ECQ extension to IATF
August 19, 2021 | 12:00am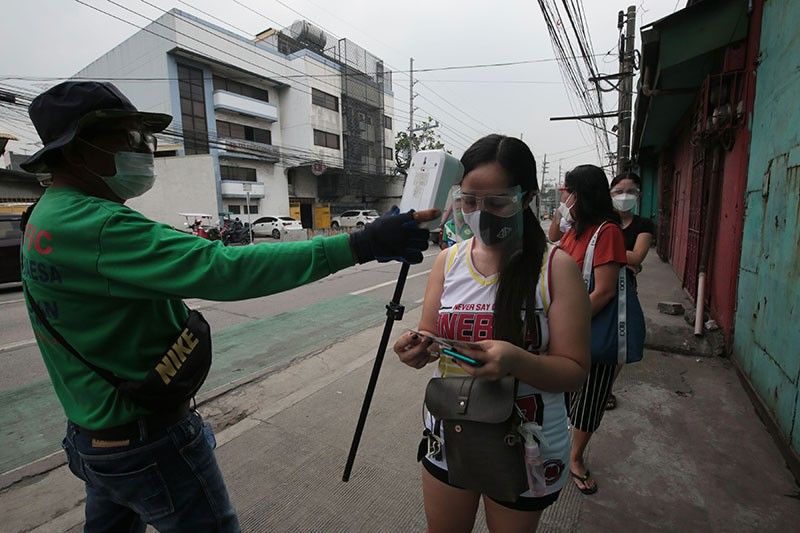 MANILA, Philippines — Metro Manila mayors are leaving it to the Inter-Agency Task Force for the Management of Emerging Infectious Diseases (IATF) to decide whether to end or retain the enhanced community quarantine (ECQ) in the National Capital Region (NCR) beyond Friday.
Apparently, the mayors did not come up with a recommendation as Metropolitan Manila Development Authority (MMDA) chairman Benhur Abalos announced in an online press briefing yesterday that the Metro Manila Council (MMC) would "defer to the decision of the IATF."
In past instances, the MMC – composed of mayors of all 17 local government units (LGUs) in the NCR – would submit its proposed community quarantine status for Metro Manila to the IATF for deliberation and approval by the President.
This time, Abalos said: "Whatever the decision of the IATF, all NCR mayors are committed to double up vaccination efforts, become stricter in enforcing health protocols and increase contact tracing."
At present, Metro Manila is experiencing a surge of COVID-19 cases amid the spread of the more contagious Delta variant.
Abalos revealed that 62 percent of COVID-19 patients being hospitalized have not received any COVID-19 vaccine.
The LGUs are gearing up for more contact tracers and more quarantine facilities, which might be requested from the national government if needed, he said.
'P4.5 B ayuda given'
The Department of the Interior and Local Government (DILG) said some P4.5 billion in lockdown assistance has been paid out in the first week of distribution in the NCR.
Interior Secretary Eduardo Año said a total of 4,566,655 residents in Metro Manila have received their "ayuda" as of yesterday.
The distribution is 40.57 percent of the P11.2 billion allotted by the government for the LGUs in NCR.
While the allotment covers the two-week ECQ from Aug. 6 to 20, LGUs are given 15 days to complete the distribution with the deadline set on Aug. 25.
Meanwhile, Abalos said that in the event the ECQ is extended, Metro Manila might need to seek help from the national government in providing aid to families who would continue to lose incomes.
He said it would be a problem for LGUs to shoulder the provision of assistance, whether cash or in goods.
Challenge in vaccination
Abalos disclosed that vaccinating a majority of Metro Manila residents during the two-week ECQ met challenges.
He said LGUs failed to hit the daily target of 250,000 jabs a day in Metro Manila, mustering a record high of only 240,000 administered doses last Aug. 12.
He said certain factors hampered the goal of continuous COVID-19 vaccination, including the delayed release of the certificate of analysis of certain vaccine brands that postponed their deployment; vaccine preference of residents and the unstable work assignments of vaccinators who have to be deployed to COVID-19 hospitals and isolation centers in case of a surge of patients.
Home isolation
Amid the rising cases of COVID-19, the Department of Health (DOH) said home isolation is now allowed provided that certain conditions are strictly followed.
"If they cannot comply with the requirements, home quarantine or home care cannot be allowed because we don't want the infections to spread within the family and in the community," DOH Undersecretary Maria Rosario Vergeire said at a town hall meeting.
In her presentation, DOH Technical Advisory Group member Anna Liza Ong-Lim pointed out that the concept of home care has been recognized by the World Health Organization (WHO) early last year when the pandemic began.
Ong-Lim added this is because there are many countries that do not have adequate hospital and quarantine facilities to manage those who are actually infected and suspected of having COVID-19.
"We implement home care if there is not enough (isolated facility) or it is not safe for hospitals to accept patients because they are already overwhelmed and they could no longer provide the standard of care," she said.
Ong-Lim said that among the requirements that must be met for home care is having a separate room with own toilet and sink. If none, the bathroom must be disinfected after use.
She underscored there should be no senior citizens or people with comorbidities who live in the same household to protect them against infection.
Ong-Lim said there should also be medications for the pre-existing conditions of the person undergoing isolation and other supplies such as household cleaning products and medical gadgets such as thermometer and pulse oximeter.
She added it is also important to report to the concerned LGU and to have a "line of communication" for the family and health workers who monitor the patients. – Rhodina Villanueva, Sheila Crisostomo