Bayanihan 2 extended till end of year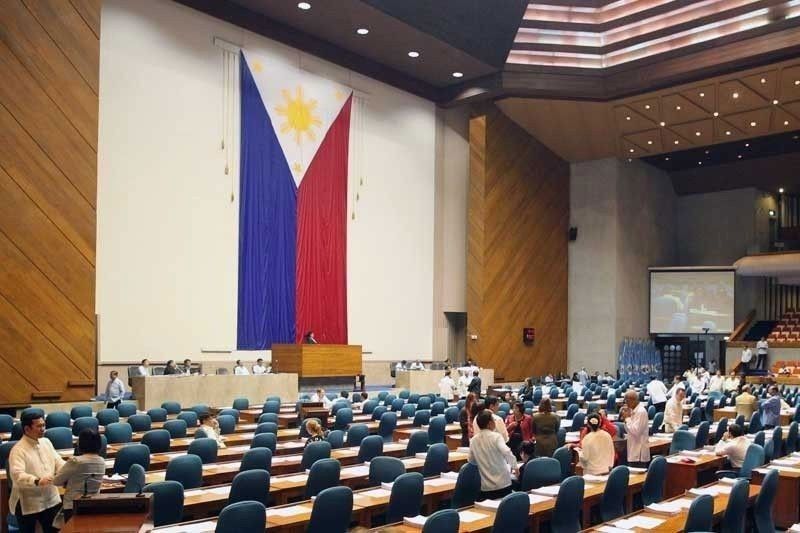 MANILA, Philippines — The House of Representatives has approved a measure further extending the validity of Bayanihan to Recover as One Act or Bayanihan 2 to give the government more time to implement measures and mitigate the impact of the COVID-19 pandemic.
At yesterday's plenary session, congressmen decided through voice voting to approve on second reading House Bill 9538, which seeks to extend the validity and effectivity of Bayanihan 2 under Republic Act 11494 until the end of the year.
The measure, which provides for social amelioration and economic stimulus packages, lapsed on Dec. 31 last year and was extended by Congress until June 30 this year through RA 11519.
HB 9538 was approved last week by the committee on appropriations chaired by ACT-CIS party-list Rep. Eric Yap.
Yap cited the need to extend the powers granted to the executive to effectively respond to the pandemic while the country continues to strive to control the spread of COVID-19 and obtain the needed herd immunity.
The congressman said the extension "shall give the government the opportunity to continuously implement the recovery and stimulus programs specified in the Bayanihan 2, most especially in allocating funds for more essential and relevant expenses necessary to recover from the distressing effects of this global pandemic."
ACT-CIS Rep. Niña Taduran, who sponsored the bill during the hearing, shared the same opinion and argued that the extension is necessary to address disbursement issues of implementing agencies.
"Despite the best efforts to complete each program and initiatives to help the Filipino people rise above the adversity brought about the pandemic, the government finds it difficult to finish the disbursement of the allocated funds to all the beneficiaries until June 30, 2021," she said.
The P165-billion economic relief fund was signed by President Duterte on Sept. 11, 2020 and was initially set to expire on Dec. 20, 2020. Through the legislation, the appropriations were extended until June 30, 2021.
The Department of Budget and Management (DBM) earlier revealed that it had already released the funds allocated for Bayanihan 2 to all the implementing agencies covered by the measure.
But the DBM reported a 51.06 percent obligation rate and 70.34 percent disbursement rate among agencies which received Bayanihan 2 funding as of last April.
Bayanihan 2 provided for a stimulus package of P140 billion in regular appropriation and P25 billion as standby funds to be used to cushion the effects of the pandemic and strengthen efforts in gradually reopening the economy.