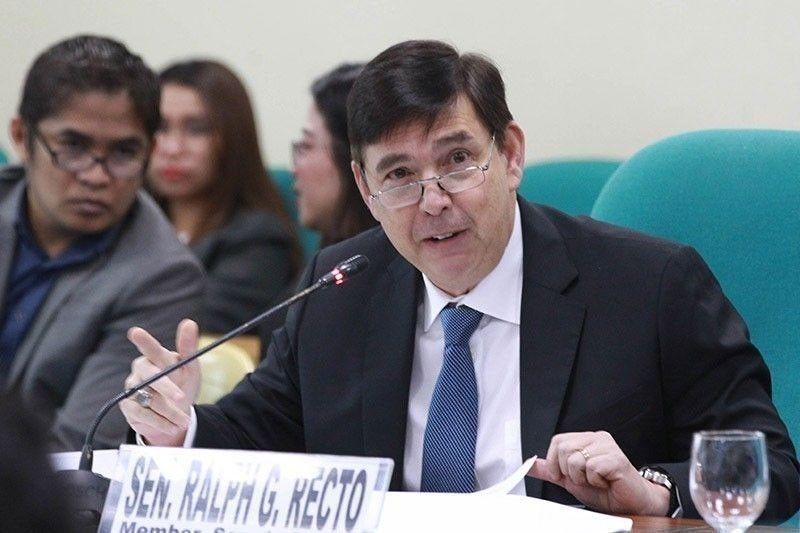 "I suggest they all explain their position to the Blue Ribbon committee," Senate President Pro Tempore Ralph Recto said.
Geremy Pintolo
Complaining car inspection firms urged to face Senate probe
Paolo Romero
(The Philippine Star) - March 6, 2021 - 12:00am
MANILA, Philippines — After President Duterte made motor vehicle inspection centers (MVICs) optional due to public outcry, several senators yesterday dared inspection centers to defend their case before the looming Senate Blue Ribbon investigation that will look into alleged anomalies.
"I suggest they all explain their position to the Blue Ribbon committee," Senate President Pro Tempore Ralph Recto said.
During last month's inquiry, Recto said paying private MVICs for inspection was like taxation without representation because vehicle owners practically have no avenue for redress.
Senate Minority Leader Franklin Drilon slammed the decision to delegate inspections to private contractors. "To delegate, for a fee, the inspection of motor vehicles means that a motor vehicle owner pays a fee for the certification of roadworthiness, was dangerous. And, assuming it can be validly contracted out to the private sector, there is even no law authorizing it," Drilon said.
Sen. Aquilino Pimentel III said apart from the legal and constitutional issues on the MVIS, there was also the issue of fairness. "From the point of view of the Constitution, this is unequal. If Congress cannot (legislate) that, I doubt if a mere program or regulation can do so," Pimentel said.
During the hearing of the Senate public service committee, Sen. Grace Poe pointed out that the Department of Transportation (DOTr) and Land Transportation Office (LTO) removed from their guidelines an anti-corruption provision that prohibits any official of either agency to engage or have a stake in MVICs and similar businesses.
The senators also dismissed the newspaper advertisements put out by the Vehicle Inspection Owners/Operators Association of the Philippines appealing to Duterte to reconsider his decision even as they blasted what they claimed was the trial by publicity against their members as "a platform to gain political mileage."
Earlier this week, the Senate adopted the report of the committee on public services that recommended suspending the LTO's motor vehicle inspection system pending full resolution of the legal, constitutional and other issues.