Philippines traffic worst in ASEAN, 9th in world
January 11, 2021 | 12:00am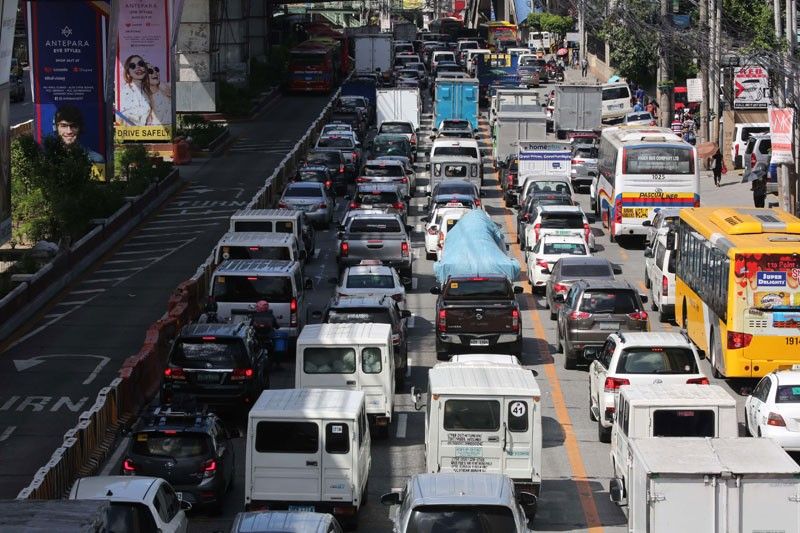 MANILA, Philippines — The Philippines has the worst traffic situation among six Southeast Asian countries, and is ranked ninth worst in the world, according to the recent Numbeo report.
Numbeo's 2020 traffic index covering 81 countries assesses factors such as average time consumed in traffic, estimation of time consumption dissatisfaction, overall inefficiencies in the traffic system and estimation of carbon dioxide consumption in traffic.
The higher the score in the index means the lower the traffic quality for a country.
With a score of 198.84 points in the traffic index, the Philippines was just a few percentage points higher than 10th place Colombia, which posted a score of 198.41.
The Philippines recorded the highest traffic index score among members of the Association of Southeast Asian Nations (ASEAN) that include Indonesia (194.61), Thailand (170.60), Malaysia (169.14), Singapore (148.61) and Vietnam (111.12).
Overall, Nigeria was found to have the worst traffic conditions in the world with a score of 308.03, followed by Sri Lanka, Kenya, Bangladesh and Egypt.
Completing the top 10 are Iran, Peru, India, Philippines and Colombia.
Austria was ranked 81st, which means it has the best traffic situation among those covered by the traffic index.
In terms of the factors assessed for the traffic index, the Philippines posted a score of 44.63 for the time index, placing it 12th worst globally. Time index is an average one-way time needed to transport in minutes.
The country also ranked 12th with a score of 3,314.83 in the index, which is an estimation of dissatisfaction due to long commute times.
For the inefficiency index, the Philippines placed ninth worst with a score of 248.96. Numbeo said high inefficiencies are usually caused by the fact that people drive a car instead of using public transport or long commute times.
The country ranked 19th with a score of 6,538.48 in the carbon dioxide index, which estimates carbon dioxide consumption due to traffic time.
Numbeo provides current and timely information on world living conditions including cost of living, housing indicators, health care, traffic, crime and pollution.