85% of Pinoys worried about kin getting COVID-19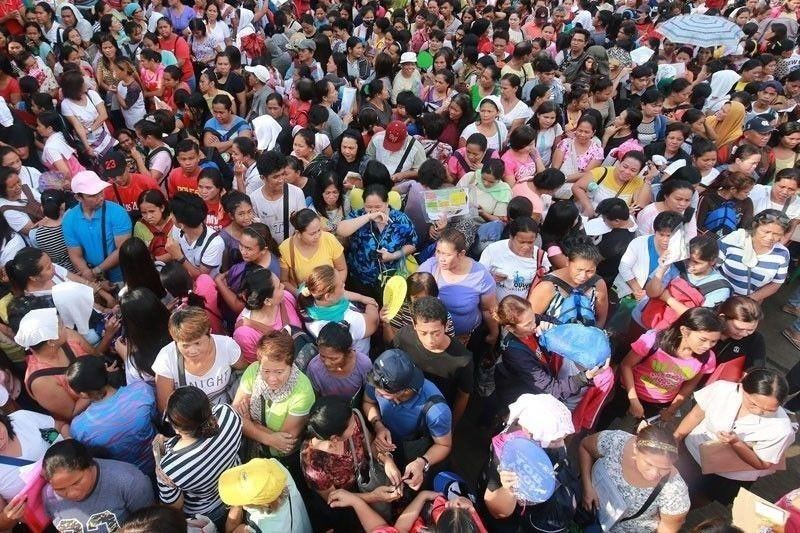 MANILA, Philippines — Almost nine in every 10 Filipinos are worried that a member of their family would catch COVID-19, according to a mobile phone survey conducted recently by the Social Weather Stations (SWS).
The survey, conducted from July 3 to 6 with the results released on Wednesday night, showed that 85 percent of the 1,555 respondents were worried that an immediate family member might catch the virus.
About 67 percent of respondents said that they worry a great deal while 18 percent are somewhat worried.
Only eight percent said they are a little worried, while seven percent are not worried at all.
According to SWS, worry about catching the COVID-19 is greater than worries about catching other viruses such as Ebola, swine flu, bird flu and the Severe Acute Respiratory Syndrome (SARS).
The latest survey was conducted shortly after the community quarantine was relaxed in most parts of the country last July 1.
Based on the results, worry about catching COVID-19 is highest in Metro Manila with 92 percent, followed by the rest of Luzon at 87 percent, the Visayas at 85 percent and Mindanao at 77 percent.
It is also high among men and women, as well as across all age groups.
SWS said worry about catching COVID rises with education, with the highest among college graduates at 89 percent.
Worry among high school graduates is at 86 percent, followed by elementary graduates at 80 percent and non-elementary graduates at 79 percent.
Compared with Americans, Filipinos are more worried about catching COVID-19, according to the pollster.
It cited the May 25 to 28 poll conducted by ABC News/Washington Post that showed only 63 percent of Americans are worried that they or someone in their immediate family might catch the disease.
The special SWS survey was a probability-based survey conducted using mobile phone and computer-assisted telephone interviewing. It has an error margin of +/- two percent for national percentages.
The Department of Health (DOH) has reminded the public to observe minimum health standards, not just in public places but also inside their homes.
"We have asked people to stay at home but it doesn't mean they won't practice safety measures at home," Health Undersecretary Maria Rosario Vergeire said at a virtual press briefing Wednesday.
Vergeire stressed that every individual must practice precautionary measures against coronavirus disease and other illnesses anywhere they are.
Those going out, Vergeire said, must exert all efforts to prevent bringing the virus to their homes.
Vergeire issued the reminder to the public following a recent study done in South Korea indicating high possibility of household transmission of COVID-19 and the slight increase in the reproduction rate (R0 or R naught) of SARS-CoV-2 in the country.
"If our reproduction number is 1.58, it means that each positive case could infect one to two other people," Vergeire noted.
"R naught" represents the number of new infections estimated to stem from a single case. At the onset of the COVID outbreak, the R naught in the country was at 3 to 4.
But Vergeire said the increase in R naught was expected as soon as community quarantine measures were eased.
To protect the elderly from COVID-19 and other fatal respiratory infections, medical experts yesterday pressed for flu vaccination for all senior citizens.
Arthur Dessi Roman, an infectious disease specialist, said it is essential for elderly people to get vaccination as additional layer of protection from diseases.
Government health officials see a possible decline in the flu immunization rate among the elderly population due to the prevailing community quarantine in various areas in the country.
They said many elderly are hesitant to go to health facilities at this time for fear of exposing themselves to the virus.
Roman said doctors have already developed their own strategies to protect their patients while providing them with the needed medical care, including immunization. — Mayen Jaymalin