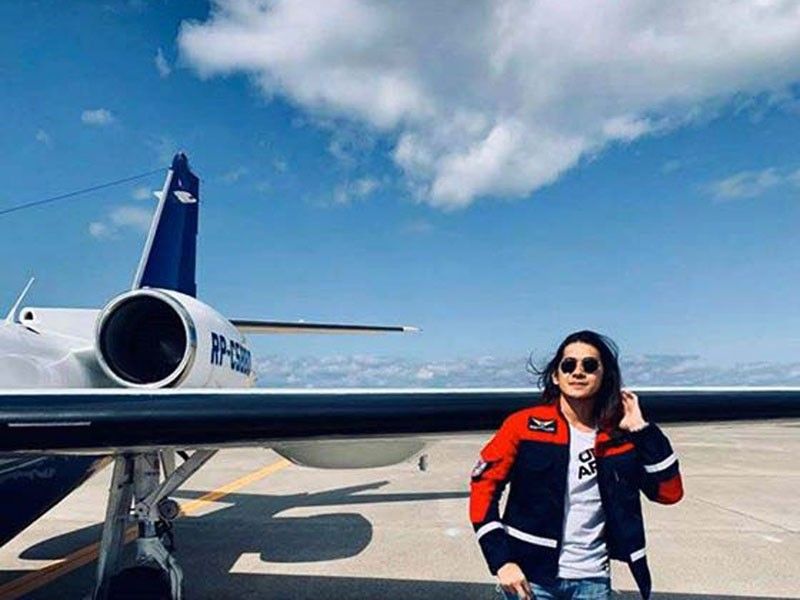 Among the fatalities in the medevac crash was Dr. Cenover Nicandro Bautista, 33, of the Mandaluyong City Medical Center.
STAR/File
Young doctor in fatal flight 'fought like a hero'
MANILA, Philippines — Before taking the ill-fated air ambulance for Tokyo, the young doctor on the flight had been busy as a frontliner in the battle against the coronavirus disease 2019 (COVID-19) pandemic.
Dr. Cenover Nicandro "Nicko" Bautista II, 33, who worked at the Mandaluyong City Medical Center, "fought like a hero," according to his sister, singer Ria Bautista.
Nicko was among the eight passengers who died after the Lionair Westwind jet on a medevac mission exploded at the Ninoy Aquino International Airport on Sunday night.
"I lost my brother on that flight. No words can describe how devastating it is to lose a family member in such a horrific way. How do you process something like this. How," Ria posted on Facebook.
"All I know is that he fought like a hero and I can only hope that his fight would not be in vain… RIP, Nicko. I love you my brother. I will honor you forever," Ria added.
Nicko's last Facebook post was on March 21, honoring a fellow doctor who died in the fight against the COVID-19 pandemic.
"WHEN YOU LIE. WE DIE. I stand with the medical community in honoring one of our fallen comrades in his battle with COVID-19. He was a frontliner who was fulfilling his line of duty. I've heard a lot of wonderful things about him and now he lost his life early, simply because a patient and the family did not bother to disclose their travel history. Just because they thought it was better to lie to their doctors," he said.
"And because of that 1 lie, 1 has lost his life, while 38 more were quarantined, and a lot more unknown. Just because they thought it was better to lie," Nicko continued.
"Consider your actions. We try our best to protect you from this horrid disease, but who will protect us? Kindly do your part. Stay at home. Don't lie to your doctors. Check your privilege," he added.
He offered prayers to the fallen doctor and said that the frontliners will continue the fight.
The Pamantasan ng Lungsod ng Maynila paid tribute to Bautista, a PLM alumnus.
"It is with extreme sadness that I inform you that PLM lost another one of its own while performing his sworn duty to save lives... Dr. Bautista is the second PLM doctor that we lost in two weeks. Dr. Israel Bactol died last week due to COVID-19 infection," PLM president Emmanuel Leyco said.