Calida asks SC: Nullify ABS-CBN franchise
February 11, 2020 | 12:00am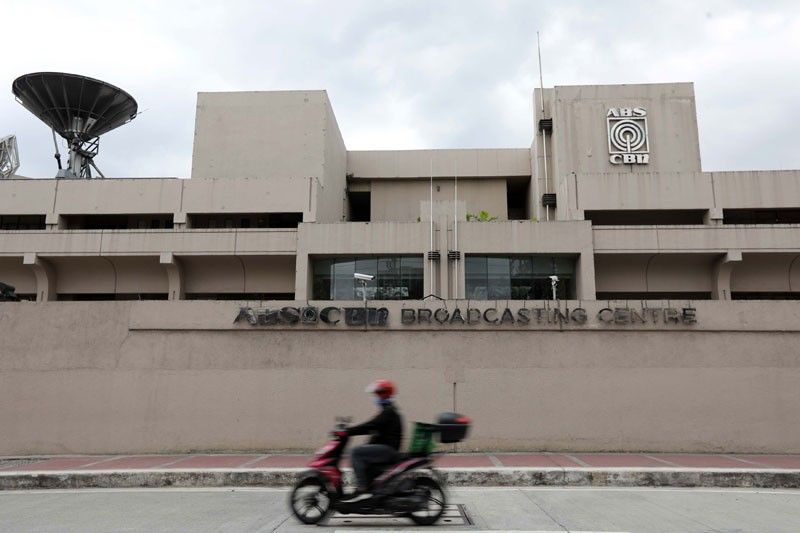 MANILA, Philippines — The Office of the Solicitor General (OSG) has asked the Supreme Court (SC) to cancel the congressional franchise of television network ABS-CBN through quo warranto, the same type of petition it used to oust Maria Lourdes Sereno as chief justice in 2018.
As in the case of Sereno, Malacañang claimed it had no hand in the move against ABS-CBN, which rights watchdog decried as an attack on press freedom.
Solicitor general Jose Calida declined to accept questions from reporters, although he said there was no politics involved in the move.
But at an event later in the day at Camp Crame, he said it is better to file the petition even this late – the ABS-CBN franchise will expire on March 30 – than to never have pushed legal boundaries and castigate the network for "violations against the Constitution and laws."
"What's wrong is wrong," Calida stressed.
In its statement, the OSG said it "want(ed) an end to what we discovered to be highly abusive practices of ABS-CBN benefitting a greedy few at the expense of its millions of loyal subscribers."
The broadcasting giant "has been broadcasting for a fee," which was "an abuse (of) the privilege granted by the State when it launched and operated a pay-per-view channel in ABS-CBN TV Plus, the KBO Channel, without prior approval or permit from the National Telecommunications Commission."
In the KBO (Kapamilya Box Office) Channel, subscribers of ABS-CBN TV Plus, a device introduced by ABS-CBN to transmit digital signal to television sets, will pay a certain fee for them to watch select movies weekly.
The OSG also said that ABS-CBN has "issued Philippine Deposit Receipts (PDR) through ABS-CBN Holdings Corporation to foreigners," which violates Article 16, Section 11 of the 1987 Constitution that limits ownership of mass media to Filipinos.
It also pointed out that the network's subsidiary, ABS-CBN Convergence, "resorted to an ingenious corporate laying scheme in order to transfer its franchise without the necessary congressional approval."
"It failed to publicly offer any of its outstanding capital stock to any securities exchange within the Philippines within five years from the start of its operations, which is an indispensable condition in its franchise," the OSG claimed.
President Duterte has expressed many times in the past his opinion against the renewal of the network's franchise and even told the owners – the Lopez family which included the late former Department of the Environment and Natural Resources (DENR) secretary Gina Lopez – to just sell the company.
But presidential spokesman Salvador Panelo said Duterte has no hand in the filing of the petition and that the OSG is "constitutionally bound to institute any action against any transgressors of law."
"And if a franchise holder is violating its franchise, then it is his duty to file a petition of quo warranto," Panelo said at a press briefing.?"What I know of the President's style is, if you want to do something in relation to your job, do it. Let the law takes its course." ?Duterte has accused ABS-CBN of peddling "garbage" reports designed to discredit him and of swindling for allegedly not airing his campaign advertisements.
He threatened to block the renewal of the broadcast giant's franchise by saying "I will see to it that you're out" in a speech delivered in Malacañang last Dec. 3.
Panelo could not say for sure what the President meant when he made the remark. "He did not finish (the statement). Out when? Maybe out of my grace? It's like you are bad shot to me. You used to be good shot."
Panelo claimed Duterte's statement was just an "expression of displeasure" and that, ultimately, it would be up to Congress to decide whether the ABS-CBN franchise would be renewed.
He cited as an example Duterte's statement that he would "kill" billionaires, a remark that he said actually meant killing the "desire of rich billionaires to steal money from the people." ?"Now, with respect to the... President's feelings about ABS-CBN, you must remember that there is a basis for his expression of displeasure. What? He was a victim of fraud. And when he expresses that, that expression falls within the freedom of expression which we cannot deprive a President, given that all citizens are entitled to that," he added.
Panelo, however, acknowledged that "Congress has the authority to grant or to renew, not the President... And as you know, the practice of the President, he does not interfere with the function of Congress."?"Congress has the constitutional authority to grant a franchise. But when you file a petition for a franchise to be withdrawn, which has already been granted, it is not depriving Congress... The petition was filed because there are violations," he explained in reference to the position of several lawmakers on jurisdiction.
Panelo advised ABS-CBN artists who are calling for the renewal of the network's franchise to relay their concerns to Congress, saying, "they should ask Congress to renew the license. The President had nothing to do with that. Second, it's the court that will decide (on the petition), not him... But I can understand the feelings of people in (ABS-CBN)." – With Neil Jayson Servallos, Alexis Romero