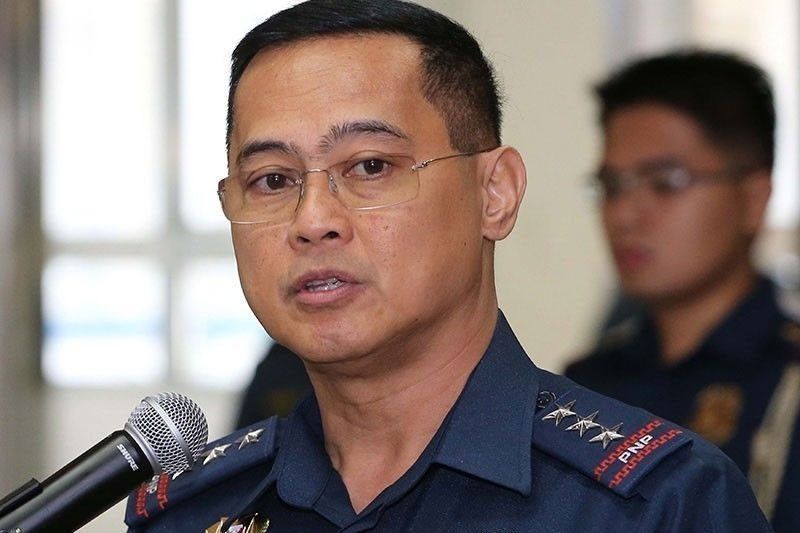 Gen. Archie Francisco Gamboa, in his first week on the job as Philippine National Police (PNP) chief, announced the relief of the three police officials at yesterday's press briefing at Camp Crame, Quezon City
STAR/ File
3 PNP execs sackedfor playing golf
(The Philippine Star) - January 24, 2020 - 12:00am
MANILA, Philippines — The country's new top cop has removed three police officials from their posts for playing golf on a weekday – a practice he has long forbidden.
Gen. Archie Francisco Gamboa, in his first week on the job as Philippine National Police (PNP) chief, announced the relief of the three police officials at yesterday's press briefing at Camp Crame, Quezon City.
He identified them as Police Regional Office 7 (PRO7)'s Col. Dennis Artil, police regional comptroller; Lt. Col. Richard Bad-Ang, finance service chief, and Lt. Col. Glenn Mayam, commander of the Police Drug Enforcement Group's Central Visayas field office.
"I have ordered their assignment to the Personnel Holding and Accounting Unit at the national headquarters while undergoing investigation for flagrant violation of a specific directive, an act that constitutes grave misconduct," Gamboa said.
He was citing a directive he issued when he was still officer-in-charge of the PNP which bans police officers from playing golf and other unauthorized recreational activities during weekdays.
He said his order is still in effect and vowed to implement it with an "iron fist," if necessary. "Now that I am chief PNP, I am vested with greater authority to implement the program of internal cleansing and organizational reform," Gamboa said.
Gamboa also warned Brig. Gen. Valeriano de Leon, PRO7 director, following the relief of the three police officials under him. "Strike one na si regional director ng PRO-7," he said.
Gamboa said he is aware that these police officials regularly play golf on Tuesdays and Thursdays.
He explained that playing golf during weekends, holidays and after office hours is allowed. "I allow that after office hours, not before because we are expected to be all in our offices by 8 a.m.," he said.
With their relief, three police officials' promotion is also placed at risk.