16 million Pinoys still smoke despite tobacco crackdown
December 5, 2019 | 12:00am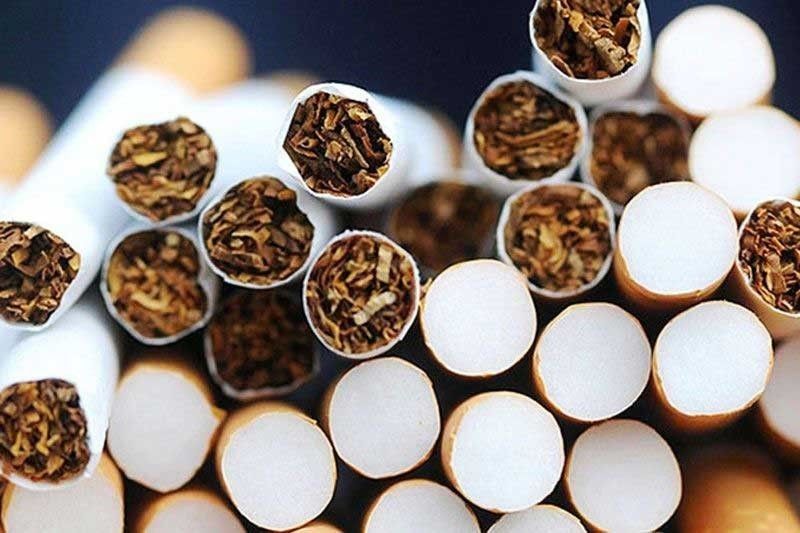 MANILA, Philippines — At least 16 million Filipinos have continued smoking cigarettes despite the crackdown on tobacco products amid concern over their harmful effects on health, government data showed.
Records of the Philippine Statistics Authority and Department of Health revealed that 14.7 percent of the country's 108 million population or 15.9 million Filipino smokers have maintained their habit despite the campaign against smoking.
The same data, submitted to the House of Representatives for deliberations on proposed measures seeking regulation of e-cigarettes and vaping products, also showed that 12 million or 76 percent of smokers in the country are planning to quit tobacco smoking.
Valenzuela City Rep. Weslie Gatchalian, chair of the committee on trade and industry, has expressed concern over cigarette smoking that reportedly kills eight million people daily among the 1.1 billion smokers worldwide.
"According to the World Health Organization, smoking cigarettes is the single greatest preventable cause of death in the world today. Unfortunately, around 80 percent of the 1.1 billion smokers in the world live in low- and middle-income countries like the Philippines," Gatchalian said yesterday.
He said they would consult with experts in the next hearing on proposed regulation on electronic nicotine delivery system (ENDS) products set next Tuesday, Dec. 10, to determine whether e-cigarettes and vapes could help address or reduce tobacco harm.
"This is where ENDS or HTPs (heated tobacco products) can play an important role. It allegedly provides a less harmful choice for those who wish to quit smoking regular tobacco. This is supported by data from the European Commission which found that 61 percent of those who start using e-cigarettes do it to stop smoking," he stressed.
Gatchalian bared that there are about 800,000 users of ENDS in the country and the number continually grows since the introduction of the products to the local market 10 years ago.
He pointed out that the ENDS global market had grown by 1,700 percent over the last nine years to over $26 billion this year, but remains a small market compared to the $683.4-billion cigarette industry.
He explained that this growth also benefitted the local trade and industry since there are now about 900 vaping stores in the country with over 2,637 employees.
Gatchalian said there are 72 countries that currently impose regulations on ENDS, while 33 others impose a total ban on the products.
"Despite the ban, data show that ENDS are still known to be available in 14 out of the 33 countries through unregulated markets," he warned.
A leader in the local ENDS industry decried what they considered as "sweeping" ban on vapes recently ordered by President Duterte.
Joey Dulay, president of the Philippine E-Cigarette Industry Association, told lawmakers at the hearing that the ban would just lead to a black market in their industry.
"We fear that fly-by-night [operations] will thrive if the ban is pushed," he argued.
"Banning ENDS will ultimately benefit cigarette manufacturers," Dulay further stressed.
Dulay, who claimed that vapes are a "smoking-cessation device," called on Congress to regulate ENDS products instead of banning them.
"We pay wages and taxes and we self-regulate; we do not sell to minors," said the head of the 250-member group.