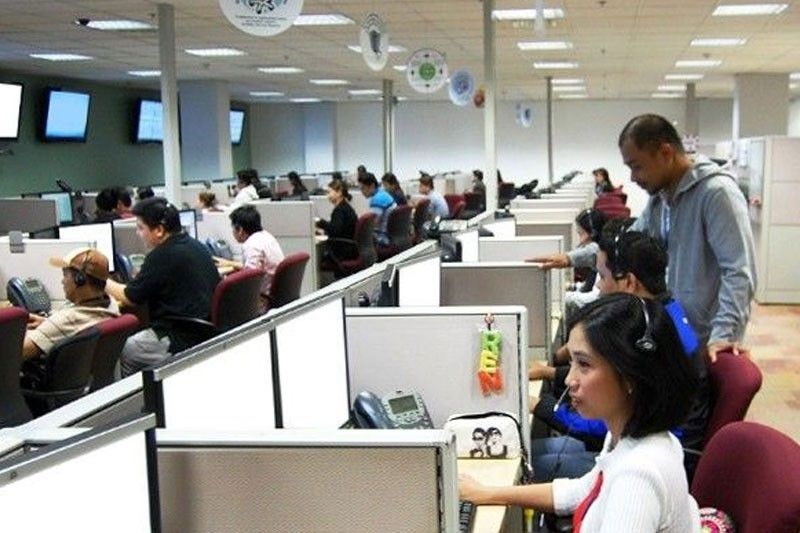 TUCP president Raymond Mendoza said the proposed measure, if approved, will also "expand the gap between the rich and the poor and strengthen the short-term labor slavery practice in the country."
File
'2-year probationary period to force Filipinos to work abroad'
MANILA, Philippines — The proposed two-year probationary period for newly hired employees has "wide-ranging implications," including forcing Filipinos to seek employment abroad, the Trade Union Congress of the Philippines (TUCP) warned yesterday.
TUCP president Raymond Mendoza said the proposed measure, if approved, will also "expand the gap between the rich and the poor and strengthen the short-term labor slavery practice in the country."
Mendoza noted that House Bill 4802 authored by Probinsiyano party-list Rep. Jose Singson Jr. "is very dangerous and highly disadvantageous to workers because of its deleterious effect on working people and their families once it is enforced."
"We are at a time when we are struggling to close the gap between the rich and the poor by eliminating this short-term endo (end-of-contract) and to minimize all forms of contractualization employment scheme in the country and ensure a just and fair economic share for workers in a growing economy," he added.
Mendoza also said the bill would "practically empower abusive employment and business practice with a larger latitude and longer contractualization short-term work scheme."
Under HB 4802, the extension of the probationary period is being proposed to be prolonged from the current six months to two years.
Singson claimed that six months are not enough for employers to determine if a worker deserves to be regularized.
During this period, probationary workers do not enjoy security and other benefits afforded to regular workers, like vacation and sick leave, separation pay, 13th month pay, Christmas bonus, allowances and paternity and maternity leave.
"Extending the probationary employment period to two years is a race to the bottom scheme because it will improve the currently widely practiced endo labor slavery system and will make contractualized work permanent in the country," Mendoza said.
Under the current working conditions in the country, some 6,000 to 7,000 Filipinos are leaving every day to work abroad, according to the trade union leader.
He added that if the bill becomes law, the number of Filipinos working abroad will increase, thus resulting in "greater brain drain" and more children suffering from having a parent or both parents away.
'Mindless, heartless'
Meanwhile, Sen. Leila de Lima described as "mindless and heartless" Singson's bill which, she said, is definitely not a solution to Filipino workers' woes.
De Lima said the proposed measure would only prolong the difficulty of the already difficult life of an ordinary working Filipino.
"The proposal for a two-year probationary period for workers is not a solution at all to the long-time woes of Filipino workers. It will even prolong the agony of the workers. It is a fog in which to hide the real issue," she said.
The senator added this ominous fog of a proposal will not only enshroud the actual issue – the abusive "endo" practice – but will also "expose our workers to labor malpractice. – With Cecille Suerte Felipe