Smartmatic unveils touchscreen voting tech
October 21, 2019 | 12:00am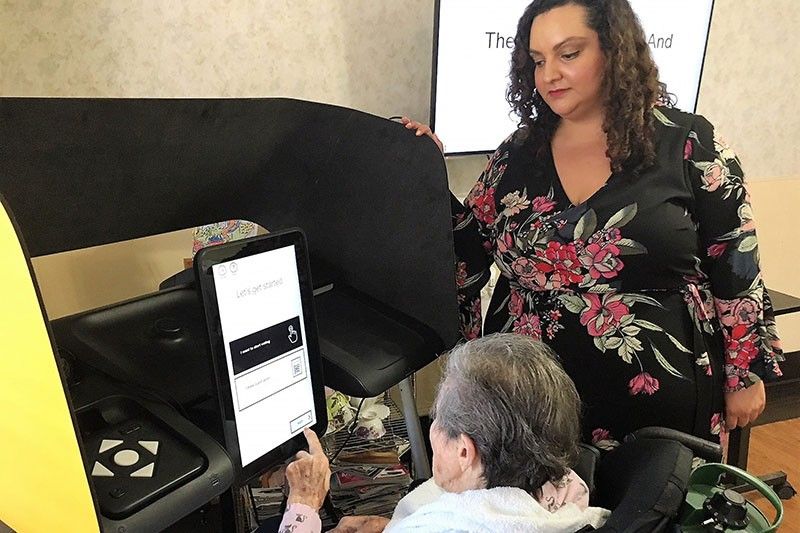 MANILA, Philippines — Voting technology services provider Smartmatic recently introduced its newest voting machine touted by the London-based firm as a breakthrough in voting security and transparency.
Smartmatic Philippines officials referred to the new system as "a middle ground between the assured security of traditional paper ballots and the speed and ease of modern, touchscreen voting machines."
They said the voting features a simple and easy to understand way for voters to mark choices on a touchscreen. The machine prints the choices onto a paper ballot, allowing voters to verify and even correct selections before officially casting their ballots.
Voters can even use an app to pre-select candidates before arriving at the voting center, thereby speeding up the already fast process, Smartmatic said.
To ensure the utmost security, the voting machines are designed to stand alone, and are not connected to any kind of a network or the internet.
The system was unveiled last month in Los Angeles as part of the Voting Solution for All People (VSAP) of the local government, which awarded the project to Smartmatic. The system will be used by Los Angeles County voters in the March 2020 presidential primary ahead of the November elections.
The new device is designed to be as inclusive and accessible as possible, featuring 13 languages, option for voters to tilt the touch screen to an angle of their choice, change text size and contrast, and option to "hear" ballot using the audio headset.
Ramaakanth Sake, president of Smartmatic Asia Pacific, earlier vowed to continue providing secure and transparent voting technology to the country as the government looks for alternative providers.
"Smartmatic has been a leader in providing an efficient, secure and transparent automated election system in many counties and in the Philippines. We want to continue this and strengthen our partnership with the government in providing a secure, faster and credible election system," he said.
The Joint Congressional Oversight Committee on Automated Election System (JCOC-AES) last July has found no evidence of fraud and manipulation in the May 13 elections but some recommendations have been made to plug vulnerabilities in the country's polls.
The JCOC-AES had conducted a review of the May 2019 polls that were reportedly marred by thousands of glitches involving vote counting machines (VCMs) and SD cards deployed by the Commission on Elections (Comelec).
Sen. Aquilino Pimentel III, chairman of the JCOC-AES, and other members of the oversight panel expressed satisfaction with the overall conduct of the polls.
"It's really difficult to have a perfect, glitch-free national election, what is important is we learned from our mistakes so that we will not do it again," Pimentel said.
He added Smartmatic, the Comelec's service provider, had a minimal role in the last elections, adding the VCMs conking out and failing SD cards were the responsibility of the poll body.