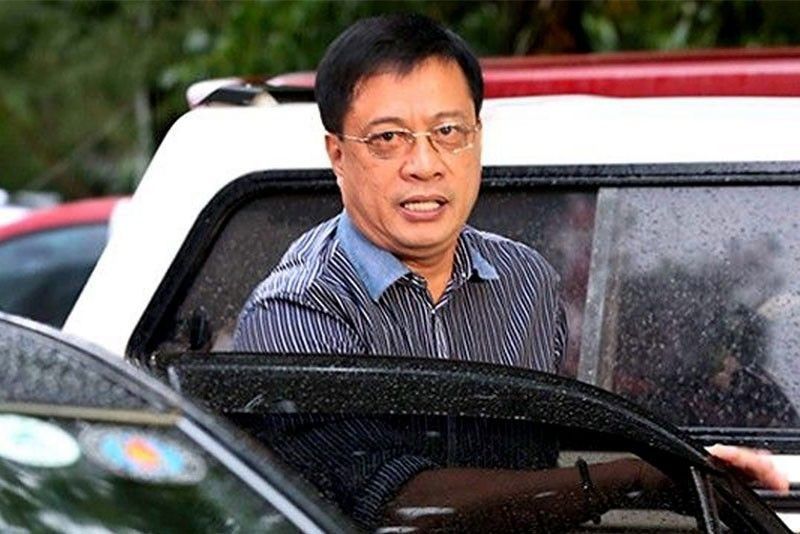 Presidential spokesperson Salvador Panelo clarified that President Rodrigo Duterte did not order the hit on former Daanbantayan Mayor Vicente Loot last year.
Philstar.com, File
Duterte did not order ambush of ex-mayor Loot — Palace
(Philstar.com) - September 18, 2019 - 11:02am
MANILA, Philippines — Malacañang blamed President Rodrigo Duterte's lack of proficiency in the Filipino language for appearing to have admitted ordering the ambush of former Daanbantayan, Cebu Mayor Vicente Loot.
Loot and his family members survived an ambush by unidentified men at the Maya Roro Port in Cebu in May last year.
Speaking at a Malacañang event last night, Duterte said, "General Loot... nanalo pa na mayor. In-ambush kita, animal ka, buhay pa rin."
(General Loot, you even won as mayor. I ambushed you, you animal, you're still alive.)
Presidential spokesperson Salvador Panelo, however, said these remarks were "uttered by a Bisaya President who is not proficient in (F)ilipino."
According to Panelo, what Duterte meant to say was, "In-ambush ka na, buhay ka pa."
(You were ambushed and yet you are still alive.)
"Let us be clear and categorical: The president did not order the ambush of Gen. Loot. It is silly and absurd to conclude that [Duterte] is behind the ambush just because he misspeaks the Filipino language which is not his native tongue or first language," Panelo said in a statement released Wednesday morning.
Panelo added that the public is now "familiar" and "used to the language" of Duterte in using a mix of English, Cebuano and Filipino in communicating.
Loot, a retired police chief superintendent, was among the list of "narco generals" that Duterte released in 2016.
In December last year, Duterte claimed former Interior Secretary Mar Roxas was responsible for the ambush on Loot.
Malacañang was quick to dismiss this statement of the president, saying that it was "not an accusation" but a "joke." — Patricia Lourdes Viray