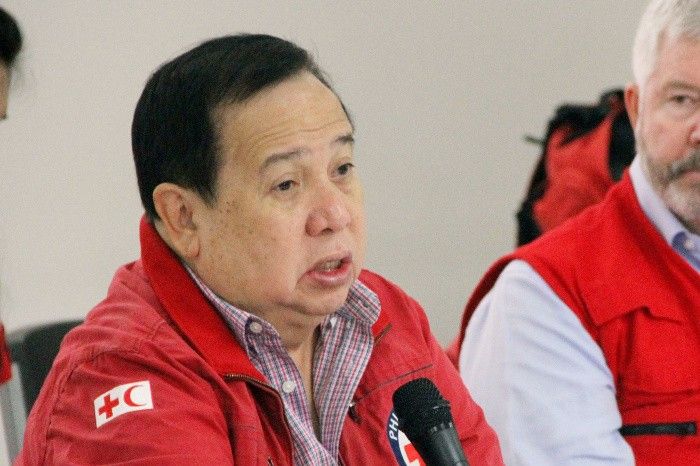 In this Sept. 14, 2018 photo, Sen. Richard "Dick" Gordon speaks as chairperson of the Philippine Red Cross to discuss preparations for Typhoon Ompong (Mangkhut) during a media briefing held at the Philippine Red Cross Tower in Mandaluyong City.
PNA/Jess Escaros Jr., cropped
Duterte said Gordon ran for vice president. He didn't.
(Philstar.com) - August 2, 2019 - 3:35am
MANILA, Philippines — Lashing out for being criticized over placing former generals in key government positions, President Rodrigo Duterte recalled the previous attempt of his Senate collaborator, Sen. Richard Gordon, to secure a higher post.
In a speech at a Bureau of Fire Protection event on Thursday night, Duterte claimed that Gordon did not gain the vice presidency and he neither stands a chance to do so.
He advised Gordon to become vice president in another field.
"You ran for vice president, but you did not win. Being a senator is your limit... You will really not become a vice president. If you want that title badly, create a private corporation," Duterte said in Filipino.
"Make you family the incorporators of that corporation then appoint a... member of your family as president of the corporation, then find a way that you will be seated as the vice president," he added.
The president also warned that he would make sure Gordon does not earn the second-highest post in the land.
Gordon, however, has not gunned for the vice presidency. There was a singular instance he ran for a higher post, which was in 2010 when he ran for president and lost to Benigno Aquino III, Duterte's predecessor.
Running under the banner of Bagumbayan party, Gordon placed sixth in the race, after Aquino, ousted former president Joseph Estrada, then-senator Manuel Villar, former defense secretary Gilbert Teodoro and religious movement founder Eddie Villanueva.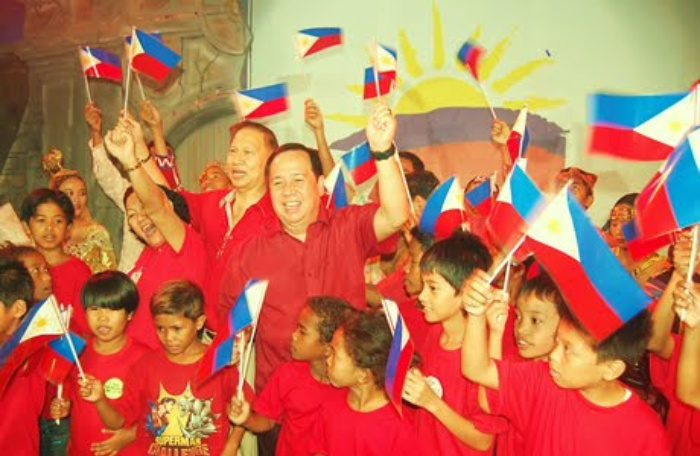 Duterte's lengthy rant against Gordon, a senator of the majority bloc and a known defender of the president's drug war, was a first.
ALSO READ: Duterte censures Gordon over 'generals' remark, pokes fun at his looks
Taking over as chair of the blue ribbon committee in 2016, Gordon dismissed accusations of a Davao City whistleblower against Duterte over so-called extrajudicial killings in the former mayor's campaigns against crime. Gordon claimed there is no proof that a Davao Death Squad exists despite previous investigations by the country's human rights commission.