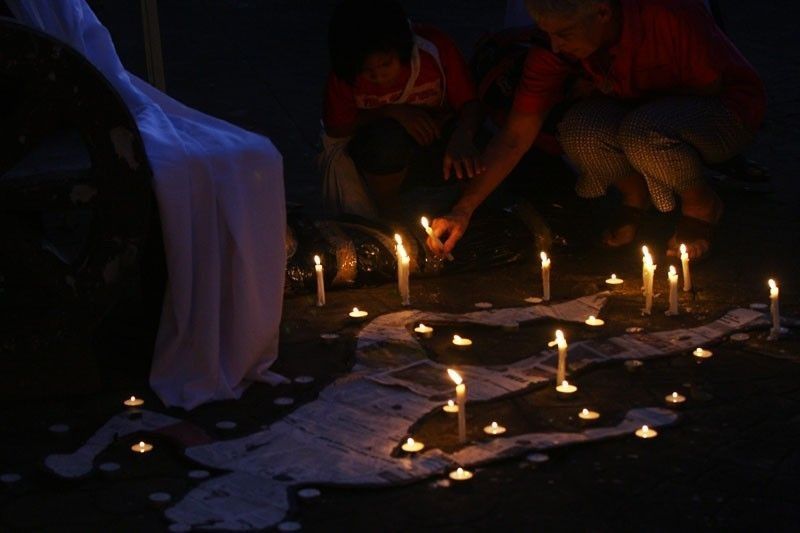 The report said 240,565 suspected pushers and users were arrested in the same period.?
Miguel de Guzman
Drug war death toll now 6,600 – PNP
MANILA, Philippines — ?At least 6,600 suspected drug offenders have been killed in police operations since President Duterte took office in 2016, the Philippine National Police (PNP) reported yesterday.?
Maj. Gen. Ma-o Aplasca, chief of the PNP Directorate for Operations, said the suspects were killed in alleged shootouts with police officers from July 1, 2016 to May 31, 2019.?Aplasca presented the report during a command conference at PNP headquarters at Camp Crame in Quezon City.
The report said 240,565 suspected pushers and users were arrested in the same period.?
PNP chief General Oscar Albayalde presided over the meeting attended by regional police commanders and heads of national support units.
PNP spokesman Col. Bernard Banac clarified that the report is not yet final and needs to be cross-matched with the figures of the Philippine Drug Enforcement Agency (PDEA), the lead agency in the anti-illegal drugs campaign.
A total of 1,283,409 pushers and users surrendered under the PNP's "Oplan Tokhang" program, where police officers persuade suspected drug offenders to give up and undergo rehabilitation.
Meanwhile, a total of 20,471 or 48.69 percent of the 42,045 barangays nationwide are still drug-affected as of April 2019, with 282 considered as seriously affected while 10,835 are moderately affected and 9,354 slightly affected.?The region with the most number of barangays where illegal drugs remain prevalent is Metro Manila, where 1,515 of the 1,710 villages are affected, a rate of 88.6 percent.?Second on the list is Central Visayas where 2,293 of 3,003 barangays in the region are affected with 76.36 percent.?The regions of Central Luzon and Bicol are also on the list with 75.50 percent and 72.89 percent, respectively.?The least affected region is the Cordillera Administrative Region where only 73 or 6.2 percent of the 1,177 barangays are influenced by illegal drugs.?Meanwhile, 12,177 barangays have achieved drug-free status.
Banac expressed confidence the remaining barangays will be cleared of illegal drugs by the time Duterte steps down in 2022.
"This is particularly due to the sustained campaign against big-time drug suppliers," Banac said.