Five of Rappler's board plead not guilty to anti-dummy violation charge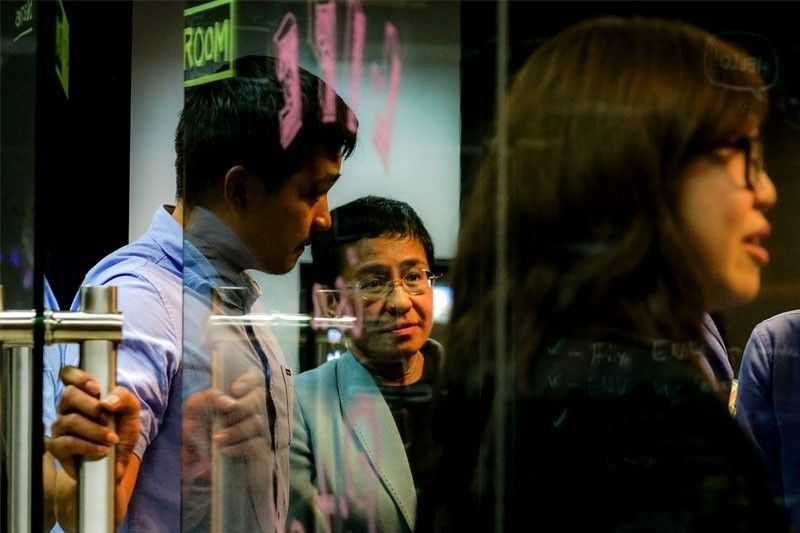 BAGUIO, Philippines — Five of Rappler's board members pleaded not guilty to the government's charge of violation of the Anti-Dummy Law before a Pasig court.
The online news site said five of its board members attended the arraignment hearing on Wednesday morning at the Pasig Regional Trial Court Branch 265 of Judge Acerey Pacheco.
They are:
Glenda Gloria, managing editor of Rappler
Manuel Ayala
Nico Jose Nolledo
Felica Atienza
James Velasquez
Rappler CEO and high-profile journalist Maria Ressa is also accused of the same violation, but the news site said that she is currently out of the country.
Ressa's arraignment is set on May 2.
Pasig police earlier arrested Ressa as she deplaned at the Ninoy Aquino International Airport for the said charge. She paid the bail and was ordered released on the same day.
READ: Fresh off plane, Rappler's Ressa booked by Pasig police
Ressa's co-accused, James Bitanga, is also out of the country and was not able to attend the hearing.
A STAR report said that the case stemmed from the Securities and Exchange Commission's ruling that ordered the cancelation of the certificate of incorporation of the online news site and Omidyar's Philippine Depository Receipts.
Rappler is accused of violating the constitutional restrictions on ownership and control of mass media entities because it supposedly received a donation from Omidyar Network, a fund created by eBay founder and entrepreneur Pierre Omidyar.
PDRs are instruments that give foreign investors a passive economic interest in a Philippine company.
The Court of Appeals has ordered to SEC to review Omidyar's donation, and the legal effect of the "alleged supervening donation" on whether it has mitigated, if not cured, the violation the commission had earlier found.
The anti-dummy charge is the latest among the list of legal suits Ressa and her media company is facing.