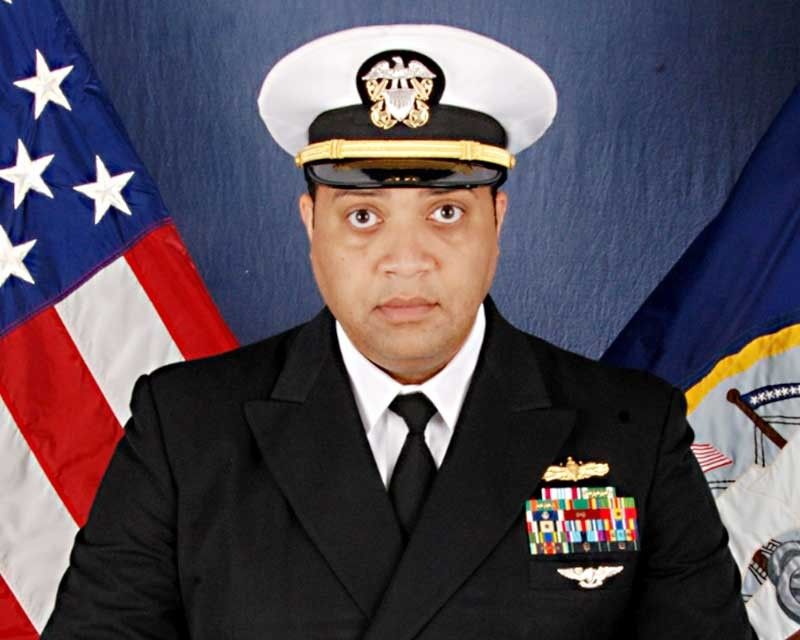 Lt. Cmdr. Frederick Crayton
USS Chief commander: 'US sworn to defend Filipinos through Mutual Defense Treaty'
Jaime Laude
(The Philippine Star) - March 21, 2019 - 12:00am
MANILA, Philippines — The United States is duty-bound to defend and protect the Philippines under the Mutual Defense Treaty (MDT), according to the commander of a US Navy warship on port call in Manila.
Lt. Cmdr. Frederick Crayton, commander of USS Chief, an Adventure-class minesweeper, gave the assurance before a group of Filipino journalists aboard his warship now moored at Manila's South Harbor.
"We are excited to make the most of this port visit in the hope of fostering a closer and stronger relationship with the Philippines and interact with the Filipino people we are sworn to defend through our Mutual Defense Treaty," he said. Crayton said he and his crew are set to conduct joint activities with the Philippine Navy (PN).
"Sharing contributes to regional security and stability, reinforces our partnership and enhances interoperability," Crayton said.
He recalled a visit to the American Cemetery in Taguig City that he said evoked sad memories.
"Although sad in remembrance, it was a reminder that our relationship with the Philippines is one of the enduring relationships in the Indo-Pacific region and the Filipinos are our closest friends and partner and allies," Crayton said, referring to the 16,000 US servicemen and 600 Filipino soldiers interred in the cemetery.
He pointed out that Philippines-US relations are built on shared sacrifices for democracy, and human rights and strong people-to-people ties.
Defense Secretary Delfin Lorenzana and US Assistant Secretary of Defense for South and Southeast Asia Joe Felter are set to meet today to discuss the MDT, which Lorenzana wanted revised or at least cleared of its "ambiguities."
"It is only exploratory talks, there is still no talking points there. We only wanted to know what they think about our proposal to open up for discussion what is in the Mutual Defense Treaty," said Lorenzana.
Contrary to the position of foreign affairs chief Teodoro Locsin Jr., Lorenzana voiced belief the MDT should be amended or clarified as its "ambiguities" could not be considered advantageous against China.
At a recent meeting with US Secretary of State Mike Pompeo, Locsin said ambiguities in the MDT could actually serve as deterrent against China.
Stratbase Albert del Rosario Institute through its president Dindo Manhit said Locsin's position only showed his confidence in the solid relations between the Philippines and the US despite China's growing regional influence.
Pompeo had assured Philippine officials that the US is ready to defend the country "in case of armed attack on Philippine forces, aircraft or public vessels in the South China Sea."
He also noted Beijing's island-building and military activities in the South China Sea are a threat to Philippine sovereignty, security and economic livelihood.
A recent survey by the Social Weather Stations showed that Filipinos are confident the US would come to the country's defense in the event of an invasion.
"As our only treaty ally, the US remains invaluable to us, and we need to recognize the significance and importance of this alliance. That said, we also need to recognize that we are required to strengthen our own defense and security capabilities," former foreign affairs chief Albert del Rosario said. – With Jaime Laude