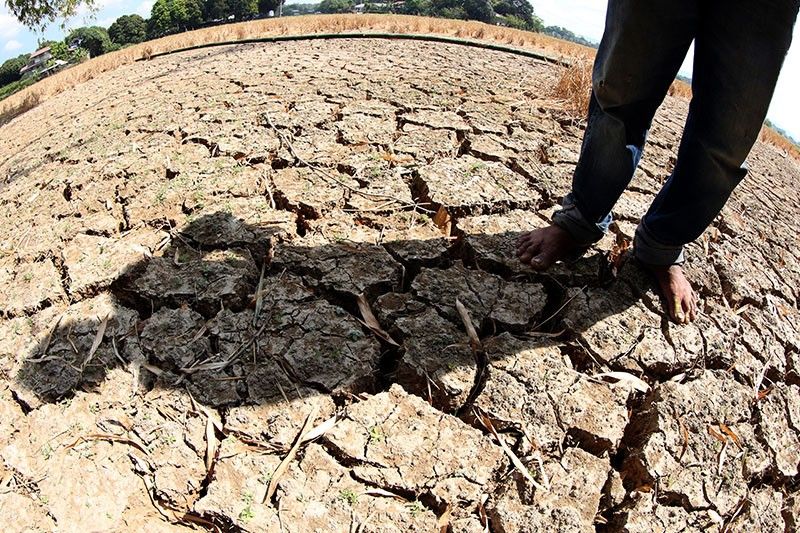 State weather bureau PAGASA expects the weak El Niño to persist from March to May.
The STAR/KJ Rosales
Filipinos have varying concerns on drought as Philippines experiences El Niño — study
MANILA, Philippines — As the Philippines experiences El Niño, Filipinos have varying levels of concern on drought, according to a study by the Harvard Humanitarian Initiative (HHI).
A survey conducted by the HHI in 2017 with 4,368 respondents showed that only 12 percent of Filipinos feel extremely concerned about drought.
About 24 percent were concerned, 21 percent were somewhat concerned, 16 percent were a little concerned while 26 percent were not concerned at all on the issue.
In the last five months, state weather bureau PAGASA has been warning provinces that they would experience less rainfall due to the weak El Niño but only less than half of each region's population expressed concern.
The lowest level of concern was observed in the National Capital Region with only 11 percent. Metro Manila is currently facing a water supply shortage, which is attributed by Manila Water to high demand and depleting water level of La Mesa Dam. Manila Water, however, mainly sources its supply from Angat Dam, which currently has normal level.
The Soccsksargen region registered the highest level of concern with 67 percent. The Davao region turned out as the second most concerned region with 63 percent as it had experienced drought in 2016.
Zamboanga del Sur and Zamboanga Sibugay have been experiencing drought since February but only 25 percent have expressed concern prior to the onset of drought.
The study noted that Zamboanga City, Zamboanga Sibugay and Pagadian City have been placed under state of calamity due to the effects of El Niño.
At least P292 million worth of agriculture have been damaged in Bukidnon and Misamis Oriental but only 57 percent of the residents in the region were concerned about drought before it hit, according to HHI.
In the Autonomous Region in Muslim Mindanao, 39 percent expressed concern that they might be affected by drought. In the region, Sulu and Maguindanao are most likely to be hit by drought.
The survey also revealed that only a few Filipinos have plans in case they experience drought.
"In terms of preparedness, a mere 2.4 percent of the country's population reported having a plan for drought," HHI said.
Meanwhile, 4.3 percent of the respondents think that the delayed onset of the rainy season was a consequence of climate change while 42 percent said they think the impact of climate change would pose a high level of threat to them.
A large number of Filipinos, 83 percent, said they had experience the effects of climate change.
State weather bureau PAGASA expects the weak El Niño to persist from March to May while rainfall will only become normal from June to August.