Otso Diretso to raise campaign funds online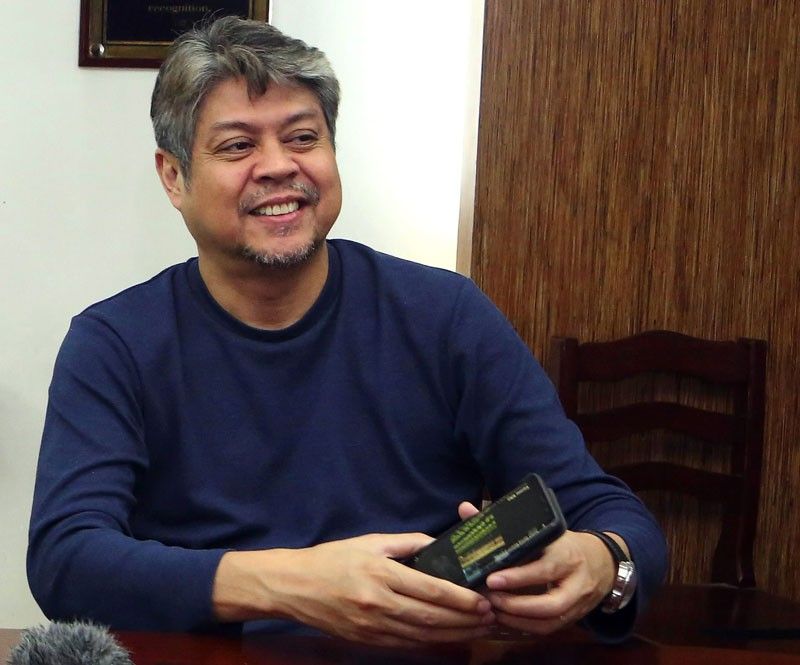 MANILA, Philippines — Opposition coalition Otso Diretso is launching an online fund-raising project to help finance the campaign of its eight senatorial candidates for the May 13 midterm elections.
"We will launch that in the next few days… we can get actual donations from the volunteers," Sen. Francis "Kiko" Pangilinan, Otso Diretso campaign manager, told editors and reporters of The STAR during a visit last Monday.
"If you don't want the killings to continue, vote for our candidates," Pangilinan said in Filipino, adding that Otso Diretso will use Go Get Funding and PayPal.
Go Get Funding is a fund-raising website while its payment is handled by PayPal.
Pangilinan said the fund-raising program will comply with the requirements set by the Commission on Elections (Comelec).
"We will still get the name of the donor but they may remain anonymous… We will report their help to the Comelec," he added.
Pangilinan admitted that some individuals fear publicly supporting the Otso Diretso ticket.
"Endorsements are being welcomed but they are afraid at this point. Hopefully online contribution will allay their fears. Some of them get bashed down the road," said Pangilinan, who is getting bashed in social media.
But the number of Otso Diretso volunteers is growing, Pangilinan noted.
He hoped to have at least 600,000 volunteers and three million votes by the end of the elections.
Otso Diretso senatorial candidates include Magdalo party-list Rep. Gary Alejano, re-electionist Sen. Bam Aquino, human rights lawyer Chel Diokno, Marawi civic leader and peace builder Samira Gutoc, former solicitor general Florin Hilbay, election lawyer Romulo Macalintal, former senator Mar Roxas and former deputy speaker Erin Tañada.
Recent surveys showed that Aquino and Roxas made it to the so-called Magic 12 but Pangilinan expressed confidence that the awareness of the voters about the other Otso Diretso candidates will improve.
"We still have two months. We intend to continue the awareness campaign," said Pangilinan, who noted that since the start of the campaign for national elections on Feb. 12, Otso Diretso has conducted 100,000 conversations under Project Makinig.
Project Makinig allows Otso Diretso candidates to listen to persons discuss issues and concerns which they believe the government has failed to address.
Pangilinan likened the opposition's campaign strategy, including Project Makinig, to that of former US president Barack Obama.
People appreciate the effort to sit down with them and listen to their concerns, he noted.
Name recall
Pangilinan said he is also counting on the support of Otso Diretso's friends and supporters though their social media presence.
"We organize our volunteers. We sit down with our supporters, we communicate with them, we identify issues. In my case, I have 900,000 followers on Twitter since 2009. We are counting on them to help us stir awareness about the senatorial candidates of Otso Diretso," he said.
Otso Diretso recently campaigned in Hong Kong, where overseas Filipino workers are availing themselves of absentee voting for national candidates starting on April 13.
"The Otso Diretso I think has stickiness, it's gaining traction. If you go around and meet voters they recognize Otso Diretso, but would ask themselves, who is Otso Diretso?" Pangilinan said.
With only two months remaining before the polls, their task now is to "connect" Otso Diretso's popularity with its eight candidates – six of whom are relatively unknown personalities, he said.
"The intervention is how to connect the eight candidates with the ticket. But the fact that's its sticky is an indicator of the public's interest in our team. They know that Otso Diretso is being endorsed by Vice President Robredo," Pangilinan said.
"Hopefully we can bring their awareness level within striking distance," he said.
Robredo earlier used the mnemonic MATHGRAD to help the public remember the Otso Diretso bets.
MATHGRAD stands for Macalintal, Alejano, Tañada, Hilbay, Gutoc, Roxas, Aquino and Diokno.
Pangilinan said they also welcome the support of celebrity endorsers, but admitted that it is not easy to support the opposition at this time.
Actress and singer Agot Isidro has thrown her support for the Otso Diretso slate.
Isidro, a critic of the Duterte administration, joined Hilbay and four other Otso Diretso bets in their campaign sortie in Hong Kong over the weekend. – With Helen Flores