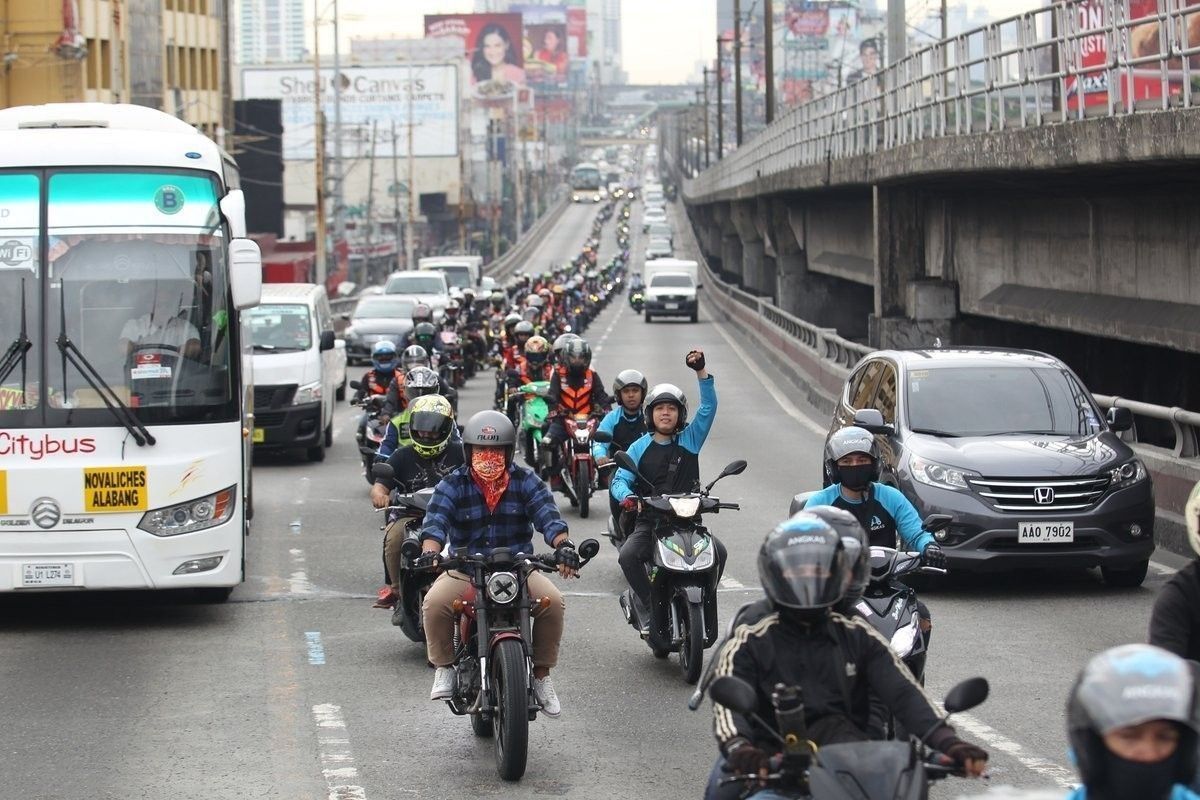 This file photo shows Angkas riders participating in what was dubbed as "Unite Ride" to decry the crackdown on the drivers of the motorcycle-hailing company.
The STAR/Michael Varcas
Allowing motorcycles-for-hire needs thorough study, says DOTr
MANILA, Philippines — Allowing motorcycles to function as public transport services needs further deliberation, the Department of Transportation said Wednesday, after a House panel urged the agency to legitimize the operation of motorcycle taxis.
"Despite the proposed measure in Congress, some say that motorcycles should immediately be considered as a mode of public transport, even if the amendments for the Land Transportation and Traffic Code have not yet been passed," DOTr said in a statement.
It stressed that "converting motorcycles to a public transport service requires thorough study, deliberation and assessment."
DOTr also said that Secretary Arthur Tugade had ordered the creation of a technical working group that would determine if motorcycles are fit for public transport.
The group, expected to convene on Friday, would tackle the types of motorcycle that can be awarded a franchise, the minimum cubic centimeter capacity, travel speed, franchise routes, safety issues, helmet requirements and training requirements for motorcycle riders who want to register as PUV drivers.
"The DOTr hopes that through the discussions of the TWG, all sectors will have the opportunity to express their position and be heard, and above all, amicably come to an agreement geared toward the safety, security and comfort of our passengers," the department said.
In what was considered a victory for ride-hailing company Angkas, the House Committee on Metro Manila Development on Monday urged the DOTr to come up with an order to regulate motorcycle ride-sharing services.
Last December, the Supreme Court stopped the operations of Angkas after issuing a temporary restraining order against an earlier ruling of a lower court, which had prevented the Land Transportation and Franchising Regulatory Board to apprehend drivers of Angkas.