P2.30 price hike for diesel
January 15, 2019 | 12:00am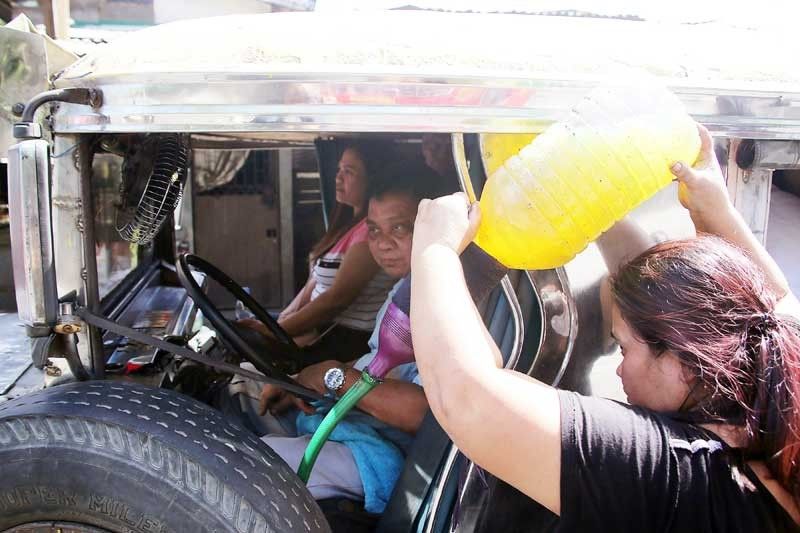 MANILA, Philippines — Another major fuel price hike takes effect today – the second in two weeks this month – in step with rising crude costs in the world market.
The second tranche of the fuel excise tax under the Tax Reform for Acceleration and Inclusion (TRAIN) law has nothing to do yet with the latest increase, industry players emphasized.
Oil companies announced upward adjustments in the pump prices of diesel at P2.30 per liter; gasoline, P1.40, and kerosene, P2. It was the highest mark-up for diesel in recent history.
In separate text advisories yesterday, Caltex Philippines and Eastern Petroleum said their price increases were to take effect after midnight last night.
"Price adjustment only factors the increase in world oil prices and not the second tranche of the TRAIN law," Eastern Petroleum said.
Jetti Petroleum, Petro Gazz, Pilipinas Shell Petroleum Corp., PTT Philippines Corp. and Total Philippines Corp. said their respective price adjustments took effect at 6 a.m.
"This is not yet the effect of the fuel excise tax, but merely a reflection of the movement of international crude prices," Petro Gazz said in its advisory.
"These reflect the changes in the prices of petroleum products in the world market and does not yet include the additional taxes under the TRAIN law," Phoenix said in its advisory.
Meanwhile, Flying V, Phoenix Petroleum Philippines Inc., Petron Corp., Seaoil Philippines Inc. and UniOil Petroleum Philippines Inc. have yet to announce their price changes.
Department of Energy-Oil Industry Management Bureau assistant director Rodela Romero said reduction in supply approved by the Organization of Petroleum Exporting Countries (OPEC) explained the surge in local pump prices.
"The reason for increase is the implementation of supply cut by OPEC which started this January to June by 1.2 million barrels per day," she said in text message.
Another factor that pushed global prices higher is the resumption of the US sanction against Iran, Romero said.
So far, only 469 of the 8,600 gas stations nationwide have factored in the second tranche of the TRAIN excise tax in price adjustments.
Of the total, 371 are from Petron, 29 from Flying V, 68 from Shell and one from Caltex, Romero said.
Under the second tranche of TRAIN implementation, an additional excise tax of P2 per liter will be imposed on diesel and gasoline, and P1 per kilogram on household LPG.