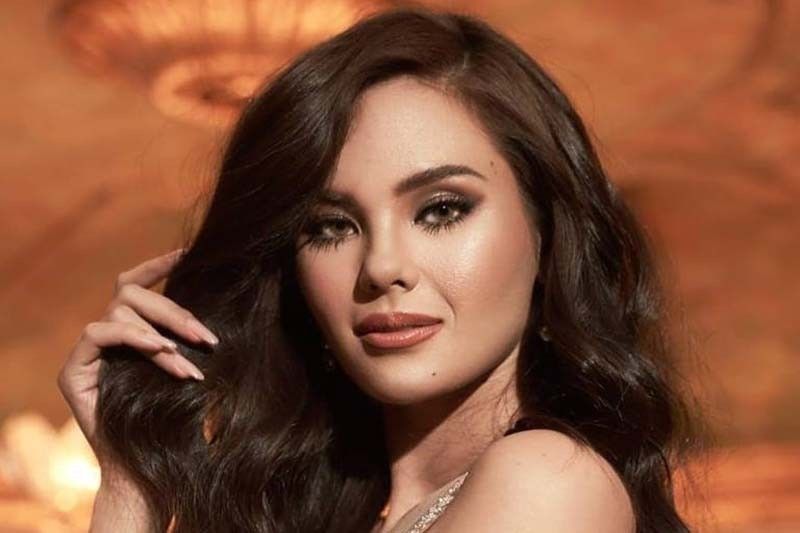 "I can sing in my head and rearrange the tune of a song, note per note. I am a nerd," Catriona Elisa Gray told The STAR in an interview.
File
Shades of Gray: Nerd, musician, black belter
(The Philippine Star) - December 18, 2018 - 12:00am
MANILA, Philippines — A self-confessed nerd who can rearrange in her head the tune of a song note for note has been crowned Miss Universe 2018.
Her being a black belter might have been highlighted at the pre-coronation of Miss Universe, but the universe ought to know that at heart Catriona Elisa Gray is a musician, too.
"I can sing in my head and rearrange the tune of a song, note per note. I am a nerd," she told The STAR in an interview.
The 24-year-old beauty queen finished a diploma course in Music Theory at the Berklee College of Music in Boston, reportedly the largest independent college of contemporary music in the world.
"My course is about really working on a sheet of music. You work out the chords, which note complements the other and how they will make the feeling of tension, the feeling of resolution," she said. "It's all about harmonization. That's more of the theory of notation and everything rather than practical. I don't play any instrument."
Catriona can sing, too. "It's actually one of my dreams to have my own album. My music genre is dark pop. Does that make sense?" she asked, laughing.
She added her favorite artists included Emeli Sandé, Dua Lipa and Sam Smith.
Her being a nerd was developed at home, in Queensland, Australia. Her Filipino mother Normita Ragas Magnayon, originally from Oas, Albay, taught her to read long before she entered school.
"I loved school as a kid. I was a bit of a nerd. I took two Science and two Math subjects (per grade level). I loved numbers from a very young age. I feel like my mom led me there because instead of giving me Game Boy and PlayStations and a TV set, she gave me educational software on our family computer for Math and stuff," Catriona said.
"By the time I went to school, I already knew the fundamentals and as a child, when you have that confidence, you can only get better. I felt very confident on all subjects. I already knew how to read before I went to school," she added.
Her Australian father Ian Gray, a retired civil engineer, "also taught me about life."
"My dad is 20 years older than my mom. Growing up, I felt like he knew everything. I felt like for every question I had, he had an answer. 'The longest journey starts with a single step.' He used to tell me that," she said.
An only child, Catriona grew up very close to her parents. "Growing up in Australia, I didn't have any relatives nearby. My relatives would either be in the States or in the Philippines, also in Germany. So, I was just really close to my parents and actually I moved around a lot when I was very young. I think it played a big part in making me the shy teenager that I was. We would move places. I was born in Cairns, Queensland. We moved to Sydney. We moved to New South Wales. We moved around Australia."
Catriona started living on her own in Manila since she was 18. She bought her own plane ticket using the money she earned from modeling since she was 16 years old. "I don't have the habit of asking money from my parents," she said.
At one point, when her parents settled for a while in the Philippines, "I was the primary breadwinner."
Catriona said her parents bought their tickets to the Miss Universe coronation night in Bangkok, Thailand months before the beauty contest.
"I love my parents so much. My day, or night, is not complete without talking to them – on Skype," she said.
Related video: