Sandiganbayan allows Imelda Marcos to appeal before SC
December 12, 2018 | 12:00am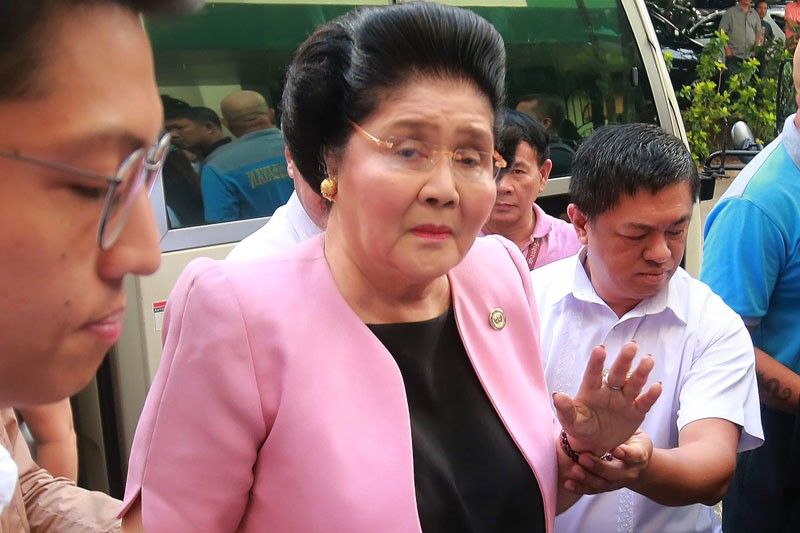 MANILA, Philippines — The Sandiganbayan has given former first lady and now Ilocos Norte Rep. Imelda Marcos the green light to appeal her graft convictions before the Supreme Court (SC).
Her notice of appeal, the anti-graft court's Fifth Division said yesterday, has been "given due course."
The Sandiganbayan added that it is now reproducing documents that will be forwarded to the SC.
Early last month, the Sandiganbayan sentenced Marcos to 11 years in jail for each of seven graft charges she was found guilty of.
Imelda, widow of the late dictator Ferdinand Marcos, was found guilty of the creation of private foundations in Switzerland from 1978 to 1984 that allowed the couple to funnel illegally amassed government funds during the martial law period.
Marcos filed a motion asking the anti-graft court's permission to avail herself of post-conviction remedy, which was granted.
Under the rules, an accused convicted by the Sandiganbayan may file a motion for reconsideration seeking a reversal or modification of an unfavorable decision.
On the alternative, an accused may also appeal his or her conviction before the SC but only after filing a required notice of appeal before the Sandiganbayan.
Marcos claimed the Sandiganbayan decisions finding her guilty of graft charges are "contrary to facts, law and jurisprudence."