'Absurd' trafficking charges vs Satur, Castro will fail, party-list solon says
December 2, 2018 | 3:20pm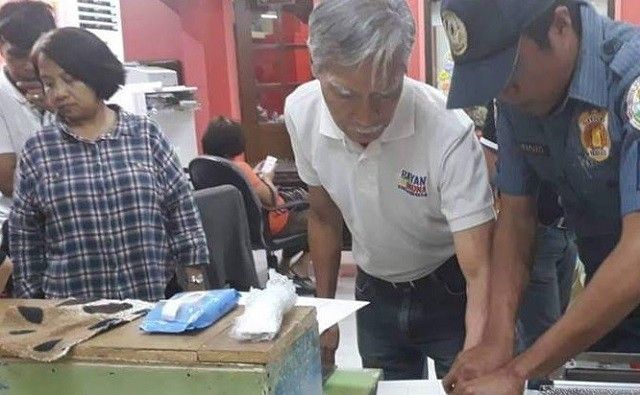 MANILA, Philippines — Rep. Ariel Casilao (Anakpawis party-list) on Sunday said the charges of kidnapping and human trafficking against Bayan Muna president Satur Ocampo and Rep. Frances Castro, a sitting representative of Act Teachers party-list, are absurd since both have records of being rights advocates.
Former Rep. Ocampo (Bayan Muna), Rep. Castro and 16 others were held late last week by police in Talaingod town in Davao del Norte and charged for transporting 14 Lumad students without documents to indicate their parents' consent.
According to a MindaNews report, the Army's 1003rd Infantry Battalion said in a press release that the local social welfare and development officer "rescued the minors of the group" since the children were from different parts of Mindanao and Ocampo and the others would not reveal their destination.
RELATED: Satur, Castro, 70 others held for 'child trafficking' in Davao del Norte
"The absurdity of the complaints manifests the Duterte government, the PNP, the AFP and their paramilitary minions' desperate move to curtail the rights of Ka Satur and Rep. Castro as well as 16 other individuals, including Salugpongan volunteer teachers and their executive director to extend help to distress lumad students from harassment and threat to life led by the AFP-backed para military group Alamara," Casilao said.
"Clearly, the charges are false from the beginning. Definitely, it will backfire on all those behind the fabricated charges against them," he also said.
The Save Our Schools Network said Thursday that those arrested were part of a fact-finding mission to rescue students and teachers from Salugpongan Ta Tanu Igkanugon, a Lumad school subject to alleged harassment. The government, including President Rodrigo Duterte, claims that the Lumad schools are fronts and recruitment areas for the New People's Army, a claim that volunteers and Lumad groups reject.
RELATED: For Lumad schools, even holding class is a struggle
"The records of Ka Satur as former Makabayan rep and longtime human rights defender will speak for itself. It also can be said of Rep. France Castro, who before becoming one of the representative of ACT Teachers, was a staunch advocate of teachers and students rights and welfare," Casilao also said of the trafficking alegations.
Palace: No basis to claim trumped-up charges
Presidential spokesman Salvador Panelo on Sunday said that Ocampo, Castro and the others were given due process. "They were charged for trafficking and I think that was downgraded to exploitation and discrimination under Republic Act 7610 (Anti-Child Abuse Law), meaning to say there was an inquest and the prosecutor saw that trafficking and kidnapping charges would not apply," he said in a mix of English and Filipino in a radio interview.
"The judge saw there was probable cause, so that means they were given due process. In fact, they were granted bail. So, I think it is baseless to accuse the government (of filing trumped-up charges)," he also said.
According to a MindaNews report, Executive Judge Arlene Palabrica of the Tagum Regional Trial Court had ordered release early Saturday afternoon but the 18 were only released that evening.
MindaNews also reported that Palabrica has maintained that the respondents are "still presumed innocent" and that "their supreme right to liberty must be upheld."