Pagcor OK with Boracay casino ban
October 23, 2018 | 12:00am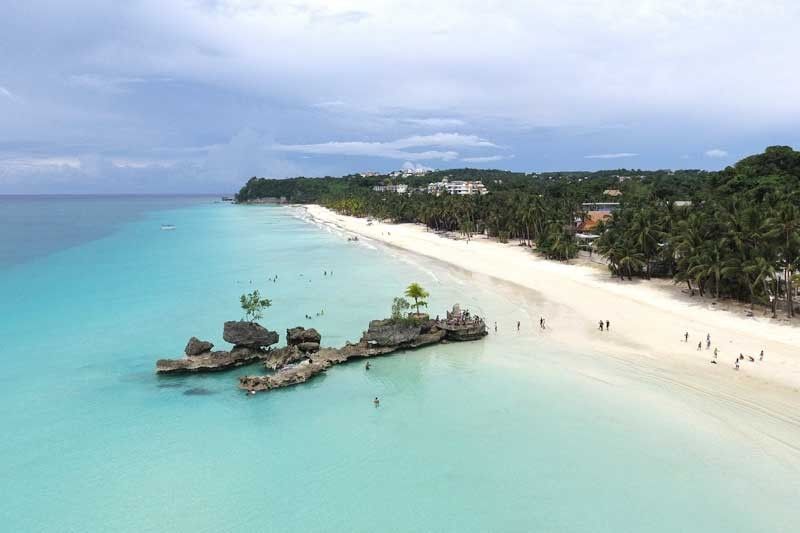 MANILA, Philippines — The Philippine Amusement and Gaming Corp. (Pagcor) has no problem cancelling all licenses to operate casinos on Boracay Island, as requested by the Boracay Interagency Task Force (BIATF) and in accordance with the wishes of President Duterte.
Jose Tria Jr., special assistant to the Pagcor chairman and chief executive officer, said yesterday they had immediately ordered the closure of Boracay casinos right after receiving a letter-request from the BIATF earlier this month.
He emphasized there were only two casinos in Boracay with licenses issued by the agency – the planned Macau's Galaxy Entertainment Group and the existing Alpha Allied Holdings Ltd., which runs a casino inside Movenpick Boracay.
Tria said Pagcor had already released an order for the shutdown of Alpha Allied's casino. It has indefinitely suspended the license of the Galaxy Group, which has not yet built any physical structures on the island.
"That's the order of the President. He doesn't want gaming in Boracay," Tria said in Filipino.
BIATF addressed its request to Pagcor chairman and CEO Andrea Domingo.
"In view of the pronouncement of President Duterte that no casino shall be allowed in Boracay Island, and in the light of the mandate given to it through Executive Order No. 5, Series of 2018, the (BIATF) requests that any and all gaming franchise/s and/or provisional license/s in Boracay Island shall be canceled by your good office," the letter read.
"We shall be grateful for your timely cooperation on this matter for the protection of one of our nation's most treasured islands," it added.
The letter was signed by the heads of the BIATF – Environment Secretary Roy Cimatu, Tourism Secretary Bernadette Romulo-Puyat and Department of the Interior and Local Government (DILG) officer-in-charge Eduardo Año.
In a television interview last week, Puyat stressed the President's strict order to stop casino operations on the island.
"If you have a casino, you cannot operate even if you are compliant with the requirements (of the BIATF)," Puyat said.
President Duterte earlier ordered a six-month closure of Boracay to give way to a massive environment-focused rehabilitation program. The island officially reopens to tourists on Oct. 26.
President's wish
Department of Environment and Natural Resources Undersecretary Benny Antiporda said it's the President who really wanted Boracay casino licenses cancelled.
"That is the order of the President," Antiporda told The STAR. "Boracay is not a gambling area, it is a tourist area. They should just gamble in Manila since we have lots here."
DILG Undersecretary for plans and programs Epimaco Densing, for his part, said barring casinos from Boracay would help the government maintain a reasonable number of visitors to the popular island resort. He said Boracay could ideally accommodate only 19,000 visitors.
"It is to make sure that the island will not exceed its carrying capacity," he said in a text message.
A few months ago, Malacañang warned gambling operators against testing Duterte's resolve to prevent casinos from doing business in Boracay.
The Palace's warning came after Leisure and Resorts World Corp. (LRWC), the local partner of Galaxy Entertainment, announced that its plan to build a casino-resort complex was not affected by the six-month closure of Boracay.
Meanwhile, the Philippine Coast Guard (PCG) is erecting a radar station on Boracay to help monitor the waters around the island resort and prevent criminal groups – including kidnappers and terrorists – from preying on residents and guests.
PCG spokesman Capt. Armand Balilo told The STAR that they would be spending P30 million to build a radar station on top of a mountain on the island. – With Emmanuel Tupas, Evelyn Macairan
Related video: