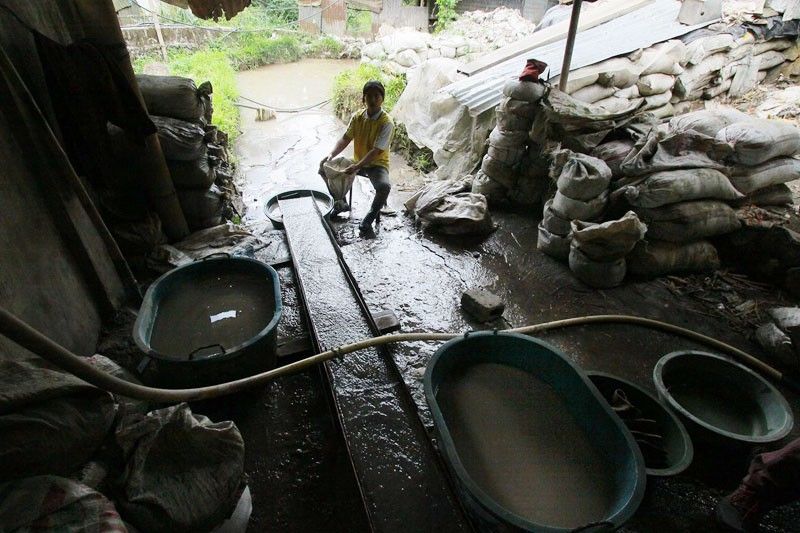 Residents are wary of the shutdown since many rely on small-scalle mining for their income
Andy Zapata Jr.
Cimatu to meet with residents over Benguet small-scale mine shutdown
BENGUET, Philippines — Environment Secretary Roy Cimatu has temporarily shot down the shutdown of small-scale mining in the mining district, after pressure by local miners pleading for their livelihood to continue.
This, after "Operation Itogon" of the National Task Force Mining Challenge, which the DENR heads, has already closed 539 of the more than 1,000 tunnels inventoried.
Ralph Pablo, regional director of the Department of Environment and Natural Resources in the Cordilleras said at least 335 ball mills were cordoned, 33 kilograms of cyanide seized, and 64,214 sacks of estimated mineral ore obtained.
RELATED: DENR suspends small-scale mining in Cordillera
Secretary Cimatu is heading to the mining district over the weekend to personally face residents in the mining district who suffered from the shutdown, which was prompted by the huge landslide last month that killed more than 70 miners and their relatives.
The DENR earlier ordered a complete shut down of all mining activities in Benguet and elsewhere in the Cordillera anticipating landslides that may claim more lives.
The shutdown however met complaints from residents largely relying on the economic activity as even the indigenous "gold-panning", called "sayyo", along river systems was banned.
Operation Itogon has shut down active mine tunnels with signages of mine closure and yellow lines cordoned in the entry points. At least six small-scale miners have been caught and are facing violations of the mining law.
Over 20,000 small-scale miners are said to have been affected by the imposed mining shutdown.
The Federation of Small-Scale Mining Associations in Benguet have asked for a review of the shutdown, citing the economic effect on residents.