Undocumented Filipinos in UAE urged to avail amnesty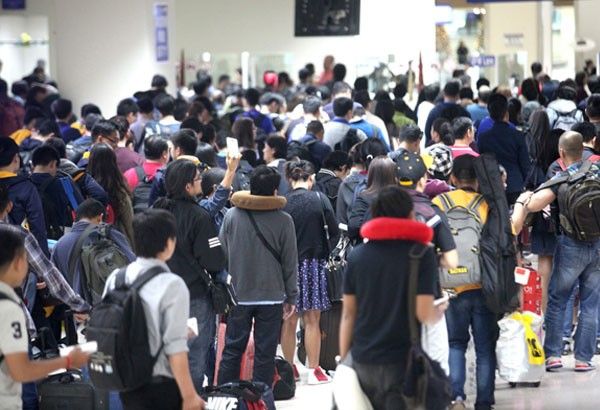 MANILA, Philippines — Undocumented Filipinos in the United Arab Emirates have the chance to either correct their immigration status or return to the Philippines.
The Gulf state's amnesty program will be available for about 10,000 Filipinos registered under the Philippine Embassy in Abu Dhabi and 20,000 under the Consulate General in Dubai. The program will run from August 1 to October 31.
The Department of Foreign Affairs encouraged Filipinos to take advantage of the program as the Philippine government will assist them.
"We thank the UAE for this gesture," Foreign Affairs Secretary Alan Peter Cayetano said in a statement.
The assistance that will be extended to undocumented Filipinos in the UAE is part of the instructions of President Rodrigo Duterte to the DFA and other concerned government agencies to ensure the well-being of Filipinos abroad.
Raymond Cortez, consul general in Dubai, said that the UAE has implemented its three-month amnesty program for all foreigners who have violated the country's immigration rules.
Foreign nationals who will avail the amnesty program will be exempted from fines and immigration penalties and will not be banned from re-entering the Gulf state.
"Those who have police records and cases filed against them will have to resolve their cases first before availing themselves of the program," Cortez said.
Qualified nationals must apply at the Emirate which issued their most recent visa to avail of the amnesty program. They will have to choose whether to return to their country or legalize their immigration status and be allowed to stay for six months.
Filipinos who want to remain in UAE and legalize their status must have a valid Philippine passport and pay a fee prescribed by the country, according to Chargé d'Affaires Rowena Pangilinan-Daquipil of the Embassy in Abu Dhabi.
Those who opt to exit the UAE and return to the Philippines and do not have passports will be issued a one-way travel document. Meanwhile, those who wish to stay but do not have a valid passport will be allowed to renew or replace their passport.