Robredo spokesman dares Cayetano to release '50-100 diplomatic protests'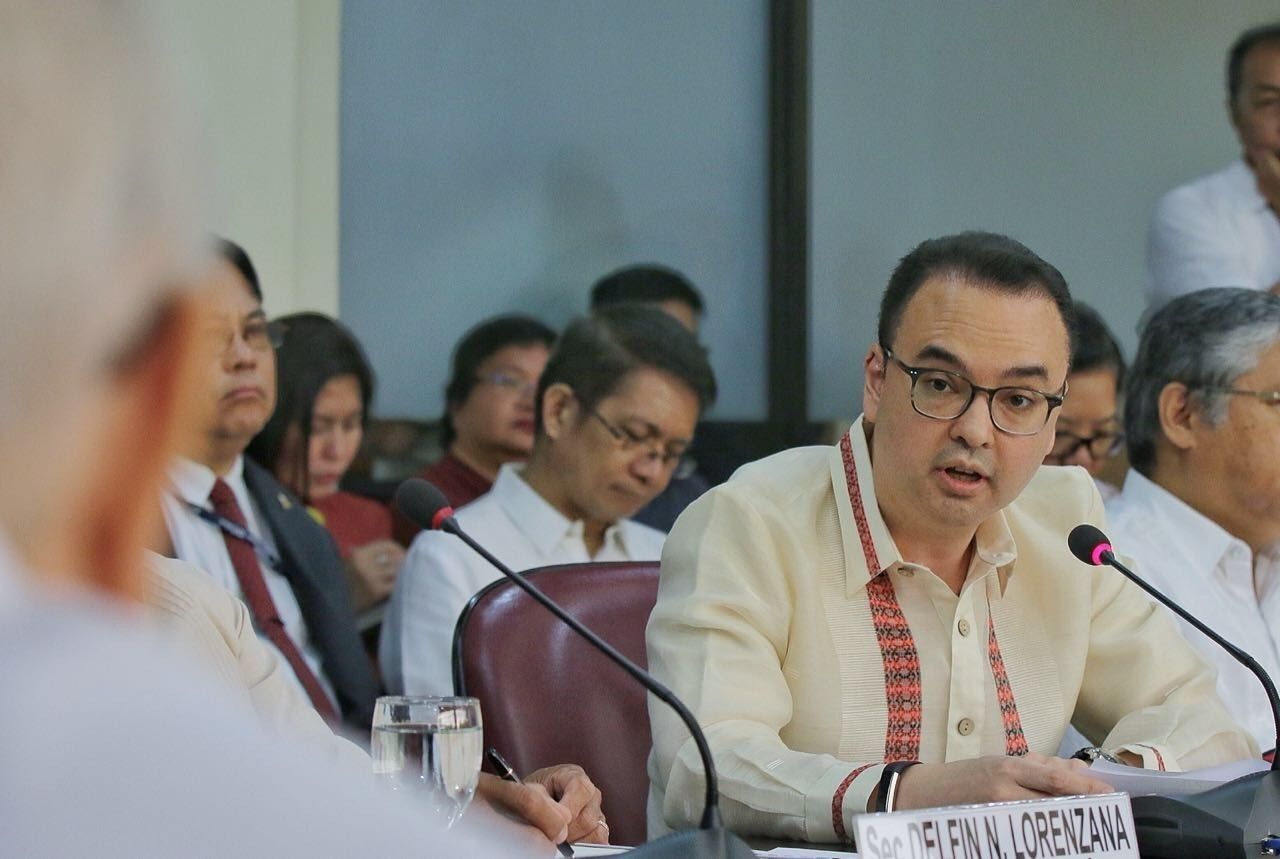 MANILA, Philippines — Foreign Affairs Secretary Alan Peter Cayetano should release the diplomatic protests the government filed against China if he is really interested in providing the public "correct information," a spokesman for Vice President Leni Robredo said on Tuesday.
Cayetano on Tuesday claimed that former President Benigno Aquino III and Robredo were being fed wrong information on the sea dispute.
Robredo has been urging the Philippine government under President Rodrigo Duterte to assert its arbitration victory against China in 2016 which invalidated Beijing's expansive claims to the South China Sea.
"It's very unfortunate that the same small corps who hijacked the foreign policy in the last administration are feeding them information that is simply not true," Cayetano, the running-mate of the president appointed to be the country's top diplomat, said on Monday.
Robredo spokesperson Barry Guitierrez said that Cayetano should present documents instead of issuing mere words on the issue.
"If Secretary Alan Peter Cayetano really wants the public to have 'correct information' on China's encroachment on the West Philippine Sea, he should start releasing to the public the '50 to 100 diplomatic protests' that the DFA supposedly lodged against China," Guitierrez said in Filipino in a statement.
"We will wait for this," he said.
Cayetano has been criticized by some opposition politicians for his attempt to redefine a "diplomatic protest."
During a hearing of the House Special Panel on the West Philippine Sea in May, the country's foreign secretary said that Manila had filed 50 to 100 diplomatic protests against China in the past two years.
Cayetano said that a simple objection by Duterte could already be considered a diplomatic protest.
According to the US State Department, a diplomatic protest or demarche is a request or intercession with a foreign official or a protest about a government's policy or actions.
It has five parts: its objective, arguments, background, suggested talking points and written material, according to a presentation on the website of Harvard University.
Cayetano also defended the government's non-confrontational approach to the South China Sea dispute, saying Manila is enjoying the sovereign rights it gained from the arbitral ruling.
He denied that there was a secret deal between Manila and Beijing concerning the South China Sea.
Cayetano also advised Aquino, whose government filed the arbitration case, to ask former Foreign Affairs Secretary Albert Del Rosario if he was transparent in dealing with the former chief executive.