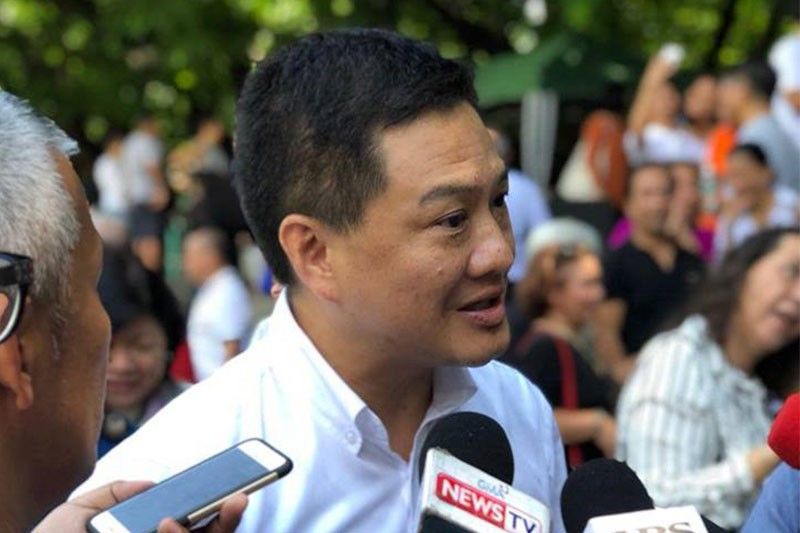 In response to President Rodrigo Duterte's accusations against the oppostion, Liberal Party Vice President for External Affairs Erin Tañada said that they do not desire to grab power.
Facebook/Erin Tañada
Liberal Party to Duterte: We do not desire power
MANILA, Philippines — In response to President Rodrigo Duterte's accusation of destabilization, a Liberal Party executive called on the administration to stop blaming the opposition.
Erin Tañada, vice president for external affairs of the LP, clarified that the opposition only seeks to ensure that power is not abused.
"We do not desire to grab power, but to ensure that power is not misused or abused," Tañada said in a statement released Friday.
Duterte had accused the LP of creating chaos to destabilize the government as they "want power back."
"These are the groups, you know, that were elected during the last administration. Lahat 'yan sila served in government. 'Yung iba sa Malacañang. At tanungin mo sa kanila kung ano ang ginawa nila (And ask them what they accomplished) while they were in power," Duterte earlier said in a press briefing.
Tañada called out the Duterte administration diverting attention from more pressing issues.
"Government officials should own up to their failures and not deflect the public's attention from pressing issues by pointing to the opposition," Tañada said.
The LP executive noted that the "government script" is "cliché" as it is already expected that the Duterte administration is hiding something when it is blaming the opposition.
The administration should instead address the country's most pressing problems such as high prices of goods and services instead of blaming the opposition, Tañada said.
"Government should give priority to important issues instead of wasting time blaming other people, like the concerns of ordinary Filipinos: affordable and available rice, safe streets, and more jobs with decent wages and benefits," he said.
Meanwhile, Malacañang labeled the oppostion as "useless" after the latest Palse Asia survey that showed Duterte remains the most approved and most trusted national government official.
The president registered 88 percent and 87 percent approval and trust scores, respectively.
"Eighty-eight po, highest ever, highest ever. Kaya nga po sorry na lang sila, dream on pa rin sila," presidential spokesperson Harry Roque said in an interview with state-run Radyo Pilipinas.
Vice President Leni Robredo, who earlier vowed to lead the opposition, also enjoyed majority approval (62 percent) and trust ratings (56 percent) in the latest survey.
The Robredo camp also expressed its gratitude for those who continue to trust and support the vice president in her work.
"These results prove that the vice president's focus on the well-being of the less fortunate are supported by many Filipinos, and it serves as an inspiration for her to continue and further expand her program for the poor," Robredo spokesperson Barry Gutierrez said.