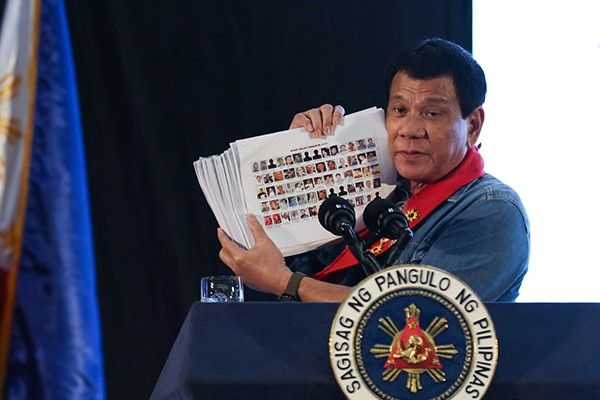 HRW: Release of village 'narco-list' will worsen the bloodshed
MANILA, Philippines — The Philippine government will endanger the lives of hundreds once it releases the list of village officials allegedly involved in the illegal drug trade, Human Rights Watch warned.
HRW Asia Division researcher Carlos Conde on Friday stressed the need for substantial proof linking politicians to the trade of illegal narcotics.
"Releasing the hit list of these barangay officials ahead of the election next month—without solid proof or evidence, as the Philippine Drug Enforcement Agency—is almost certain to worsen the bloodshed," he said in a statement.
But if the government has substantial evidence against these officials, they should be charged formally in court.
"Far too many cases of those people who end up on lists of suspected drug personalities have ended up as victims of summary executions as we've seen in Duterte's 'drug war' in the past 21 months," Conde said.
READ: Terrorist petition a 'virtual hit list' — Human Rights Watch
He likened the "narco-list" to the government petition seeking to declare more than 600 individuals as terrorists because they both violate due process and insult the rule of law.
In a radio interview Friday, presidential spokesperson Harry Roque said that naming politicians engaged in the illegal drug trade violates no human rights because "what we are talking about is an elective government position."
Former police chief Ronald Dela Rosa admitted there were inaccuracies in the government's "narco-list."
PDEA would release a village drug list containing names of 211 officials ahead of the polls on May 14.
READ: Solon, CHR caution PDEA against releasing 'narco-list'