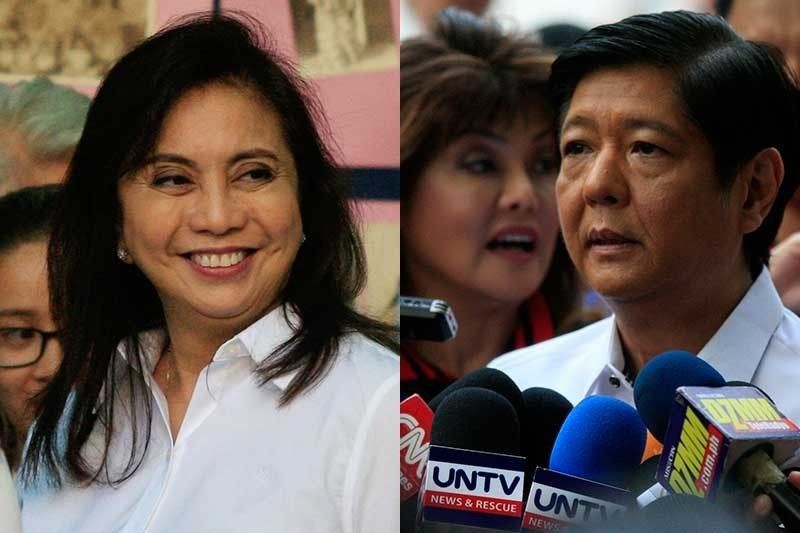 The manual recount of the Presidential Electoral Tribunal to settle the electoral protest of former Sen. Ferdinand "Bongbong" Marcos Jr (left) against Vice President Leni Robredo began on Monday and is expected to take months.
The STAR/Edd Gumban
'Missing' audit logs are with Comelec, Robredo lawyer says
MANILA, Philippines — Former Sen. Ferdinand "Bongbong" Marcos Jr.'s contested missing audit logs are with the Commission on Elections, lawyer of Vice President Leni Robredo said on Tuesday.
Speaking at ANC's Headstart, Romulo Macalintal stressed that under the rules of the Comelec, audit logs shall be turned over to the election officer.
Under Section 29, F of Comelec Resolution 10057, the Board of Election Inspector is asked to deliver the precinct audit log report, along with other documents to the election officer.
The resolution is dated Feb. 11, 2016.
On Monday morning, Marcos was quick to point out that audit logs are missing from 38 out of the 42 clustered precincts from the Municipality of Bato, Camarines Sur.
This was among Marcos' initial observations when the Presidential Electoral Tribunal started its manual recount on the vice presidential race in May 2016.
READ: Marcos claims wet ballots, missing audit logs as recount begins
'Missing' audit logs 'possible' with Comelec
In the same interview, lawyer Vic Rodriguez, counsel of Marcos, insisted that the audit logs "have to be in vote counting machines or ballot boxes."
He added that their camp noted this on the minutes of the revision committee that will then be submitted and assessed by the tribunal.
When asked about the chances that the missing audit logs are with the Comelec, Rodriguez admitted "it could be possible."
He added: "Then they should present it (audit logs) before the tribunal!"
READ: Marcos' wet ballots no proof of tampering, Robredo lawyer says
Rodriguez, however, said that the recount is handled by the tribunal now and not the Comelec.
"It's for the tribunal if they want to subpoena these docs if and when they are indeed in the possession of Comelec, but for us, those documents are missing," Rodriguez said.
Robredo won the vice presidency by a slim margin of 260,000 votes against Marcos who came in second in the race. The son of the ousted dictator has accused Robredo of committing electoral fraud.
Robredo has repeatedly denied accusations of Marcos and challenged him to prove his claims in his electoral protest.