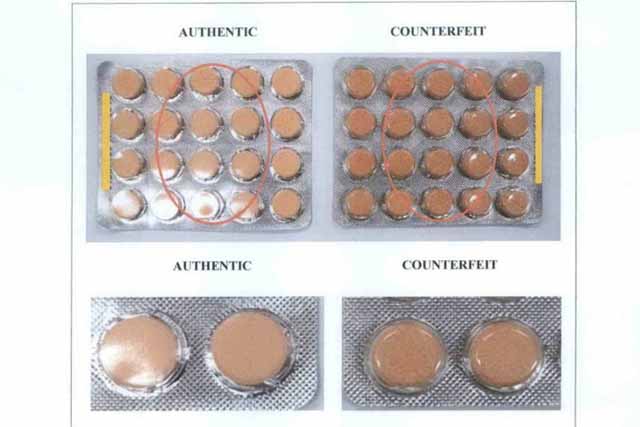 The FDA warned the public to be wary of fake paracetamols, which can be distinguished from authentic ones which are lighter in color.
FDA/Released
FDA warns public against fake paracetamol
MANILA, Philippines (Updated 9:28 p.m.) — The Food and Drug Administration recently issued an advisory informing the public of counterfeit paracetamol.
The agency said fake Paracetamol Biogesic 500 mg tablets are currently being sold in the market.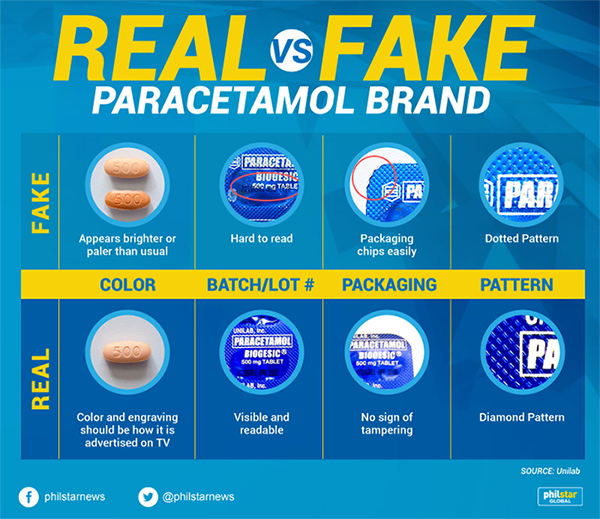 The FDA said it has determined that some of the products being sold were counterfeit. This was also verified with the market authorization holder, United Laboratories, Inc.
The agency said that one can identify the counterfeit product as its packaging is different from the new packaging design duly registered with the FDA. The foil pattern is also different while its print color is darker.
The fake paracetamol tablet's color is also darker than the authentic one.
Due to this, the FDA warned the public against the purchase and use of the fake paracetamol as it poses potential danger or injury to consumers.
"Consumers are also reminded to purchase drug products only from FDA-licensed establishments," the FDA said.
All establishments and outlets were also warned against the selling and or dispensing of the verified counterfeit drug product
The FDA reminded that the importation, selling or offering for sale of such is in direct violation of Republic Act 9711 or the Food and Drug Administration Act of 2009, and Republic Act 8203 or the Special Law on Counterfeit Drugs, therefore a penalty shall be imposed.
The agency also requested local government units and law enforcement agencies to ensure that the counterfeit product is not sold or made available within their localities or areas of jurisdiction.
Below appears the features of the authentic and counterfeit Biogesic released by the FDA.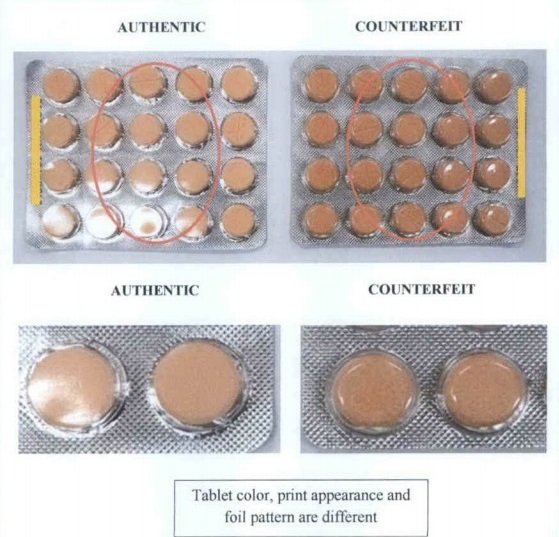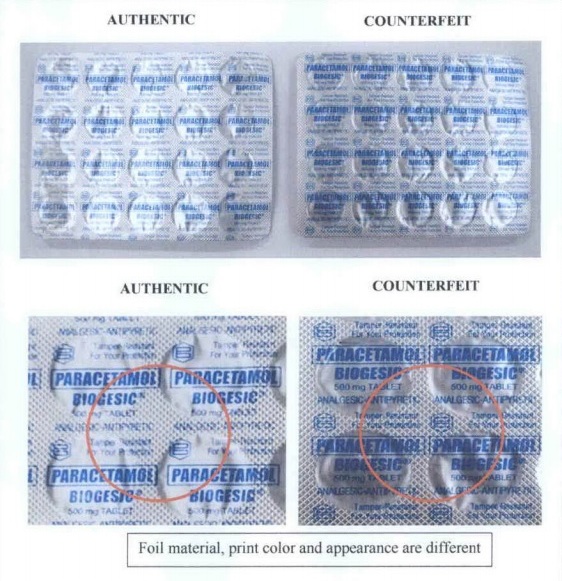 In an e-mail, and on its social media accounts, Biogesic manufacturer Unilab clarified that the "round Biogesic 500mg tablets are no longer being manufactured nor sold."
It also said that the medicine now "comes in new packaging and have a caplet form."