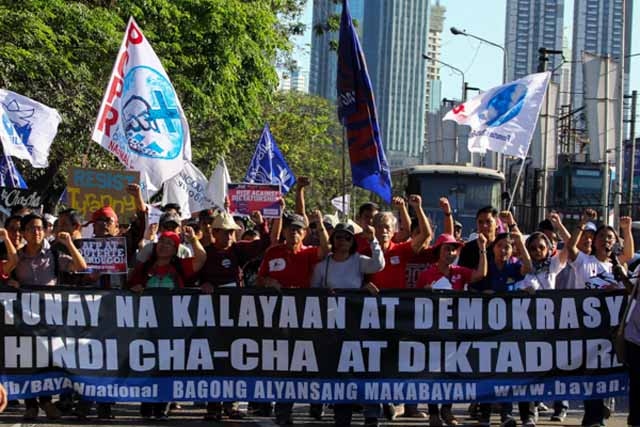 Protesters mark the 32nd anniversary of the EDSA People Power Revolution by denouncing proposals for charter change. Philstar.com/Efigenio Toledo IV
IN PHOTOS: 32nd anniversary of EDSA marked with protests
MANILA, Philippines — A day before the 32nd anniversary of the EDSA People Power Revolution, hundreds of activists from various walks of life on Saturday staged a protest at the People Power Monument along EDSA in Quezon City.
To remember the revolt that ended the 20-year rule of Ferdinand Marcos in 1986, various militant groups denounced what they call the tyranny and dictatorship of the current administration.
Activists from various sectors aired their issues, including the fight for press freedom, the struggle for land reform, and a call for the resumption of peace talks with communist rebels.
They also protested moves to amend the 1987 Constitution. They said the amendments, if approved and ratified in a plebiscite, would lead to more power for the president.
Among those who attended the protest were Bayan Secretary-General Renato Reyes Jr., Sister Mary John Mananzan, Former Quezon Rep. Lorenzo Tañada III, Novaliches Bishop Emeritus Teodoro Bacani, and theater actress Mae Paner.
Here are some captured moments during the rally held February 24 that marks the 32nd year of EDSA revolution.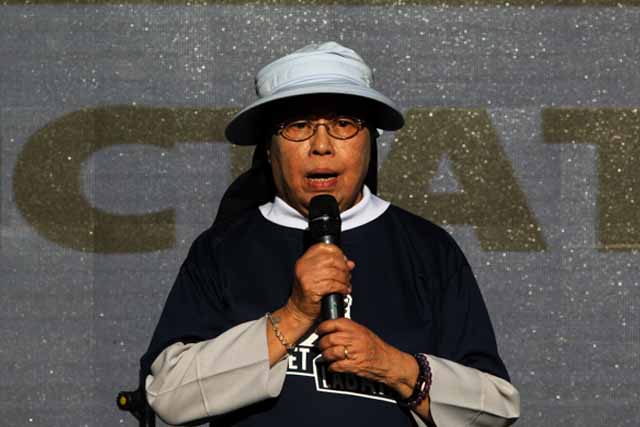 Feminist-activist nun Sister Mary John Manzanan joined the rally at EDSA People Power Monument in Quezon City. Philstar.com/Efigenio Toledo IV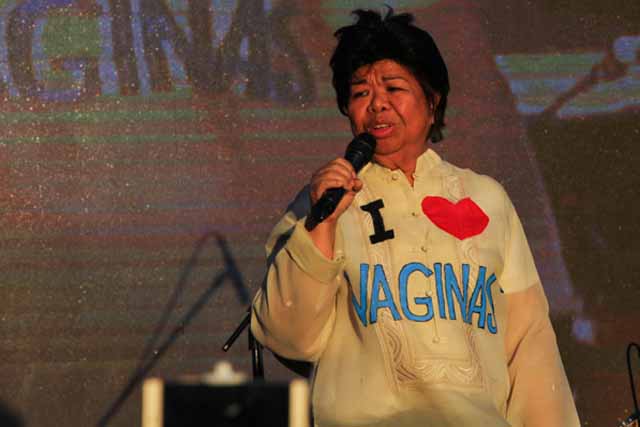 Theater actress and activist Mae Paner, also known as Juana Change, took the stage to mock President Rodrigo Duterte's recent anti-women remark against the female members of the New People's Army Philstar.com/Efigenio Toledo IV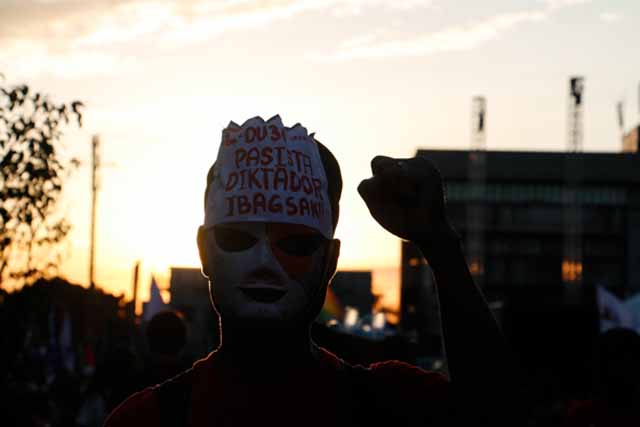 An activist calls out Duterte for allegedly being a fascist and dictator Philstar.com/Efigenio Toledo IV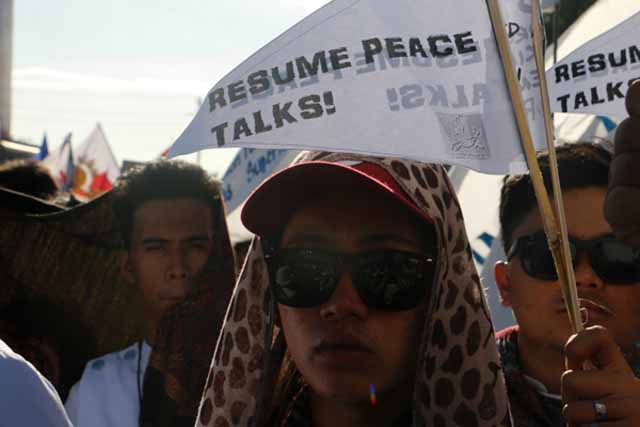 Protesters call for the resumption of peace talks between the government and the Communist Party of the Philippines-New People's Army-National Democratic Front Philstar.com/Efigenio Toledo IV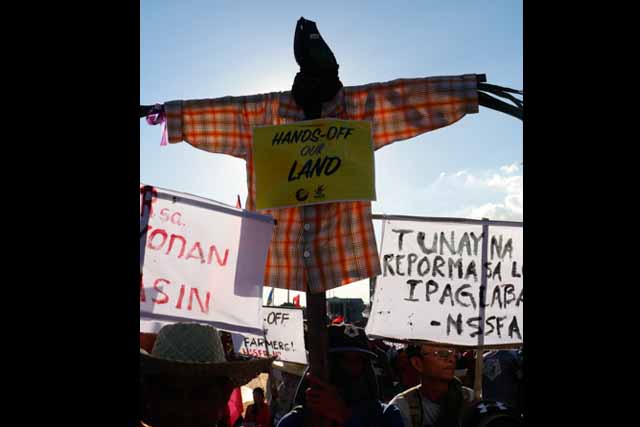 Farmers cry for land ownership. Philstar.com/Efigenio Toledo IV