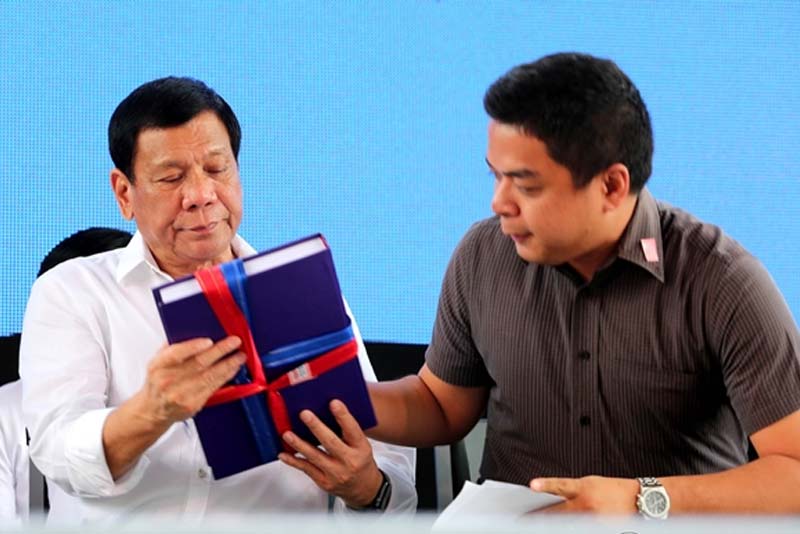 In this Dec 7, 2016 photo President Rodrigo Duterte accepts the report on urban poor from then Presidential Commission for the Urban Poor Chairman Terry Ridon during the Urban Poor Solidarity Week celebration held in Mandaluyong City. PPD/Rey Baniquet
Duterte appoints ally as new urban poor commission chair
MANILA, Philippines — An ally of President Rodrigo Duterte has been designated as the new chairperson of the Presidential Commission for the Urban Poor.
Noel Felongco, former undersecretary for solid waste management at the Department of Environment and Natural Resources, replaced former PCUP chairperson Terry Ridon, who was fired by the chief executive for his excessive travels abroad.
Felangco has also served as the president of the ruling Partido Demokratiko Pilipino-Lakas ng Bayan Central Visayas.
Duterte signed Felangco appointment paper on Febuary 1 but it was only released Thursday.
The president also named Romeo Jandugan as PCUP commissioner, joining previously appointed commissioners Randy Halasan and Norman Brillantes Baloro.
Ferdinand Bocobo was also appointed as a member of the consultative committee that will review the 1987 Constitution.