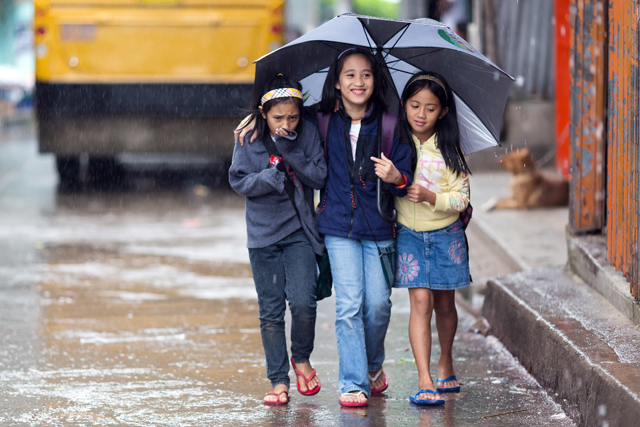 As early as Tuesday, some local government units already announced cancelation of classes due to expected heavy rains. File photo
LIST: Class suspensions for January 3 due to 'Agaton'
MANILA, Philippines (Updated 7:54 p.m.) — A number of local government units announced suspension of classes on January 3, Wednesday, due to the anticipated bad weather caused by Tropical Depression Agaton.
Capiz Provincial Government is among the local government that announced class suspensions ahead of the onslaught of "Agaton."
The state weather bureau said the tropical depression maintained its strength as it moves closer to Palawan, where it is expected to make a landfall on Tuesday night. "Agaton" is forecasted to move west at 28 kilometers per hour.
Below appears the updated list of areas and schools with class suspensions:
All levels
Capiz
Almeria, Biliran
Kawayan, Biliran
Biliran, Biliran