Duterte says drug addicts used to rape 'beautiful' women 'worth dying' for
December 19, 2017 | 1:51pm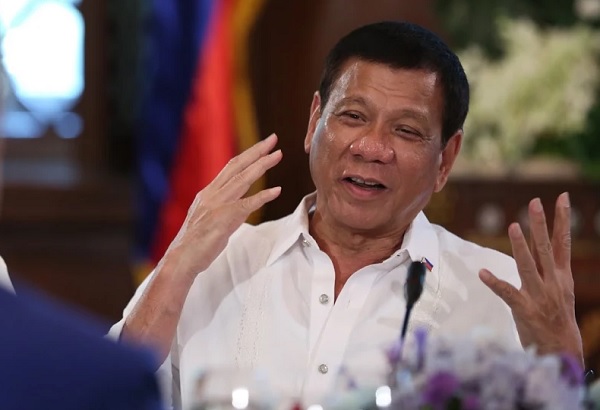 MANILA, Philippines — President Rodrigo Duterte Tuesday used rape to illustrate the effects of illegal drugs on the behavior of addicts, even mentioning an actress who was sexually assaulted in the 1960s.
Duterte said victims of rape used to be beautiful women who were "worth going to jail" and "worth dying (for)."
"And you know what? May I be forgiven by Maggie dela Riva. During our time, ang nire-rape doon… yung magaganda (the rape victims then were beautiful)," the president said.
"I cannot imagine now modern times… pati 'yung one-month-old na bata (even one-month-old infants are being raped)," he added.
Dela Riva, a former actress, was kidnapped and raped by four men believed to be high in illegal drugs. One of the rapists died of drug overdose while the rest were punished with death penalty by electric chair.
"That's why they were electrocuted. That's their punishment," he said.
Duterte reiterated that he is ready to kill drug lords who destroy the country and its youth.
"If you make three million of my country as slaves to a chemical called shabu, you will really make me feel bad. And shabu, one of the immediate and long-term use, shrinks the brain of a person," the president said.
Duterte stirred controversy last year for his comment about the rape and murder of an Australian missionary in Davao City in 1989. Duterte served as mayor of the southern city for more than 23 years.
Duterte, then a presidential candidate, said the missionary looked like an actress and as mayor "he should have been first." He, later on, claimed that he was just expressing his anger over the crime.