Duterte on axing Ridon: He had too much too soon
December 12, 2017 | 9:39am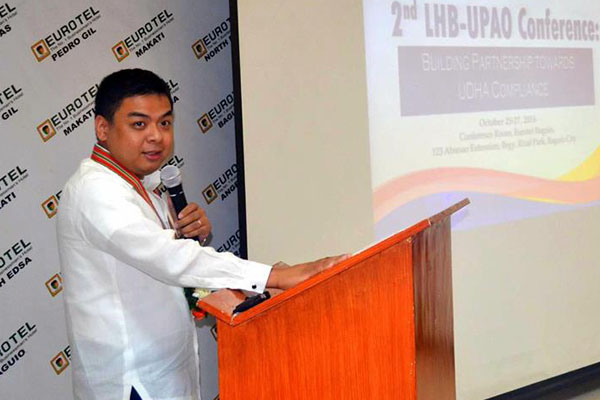 MANILA, Philippines — President Rodrigo Duterte on Tuesday hit Presidential Commission on Urban Poor Chairperson Terry Ridon for his frequent trips abroad.
Duterte said he has no personal reason to fire Ridon but the former Kabataan party-list representative "had too much too soon."
The chief executive noted that Ridon had already traveled seven to eight times.
"I cannot understand why you have to be there at every powwow in the international scene. We cannot afford it," Duterte said.
He added: "And to think that the office is an urban poor agency."
Duterte said that every official who will travel must get permit from his office for him to see if "it is really worthwhile."
Ridon, however, said the trips were approved by the Office of the President.
"All trips were covered by travel authorities issued by the Office of the President and recommended by the Office of the Cabinet Secretary involving international conferences relevant to the urban poor: poverty alleviation, public housing and climate change," he said.
The president likewise slammed the PCUP for failing to meet as a collegial body.
READ: Duterte fires Presidential Commission for the Urban Poor execs
Early today, Presidential Spokesperson Harry Roque announced that Duterte has fired commissioners of the PCUP due to weak work performance and alleged corruption.
Roque initially said Duterte was abolishing the entire commission but soon issued a correction.
Pursuant to Executive Order No.82 dated December 8, 1986, PCUP serves as the direct link of the urban poor to the government in policy formulation and program implementation addressed to their needs.