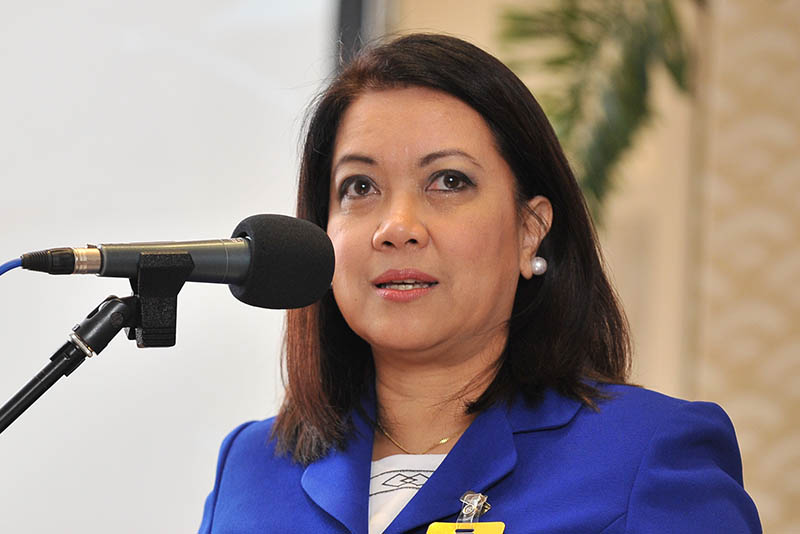 De Castro, Jardeleza, Tijam and Brion have confirmed their attendance at today's resumption of hearing, where Umali and the panel members are trying to determine if there is probable cause to make Sereno face an impeachment trial at the Senate. File
6 justices to testify vs Sereno
MANILA, Philippines — A total of six Supreme Court justices – five incumbent and one retired – are willing to break the traditionally tight judicial protocol and testify before the House of Representatives hearing the impeachment case against Chief Justice Maria Lourdes Sereno.
Justices Teresita Leonardo-de Castro, Noel Tijam, Francis Jardeleza, Mariano del Castillo and Samuel Martires have expressed willingness to appear before the House committee on justice headed by Oriental Mindoro Rep. Reynaldo Umali.
So has retired magistrate Arturo Brion, who earlier issued a scathing rebuke of Sereno.
De Castro, Jardeleza, Tijam and Brion have confirmed their attendance at today's resumption of hearing, where Umali and the panel members are trying to determine if there is probable cause to make Sereno face an impeachment trial at the Senate.
The high tribunal is composed of 15 associate justices where they are all co-equals.
"Barring unforeseen circumstances, we look forward to hearing their testimonies. We hope that necessary clearances are given to them by the Supreme Court to face and testify before my panel," Umali said.
The latest addition to the justices – who, by tradition are usually protective of their colleague and fellow impeachable official – is Del Castillo, whose emissary informed the secretariat of the House committee on justice about his willingness to testify.
"I have no personal knowledge about his intention to testify, but his willingness to face us was relayed to my committee secretariat," Umali said, noting that Del Castillo's testimony may be accommodated when Congress resumes session in January next year.
"Associate Justice Del Castillo may testify on the circumstances behind the Toyota Land Cruiser controversy and other allegations of corruption against the Chief Justice," Umali said, referring to the P8.5-million bulletproof white 2017 Toyota Land Cruiser.
"We can accommodate his (Del Castillo's) testimony by January next year because our hands are full with the scheduled testimonies of other justices," Umali said.
On the other hand, a laity group expressed its support for Sereno.
The Sangguniang Laiko ng Pilipinas (Laiko), lay arm of the Catholic Bishops' Conference of the Philippines episcopal commission on the laity, believes that Sereno is a "person of integrity."
"Without going into the merits of the impeachment complaint, the Laiko unequivocally expresses its full support for Chief Justice Sereno. Our knowledge of how the Chief Justice conducts herself gives us reason to believe that she is a person of integrity unsullied by any hint of corruption," the group said.
Laiko believes Sereno is worthy of keeping her post, citing her well-written opinions for the high court that they said are "masterful and demonstrate an uncommon probity, impartiality, and intellectual acumen."
The group stressed the SC, under Sereno's watch, has accomplished unprecedented reforms in the judiciary, particularly on transparency and accountability of court officials.
Lawyer Lorenzo Gadon had accused Sereno of culpable violation of the 1987 Constitution, graft and corruption and betrayal of public trust, which included the purchase of the pricey sport utility vehicle. – With Edu Punay