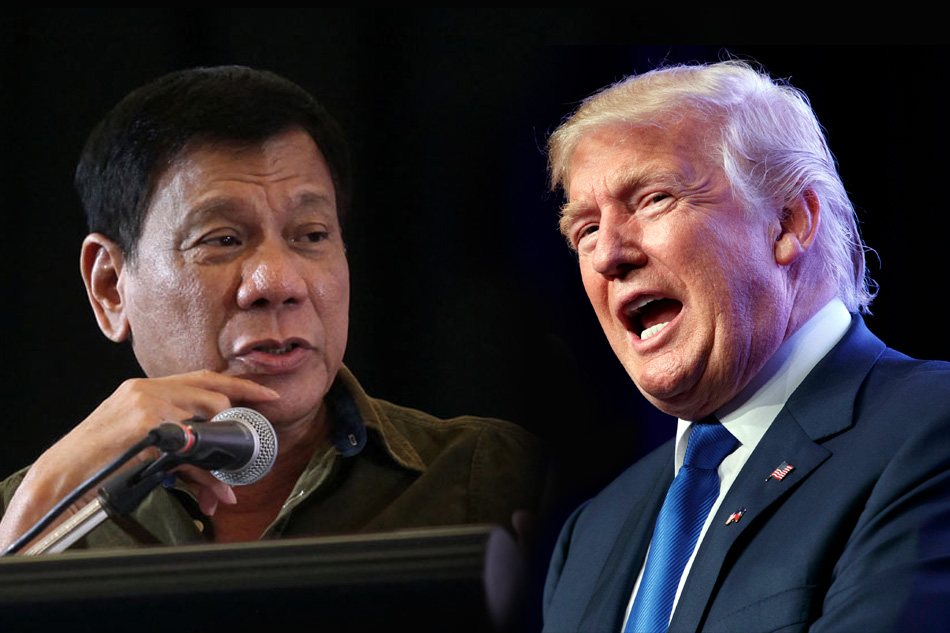 Philippine President Rodrigo Duterte assured United States President-elect Donald Trump of warm ties with its long-time ally. AP
Duterte ask US Congress to allow return of Balangiga bells
(philstar.com) - September 29, 2017 - 4:17am
MANILA, Philippines — President Rodrigo Duterte on Thursday appealed to US Congress to allow US President Donald Trump to give back the Balangiga Bells in the Philippines.
"Sabi ko, but one day, isali ko ito sa message ko to the nation and I will demand for its return. The Americans says that they are processing it," Duterte said in his speech during the 116th commemoration of Balangiga Encounter Day in Eastern Samar.
"So I hope that Congress of America will give President Trump the authority to return the bells to us," he added.
"We are not angry at you. We are just saying that those bells would touch in the core of our existence as a Filipino," Duterte, who demanded the return of the bells at the State of the Nation Address in July, said.
Since the 1950s, the Philippines has been unable to make any headway on the issue of the bells in on-and-off negotiations with the US. Official negotiations were done in 1997-1998, initiated by President Fidel Ramos.
In 2005, the bishop of Borongan, Samar, Bishop Leonardo Medroso and Balangiga parish priest Saturnino Obzunar wrote an open letter to then US President George W. Bush, the US Congress and the Helsinki Commission, requesting the return of the bells.
The US earlier vowed to resolve the issue of the Balangiga bells after Duterte, in his second State of the Nation Address, demanded that the US government return them.
The bells were taken by American troops in 1901 as spoils of war. In his speech, Duterte mentioned the massacre in Balangiga, Samar wherein 48 American soldiers were killed by Filipino guerillas.
He noted the American officials retaliated by ordering the killing of all Filipino males who could bear arms.
US troops were also instructed to make the interior of Samar a "howling wilderness." The Americans, Duterte said, seized three church bells as war booty.
Ties between Manila and Washington soured during the Obama administration, which vehemently condemned Duterte's brutal war on drugs.
But the two countries' relations improved after Trump, whom critics accused of endorsing Manila's controversial anti-drug campaign, praised Duterte for doing a "great" job in fighting illegal drugs.
In the same occasion on Thursday, Duterte said he is now adopting a friendlier stance towards Washington as he acknowledged that the superpower has been helpful to the Philippines.