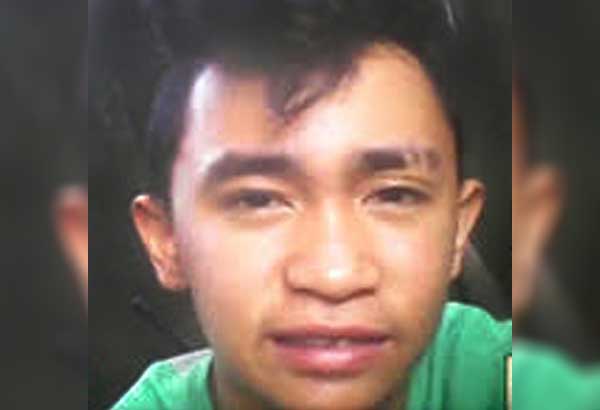 San Jose del Monte City police chief Supt. Fitz Macariola did not identify the person of interest and clarified that the person is not yet considered a suspect. File
Person of interest in teen's killing held
MANILA, Philippines — There is now a person of interest in connection with the death of 16-year-old Michael Remecio whose remains were recovered in San Jose del Monte City in Bulacan.
San Jose del Monte City police chief Supt. Fitz Macariola did not identify the person of interest and clarified that the person is not yet considered a suspect.
The decomposing remains of Remecio, of Barangay 176 in Caloocan City, was found last Sept. 13 with his hands tied with a cord and placed inside a sack thrown in a creek in San Jose del Monte, said Macariola.
He said the face of the victim was no longer recognizable due to the advance state of decomposition.
The victim's parents were able to identify the body through a scar on his back and the clothes he was wearing.
Macariola said the body of the victim was released to his parents on Friday.
On the other hand, Chief Supt. Amador Corpus, Central Luzon police director, said DNA samples were submitted to the crime laboratory for examination.
The Public Attorney's Office (PAO) yesterday said the autopsy result of the remains of Remecio is not conclusive as to the cause of death.
San Jose Del Monte chief of police Supt. Fitz Macariola, on the other hand, said the result of the DNA test is yet to be released and cause of death based on the autopsy could not be determined.
The Remecio family would have to wait for the DNA test results to determine if the cadaver was their missing son.
PAO representatives went to the house of the Remecios on Friday and took the cadaver to their main office in Quezon City for further examination.
After more than five hours, PAO forensic experts finished the examination but said it was hard to determine the cause of death due to the advance state of decomposition, but they are inclined to believe the victim was stabbed.
They said the dental examination revealed that the victim could be at least 15-16 years old.
According to the parents, their son had undergone appendectomy and suffered a broken arm several years ago.
Macariola said he expects no discrepancy in the police and PAO's findings. – With Rey Galupo