Torture by military, police remains routine, says rights group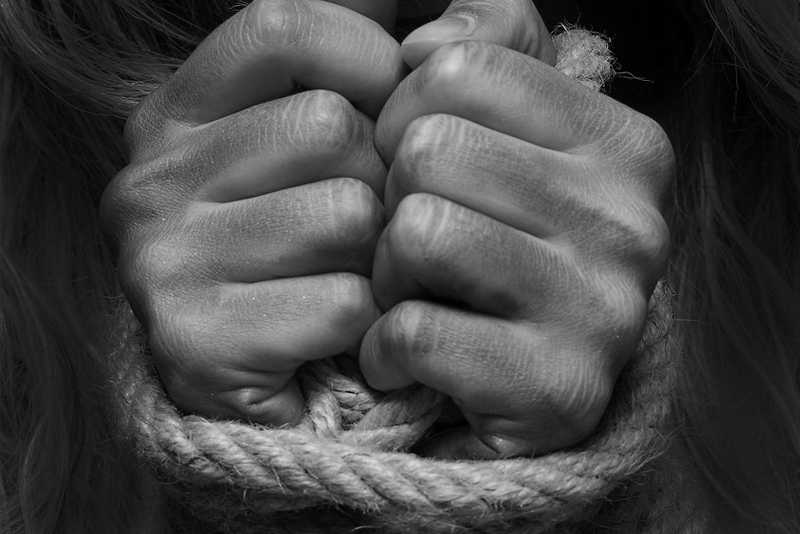 BAGUIO CITY, Philippines (Updated 5:44 p.m) — Torture remains a means by government security forces to extract information from suspects, human rights group Karapatan said on the eve of Monday's International Day in Support of Victims of Torture.
This is despite the Philippines being a signatory to the UN Convention Against Torture and Other Cruel, Inhuman or Degrading Treatment or Punishment.
Republic Act 9745, moreover, prohibiting torture was enacted in 2009.
"The use of torture remains routine for state security forces," Cristina Palabay, secretary general of left-leaning Karapatan, said. "Political prisoners have been subjected to such cruel, inhuman and degrading acts, done by the police or the military for purposes of humiliating them and breaking their spirit."
Palabay said that despite time-held principles that government instruments supposedly have the primary mandate to uphold, protect and promote human "(they) are those who readily commit these violations."
Worse, Palabya said, perpetrators (of torture) have successfully evaded prosecution.
"This day is a reminder of how far the Philippines is from being a torture-free country where perpetrators are punished and people's rights are truly respected and upheld," she added, referring to the Day in Support of Victims of Torture.
Recent cases
Palabay cited recent cases of Ferdinand Castillo, a peace consultant linked to the communist New People's Army, and Rommel Tucay, a peasant leader identified with the left, who were arrested and allegedly tortured under the Duterte administration.
Castillo, said Palabay, was arrested by police, Criminal Investigation and Detection Group (CIDG), and agents of the Intelligence Service of the Armed Forces of the Philippines on Feb. 12, 2017.
He was allegedly shoved inside a vehicle, his eyes blindfolded, his mouth covered and was tater strangled, according to the human rights group.
"He was kept blindfolded for around four hours and was subsequently interrogated, with his captors explicitly saying he has no rights and is in no position to demand for a legal counsel or any of the rights that should be accorded to detained persons," Palabay indicated. "During the supposed interrogation, his life and that of his family [were] also threatened," the Karapatan official said.
Rommel Tucay, meanwhile, was arrested by elements of the Philippine Army's 73rd Infantry Brigade and the 56th IBPA on March 22, 2017.
Tucay was then allegedly tied and repeatedly beaten and kicked. He was later blindfolded using a towel and a masking tape before he was helplessly dragged toward a vehicle, Palabay said, citing the group's documentation.
Inside the vehicle, the peasant organizer was psychologically tortured, the group claimed, with his captors threatening him that they were by a river where his body would be disposed.
Tucay was allegedly taken to the Provincial Public Safety Company compound in Cabanatuan City where he underwent further interrogation. Later, he was charged with "trumped-up" cases of Illegal Possession of Firearms and Explosives.
Culture of impunity
Palabay lamented there has only been one recorded conviction under the Anti-Torture Act of 2009. "The need for these safeguards is indicative of the abhorrent practices that security forces engage in. Such measures attempt to prevent the proliferation of inhuman and degrading treatment, yet there has been a constant gap between the law and its implementation," she added.
Karapatan has documented as of May 31, 2017, 52 incidents of torture under the current administration, while in the six years of the Aquino regime, there were 248 cases of torture reported to Karapatan.
Besides the torture cases the human rights worker cited, Amnesty International has also documented a roulette used for torture, which it dubbed the "wheel of torture," in 2015.
ALSO READ: EU to Philippines: Stop 'wheel of torture,' cruel tactics
The international rights organization described the culture of impunity in the Philippines as pervasive, allowing authorities carrying out torture to go unchecked.