Duterte may reverse decision to reject EU aid, Pernia says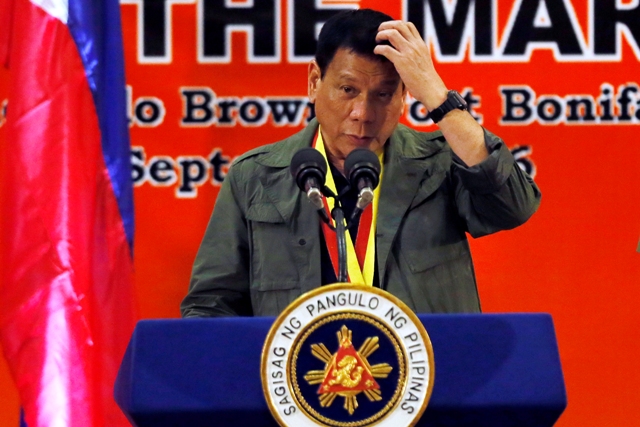 MANILA, Philippines — The Philippines' rejection of the European Union aid is "not a policy" and President Rodrigo Duterte could "take it back," Socioeconomic Planning Secretary Ernesto Pernia said.
"On face value, it appears to be not a good move... but I don't think it's not going to remain as such (in place)," Pernia said on Thursday.
He said the government relayed its intention to reject EU aid before officials went to Geneva to explain the country's human rights situation.
The aid rejection, which covers the governing bloc and not what member countries may send, will result in more than P70 billion in assistance being removed, affecting mostly Mindanao development.
The EU had been critical of the Duterte administration's drug war, which had been criticized for alleged human rights violations.
The 28-member bloc went as far as threatening to remove preferential treatment to Philippine exports to EU countries.
But for Pernia, Duterte, who is known to flip-flop on his statements, may "take back" his statement soon as this could only be driven by "reaction."
"You know, he even appointed (former Sen. Edgardo) Angara as envoy to EU. So I think that's his way to reach out," he said.
Just as Duterte could change his mind, Pernia also said investors may be able to see through the statement.
"The shock effect tends to dissipate over time when they were able to see that the President's statement is," he said.