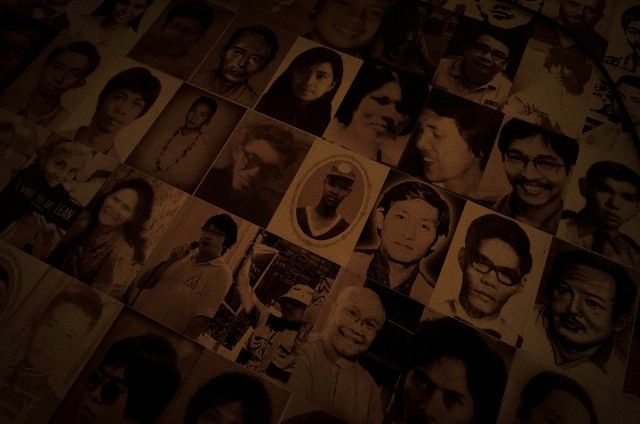 Photo shows victims of martial law.
People Power Commission/Released
Poll: 74% of Filipinos oppose imposition of Martial Law
MANILA, Philippines — About seven in 10 Filipinos oppose the imposition of Martial Law to solve various problems being faced by the country, according to a Pulse Asia survey.
The survey conducted from December 6 to 11 showed that 74 percent of Filipinos disagree with the view that imposing Martial Law is necessary to solve the crises of the nation.
This opinion is shared in all geographic areas, socioeconomic classes, age groupings and among both men and women.
"Figures recorded across geographic areas, socio-economic classes, genders, and age groupings do not differ significantly from those registered at the national level," Pulse Asia said.
Meanwhile, 12 percent of Filipinos agree with the idea of martial rule while 14 percent are undecided.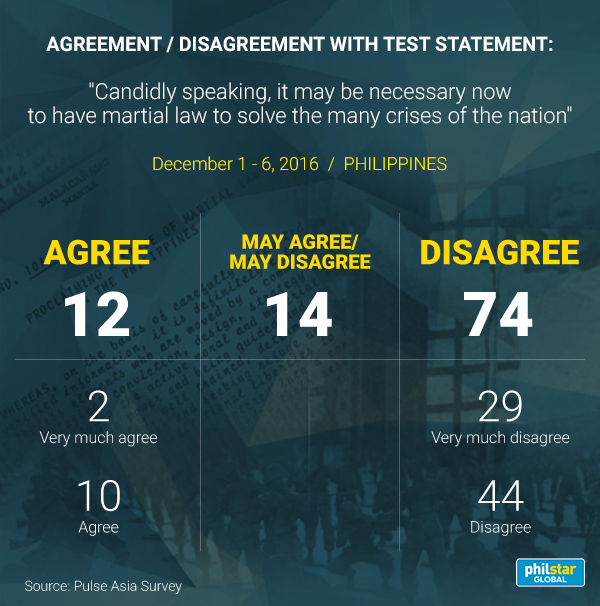 The strongest opposition against Martial Law was observed from Metro Manila with 81 percent, followed by Mindanao and Luzon with 75 percent and 74 percent. Only 65 percent of Visayans expressed their disagreement against martial rule.
Disagreement against martial rule was also recorded among all socioeconomic classes with 75 percent in Class ABC, 76 percent in Class D and 67 percent in Class E.
Virtually the same percentage of Filipino men wit 73 percent and women with 74 percent disagree with the need to have martial rule in the country today.
The survey was conducted among 1,200 representative adults 18 years old and above with a ± 3 percent margin of error at the 95 percent confidence level.