Peso bills with Rody signatures out
December 21, 2016 | 12:00am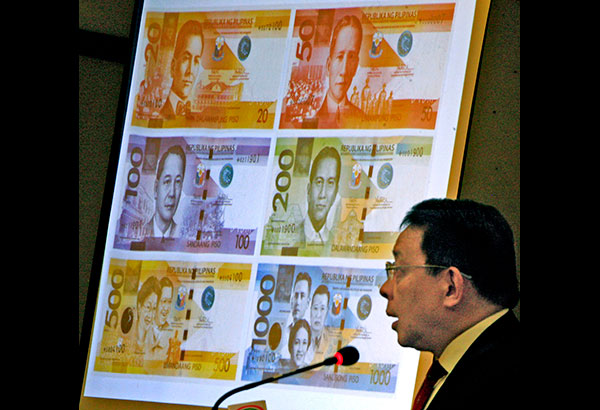 MANILA, Philippines – The Bangko Sentral ng Pilipinas (BSP) released yesterday the first batch of banknotes bearing the signature of President Duterte worth P8.75 billion.
BSP Deputy Governor Diwa Guinigundo said the 27 million pieces of P20, P50, P100, P200, P500 and P1,000 new generation currency (NGC) bills were released to banks in the National Capital Region and areas outside NCR.
"The design, the size, the dimension, the security features – they are all the same except the signatory…President Rodrigo Roa Duterte," Guinigundo said.
BSP Governor Amando Tetangco Jr. also remains a signatory to the banknotes, being the incumbent head of the country's central bank, he added.
"We have already started shipping boxes to areas outside NCR. In the next few days there will be subsequent shipments of the Duterte-signed banknotes to the regions, to the provinces," he added.