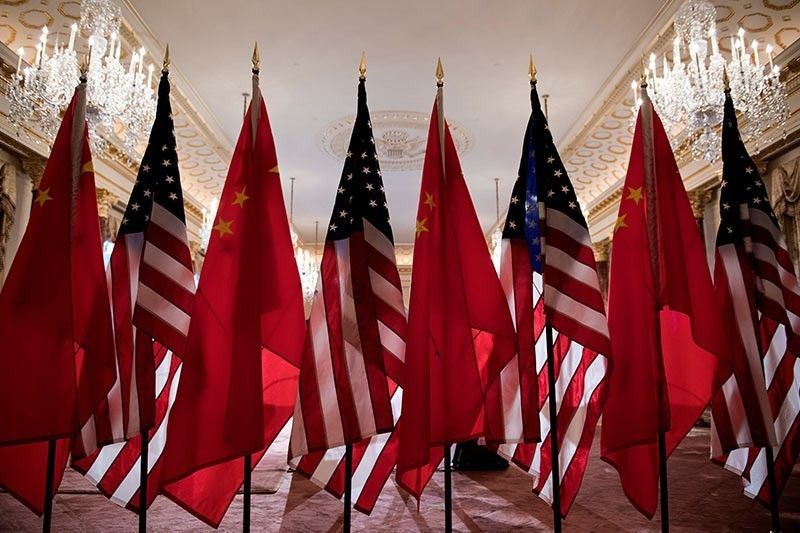 LATEST UPDATE: November 17, 2020 - 8:23am
LOCATION:
CHINA
UNITED STATES
+ Follow Story
November 17, 2020
Chinese telecom giant Huawei announced Tuesday it has sold its Honor budget phone line to a domestic consortium, a move it said was necessary to keep the brand alive amid "tremendous" supply chain pressures caused by US sanctions.
Honor has been purchased by a group of 40 companies comprised of agents, distributors and other businesses dependent on the brand's survival, Huawei and the consortium said in separate statements. — AFP
November 13, 2020
US President Donald Trump signed an order Thursday that will ban Americans from investing in Chinese firms that could help Beijing's military and security apparatus.
The executive order said the Chinese government obliges private firms to support these activities and through capital markets "exploits United States investors to finance the development and modernization of its military."
The ban takes effect January 11, just days before Trump's presidency ends, and is the latest move in increasingly tense US relations with the Asian power.
Investors have until November 11, 2021 to divest any holdings in the banned companies, according to the order. — AFP
November 10, 2020
The United States has imposed sanctions on four more officials accused of curbing freedoms in Hong Kong, vowing accountability over China's clampdown in the city.
Edwina Lau, head of the National Security Division of the Hong Kong Police Force, was among the officials who will be barred from traveling to the United States and whose US-based assets, if any, will be frozen.
"These actions underscore US resolve to hold accountable key figures that are actively eviscerating the freedoms of the people of Hong Kong and undermining Hong Kong's autonomy," Secretary of State Mike Pompeo said in a statement Monday.
Other officials hit by the latest sanctions include Li Jiangzhou, deputy director of a Hong Kong office for "safeguarding national security."
The United States has already imposed similar sanctions on Hong Kong's top leader, Carrie Lam, who is an ally of Beijing.
Lam has tried to downplay the impact but acknowledged that she had trouble with a credit card after the sanctions. — AFP
October 23, 2020
Chinese President Xi Jinping on Friday warned of China's military resolve to defeat "invaders", speaking on a 70th anniversary for the Korean War, the only time Chinese forces have fought the United States.
In a long speech, heavy on patriotism and flecked by anecdotes of heroism by Chinese forces, Xi said victory in the 1950-53 conflict was a reminder that his nation stood ready to fight anyone "creating trouble... on China's doorstep".
Beijing frequently uses war anniversaries to fire thinly covered warnings to the US of the military strength of the "new China".
The Korean War is a key foundation story for the ruling Communist Party.
Friday's anniversary comes as the party is called out by US President Donald Trump, in a bitter row spanning trade, tech, human rights and the status of Taiwan, which China says is an inviolable part of the mainland. — AFP
October 15, 2020
A US warship sailed through the Taiwan Strait in what the American military described as a "routine" passage Wednesday, but enraging China, which claims sovereignty over the island and surrounding seas.
Ties between Beijing and Washington have deteriorated in recent months, over issues including trade and Hong Kong, with the self-ruled island of Taiwan a long-running source of tension.
The guided-missile destroyer USS Barry passed through the Strait on October 14, according to a statement by the US Pacific Fleet.
"The ship's transit through the Taiwan Strait demonstrates the US commitment to a free and open Indo-Pacific," the statement says. —
September 28, 2020
Europe and the United States need to face up to a "new Cold War with China" together, regardless of who wins the White House in November, Germany's point man on transatlantic ties told AFP.
With just five weeks to go until the US election, the German government's coordinator for relations with the United States and Canada, Peter Beyer, insisted there were more shared interests than differences.
"Europe has got to stand shoulder-to-shoulder with the US to face the huge challenge of China," he said.
"The new Cold War between the United States and China has already begun and will shape this century." — AFP
September 22, 2020
US President Donald Trump tells the UN General Assembly on Tuesday that China must be held accountable by the world for its actions over the COVID-19 pandemic.
In a recorded message played to the annual meeting of the UN, Trump accused Beijing of allowing the coronavirus to "leave China and infect the world."
"The United Nations must hold China accountable for their actions," he said. — AFP
September 19, 2020
China says it had officially implemented a mechanism enabling it to restrict foreign entities, a much-anticipated move seen as retaliation to US penalties against Chinese companies such as telecom giant Huawei.
An announcement by the Ministry of Commerce did not mention any specific foreign entities, but broadly spelled out the factors that could trigger punitive measures, which may include fines, restriction of business activities and investment in China, and the entry of personnel or equipment into the country.
The launch of China's "unreliable entities list" ups the ante in the escalating commercial fight with the Trump administration, which has used its own "entity list" to bar Huawei from the US market on national security grounds. — AFP
September 14, 2020
The US ambassador to China, Terry Branstad, is stepping down, Secretary of State Mike Pompeo announced Monday.
Thanking Branstad for his service, Pompeo said in a tweet that he had "contributed to rebalancing U.S.-China relations so that it (sic) is results-oriented, reciprocal, and fair."
The former two-term Iowa governor, 73, had been in the post since May 2017, representing Washington in Beijing during a period of strained ties with China, marked by tensions over trade, regional territorial claims, the coronavirus pandemic, and unrest in Hong Kong.
The reasons for the ambassador's departure were not immediately clear. — AFP
September 10, 2020
The United States has revoked visas of more than 1,000 Chinese students and researchers under an order by President Donald Trump that accused some of them of espionage, the State Department said Wednesday.
Trump, in a May 29 proclamation as tensions rose with Beijing on multiple fronts, declared that some Chinese nationals officially in the United States for study have stolen intellectual property and helped modernize China's military.
The State Department, offering its first figures on the effects of Trump's order, said that more than 1,000 visas have been revoked since it began implementing the proclamation on June 1. -- AFP
August 27, 2020
Beijing on Thursday slammed Washington's "tyrannical logic" over the latest US sanctions targeting Chinese expansionism in the South China Sea, worsening tensions between the two superpowers.
In recent years, China has aggressively pursued its territorial claims in the South China Sea, building small shoals and reefs into military bases with airstrips and port facilities.
Both the US and Chinese militaries have recently ramped up their actions in the region, raising tensions between the two.
The US on Wednesday announced sanctions on two dozen Chinese companies and associated unnamed officials for taking part in building artificial islands in disputed waters. — AFP
August 18, 2020
TikTok has stepped up its defense against US accusations that the popular video app is a national security threat, denouncing what it called "rumors and misinformation" about its links to the Chinese government.
The video-snippet sharing service launched an online information hub on Monday after President Donald Trump gave its Chinese parent firm a 90-day deadline to divest TikTok before the app is banned in the United States.
A previous executive order, prohibiting US entities from doing business with TikTok, will take effect 45 days after August 6.
On a web page titled "The Last Sunny Corner of the Internet," TikTok maintained it was setting the record straight about the platform.
"TikTok has never provided any US user data to the Chinese government, nor would it do so if asked," the company said in the post. — AFP
August 10, 2020
China on Monday sanctioned 11 Americans, including senators Marco Rubio and Ted Cruz, in retaliation for similar US moves against Chinese officials over Beijing's crackdown in Hong Kong.
"China has decided to impose sanctions on some people that behaved badly on Hong Kong-related issues," foreign ministry spokesman Zhao Lijian said Monday, with Human Rights Watch director Kenneth Roth and National Endowment for Democracy president Carl Gershman also on the list.
Washington had announced on Friday it was freezing the US assets of Hong Kong Chief Executive Carrie Lam and 10 other senior Chinese officials, in the toughest US action on Hong Kong since China imposed a sweeping new security law on the territory. — AFP
July 27, 2020
Chinese authorities took over the United States consulate in Chengdu on Monday, the foreign ministry said, days after Beijing ordered it to close in retaliation for the shuttering of its mission in Houston.
Earlier in the morning state broadcaster CCTV showed footage of the American flag being lowered, after diplomatic tensions soared between the two powers with both alleging the other had endangered national security.
Beijing later confirmed the consulate had closed at 10am (0200 GMT).
"Afterwards, Chinese authorities entered through the front entrance and took it over," the foreign ministry said in a statement. — AFP
July 26, 2020
Workers removed the US insignia from the consulate in the Chinese city of Chengdu on Saturday, one day after Beijing ordered its closure as relations deteriorated in a Cold War-style standoff.
The Chengdu mission was ordered shut in retaliation for the forced closure of Beijing's consulate in Houston, Texas, with both sides alleging the other had endangered national security.
The deadline for the Americans to exit Chengdu remained unclear, but AFP reporters saw a worker on a small crane removing a circular US insignia from the front of the consulate, leaving just a US flag flying. — AFP
July 24, 2020
US Secretary of State Mike Pompeo says that the Chinese consulate in Houston which Washington has ordered shut was a center for espionage and operations to illegally obtain US companies' trade secrets.
"This week we closed down China's consulate in Houston because it was a hub of spying and intellectual property theft," Pompeo says in a California speech on China's threat to the world.
"China ripped off our prized intellectual property and trade secrets costing millions of jobs across America" he says.
July 23, 2020
China launched a rover to Mars on Thursday, a journey coinciding with a similar US mission as the powers take their rivalry into deep space.
The two countries are taking advantage of a period when Earth and Mars are favourably aligned for a short journey, with the US spacecraft due to lift off on July 30.
The Chinese mission is named Tianwen-1 ("Questions to Heaven") — a nod to a classical poem that has verses about the cosmos. — AFP
July 15, 2020
US Secretary of State Mike Pompeo said Wednesday the United States will ban visas to some employees of Chinese telecom giant Huawei, which Washington is seeking to isolate.
"The State Department will impose visa restrictions on certain employees of the Chinese technology companies like Huawei that provide material support to regimes engaging in human rights violations and abuses," Pompeo told a news conference. — AFP
July 8, 2020
US President Donald Trump said he is considering banning the wildly popular video-sharing app TikTok as a way to punish China over the coronavirus pandemic, remarks China described Wednesday as "a malicious smear".
TikTok has been caught up in the escalating disputes between the United States and China, with the Chinese-owned firm accused of acting as a spying tool for Beijing — an allegation it denies.
"It's something we're looking at," Trump said during a TV interview on Tuesday when asked about a possible ban, according to Bloomberg News. — AFP
June 23, 2020
The US military is deploying "unprecedented" numbers to the Asia-Pacific region, raising the risk of an incident with China's navy, a senior Chinese official says Tuesday.
Tensions between the two superpowers have soared on multiple fronts since US President Donald Trump took office in 2017, with both countries flexing their diplomatic and military muscle.
The United States' regular "freedom of navigation" operations in the South China Sea — where China and neighbouring countries have competing claims — angers Beijing, and China's navy usually warns off the US ships.
For its part, Beijing has infuriated other nations by building artificial islands with military installations in parts of the sea. — AFP
June 22, 2020
China will join a global pact to regulate arms sales that has been rejected by the United States, with Beijing saying Monday it is committed to efforts to "enhance peace and stability" in the world.
The Communist Party leadership's top legislative body voted Saturday to adopt a decision on joining the UN Arms Trade Treaty that is designed to control the flow of weapons into conflict zones.
It comes after US President Donald Trump announced plans last year to pull the United States out of the agreement — which entered into force in 2014. — AFP
June 18, 2020
The United States presses China over its treatment of Uighur Muslims and Hong Kong as the two powers stood firm in high-level talks in Hawaii on soaring tensions.
Secretary of State Mike Pompeo met over nearly nine hours at a Honolulu military base with senior Chinese official Yang Jiechi, in the two countries' highest-level meeting since the coronavirus pandemic sent tensions skyrocketing, a State Department official says. — AFP
May 31, 2020
For nearly a decade, the UN Security Council has been frequently paralyzed by Russia's obstinacy over the Syrian crisis. Today, however, it is the US-China rivalry that has infected a growing array of issues, according to officials and diplomats.
As recently as 2017, an understanding between Washington and Beijing allowed the United Nations on three occasions — involving separate sets of economic sanctions — to project international unity in the face of the North Korean nuclear threat.
Three years later, the COVID-19 pandemic has seen a ferocious competition erupt between the UN's two main contributors, prompting the organization's chief, Antonio Guterres, to bemoan a "lack of leadership" during the world's worst crisis since 1945. — AFP
May 20, 2020
US President Donald Trump again lashes out at China Wednesday over the coronavirus pandemic, blaming Beijing for "mass Worldwide killing."
The early morning tweet, which also referred to an unidentified "wacko in China," was the latest heated rhetoric from the White House, where Trump is making attacks on Beijing a centerpiece of his November reelection bid.
"It was the 'incompetence of China', and nothing else, that did this mass Worldwide killing," the president tweeted. — AFP
May 16, 2020
Beijing has urged the United States to stop the "unreasonable suppression of Huawei and Chinese enterprises" after Washington announced new export controls to restrict the tech giant's access to semiconductor technology.
The latest restrictions on the world's second-largest smartphone manufacturer, which is at the centre of US spying allegations, are a new escalation in the US-China battle for global technological dominance.
"The Chinese government will firmly uphold Chinese firms' legitimate and legal rights and interests," the Ministry of Foreign Affairs says in a statement Saturday. — AFP
December 31, 2019
Chinese telecommunications giant Huawei says that "survival" was its first priority after announcing 2019 sales were expected to fall short of projections as a result of US sanctions.
Chairman Eric Xu says Huawei -- banned from working with American firms over national security fears -- estimates sales revenue will reach 850 billion yuan for 2019 (US$121 billion) -- up roughly 18 percent from the previous year, but much lower than initially expected.
In January this year, the company forecast sales revenue of US$125 billion.
In a New Year's message addressed to employees, Xu says the US government was in the midst of a "strategic and long-term" campaign against the company that would create a "challenging environment for Huawei to survive and thrive". — AFP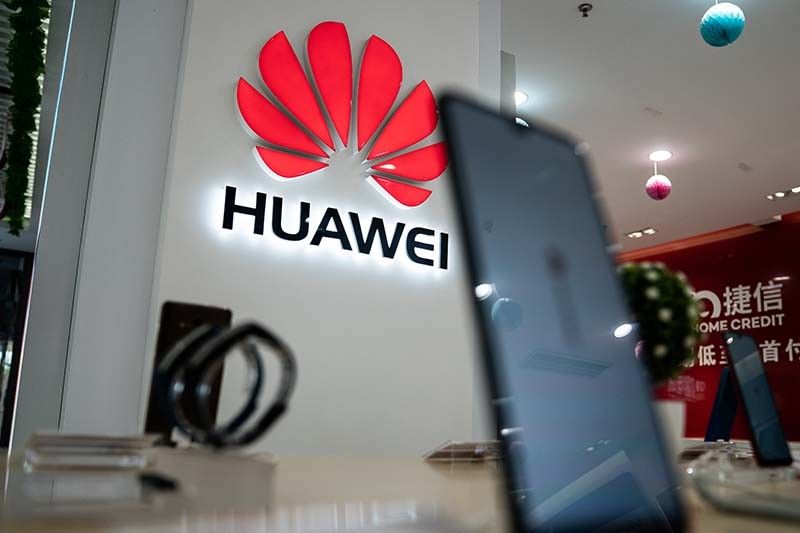 December 13, 2019
China's foreign minister accuses the United States of "seriously" damaging trust between the two countries amid tensions over human rights in Xinjiang and protests in Hong Kong.
The two countries have been locked in a trade dispute for almost two years, while rights issues in China's northwest region of Xinjiang and Hong Kong have further strained diplomatic relations.
The United States has "seriously damaged the foundation of hard-earned trust between China and the US," says Chinese Foreign Minister Wang Yi. — AFP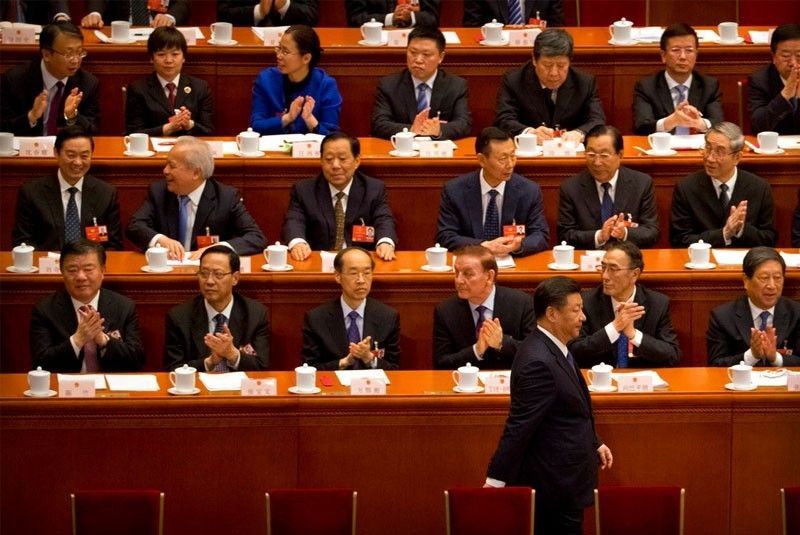 December 13, 2019
The United States is poised to announce a historic trade deal with China, days before new tariffs are due to kick in between the world's two largest economies, easing a commercial dispute that has roiled markets for almost two years.
Reports that Washington and Beijing had struck a bargain at last -- subject to approval by US President Donald Trump -- sent US stocks sailing to their first record closes of December.
"Getting VERY close to a BIG DEAL with China. They want it, and so do we!" Trump tweets in a markedly optimistic tone, although it was unclear if he would officially confirm the agreement. — AFP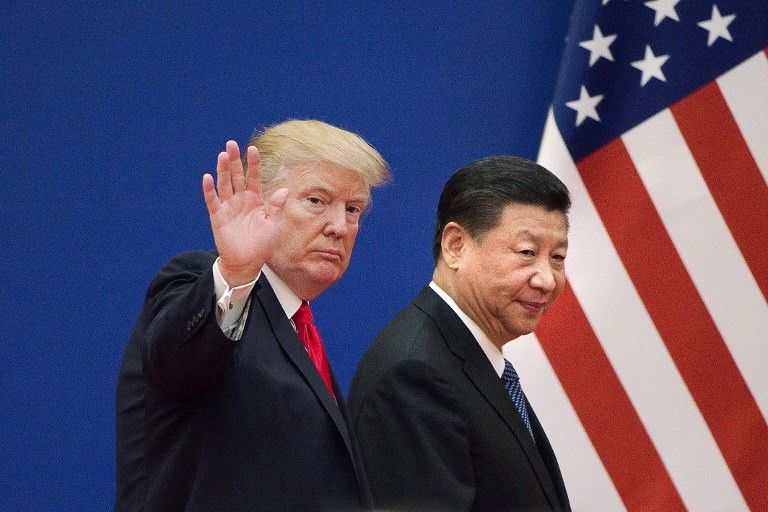 December 6, 2019
China says it had taken "reciprocal" measures against US diplomats in the country, noting they will have to notify the foreign ministry before meeting with local officials.
Foreign ministry spokeswoman Hua Chunying says China had notified the US embassy of the new measures on Wednesday, which she said were a "countermeasure" to Washington's decision in October to restrict Chinese diplomats.
"We once again urge the US side to correct its mistakes and revoke the relevant rules," she tells reporters at a press briefing. — AFP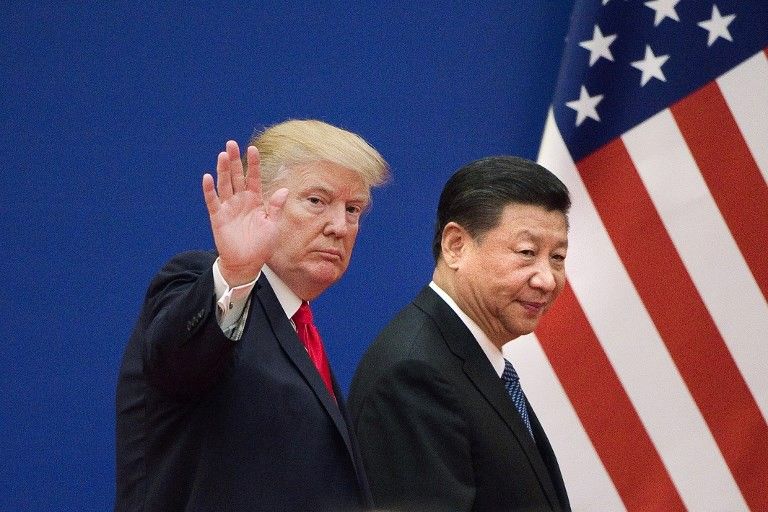 November 9, 2019
A senior Pentagon official says the US would like to strengthen military cooperation with China, including repatriating the remains of American soldiers killed in the country during World War II.
Defense Secretary Mark Esper, who is scheduled to visit Asia next week, will meet with his Chinese counterpart General Wei Fenghe on the sidelines of a meeting in Bangkok, says Randall Schriver, assistant secretary of defense for Indo-Pacific Security Affairs.
"Our preference would be a more cooperative relationship with China," Schriver says.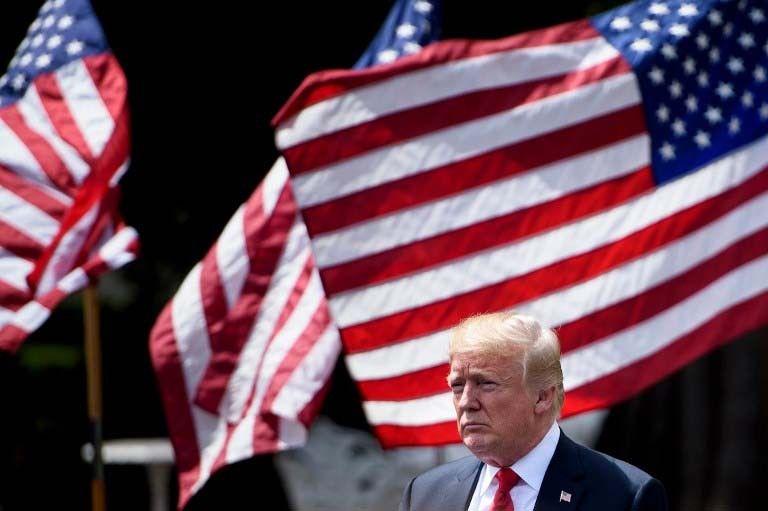 November 3, 2019
China has launched an ambitious effort to challenge the US dominance in blockchain technology, which it could use for everything from issuing digital money, to streamlining a raft of government services and tracking Communist Party loyalty.
The technology received a crucial endorsement from President Xi Jinping last week, a signal that the government sees blockchain as an integral part of the country's plan to become a high-tech superpower.
Beijing is the latest in a handful of countries to have adopted a law strictly governing the encryption of data -- particularly blockchain technology, which allows the storage and direct exchange of data without going through an intermediary. — AFP
October 29, 2019
US regulators propose rules to block telecom carriers from buying from Chinese tech companies Huawei and ZTE, and to remove any of their equipment already in place.
The Federal Communications Commission said the rules -- to be voted on November 19 -- were part of an initiative to "safeguard the nation's communications networks."
The two Chinese firms have been accused of posing a national security threat because of their close ties to the Beijing government. Both have repeatedly denied the allegations. — AFP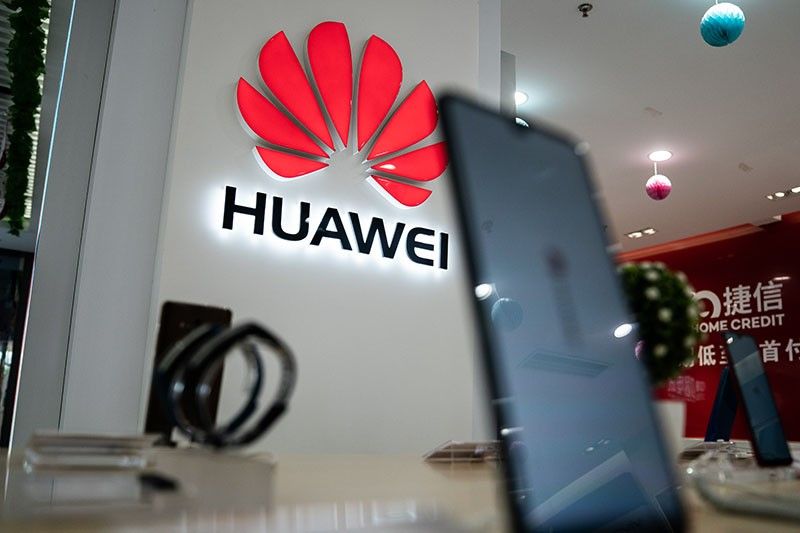 September 21, 2019
President Donald Trump says that only a "complete" deal with China on trade will be acceptable and his tough approach won support from visiting Australian Prime Minister Scott Morrison.
"I'm not looking for a partial deal. I'm looking for a complete deal," Trump tells reporters during a joint news conference with Morrison at the White House.
Trump denies that he was under pressure to resolve the massive trade dispute between the world's two main economic powers, saying "I don't think I need it before the election" in 2020. — AFP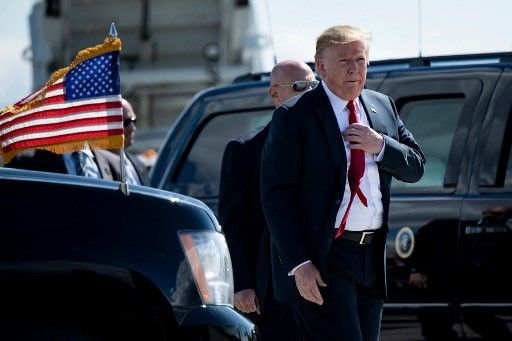 September 12, 2019
US President Donald Trump announces that he agreed to delay an increase in tariffs on $250 billion worth of Chinese goods by two weeks.
Speaking weeks ahead of the resumption of talks aimed at resolving a grinding trade war, Trump says the tariff delay was requested by Beijing.
Top negotiators expect to reconvene in Washington early next month after an acrimonious summer in which trade relations deteriorated sharply and both governments announced waves of new tariffs in a stand-off that is dragging on the global economy. — AFP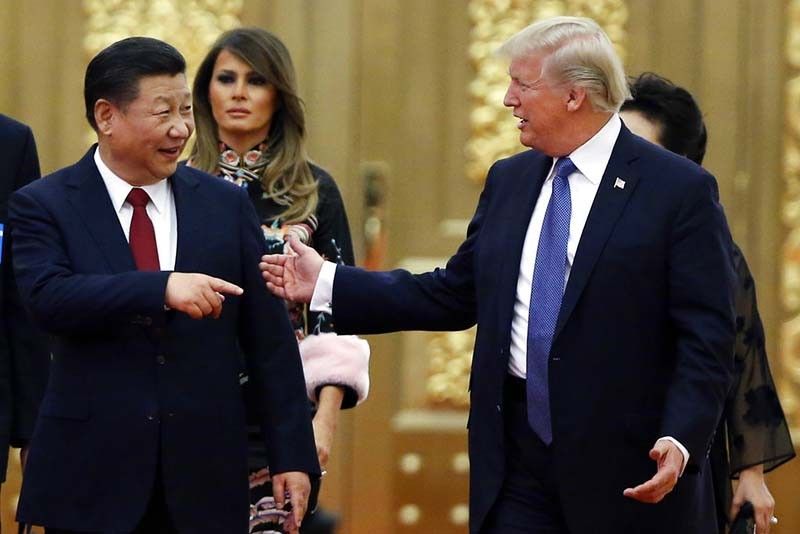 September 3, 2019
Beleaguered Chinese telecom giant Huawei denies accusations reported in the Wall Street Journal that it stole technology from a Portuguese inventor, accusing him of "taking advantage of the current geopolitical situation."
The US Department of Justice is looking into the claim, potentially adding to existing criminal cases against Huawei, the WSJ reported last week.
Huawei -- considered the world leader in superfast 5G equipment and the world's number two smartphone producer -- was in May swept into a deepening trade war between Beijing and Washington, which has seen punitive tariffs slapped on hundreds of billions of dollars of two-way trade. — AFP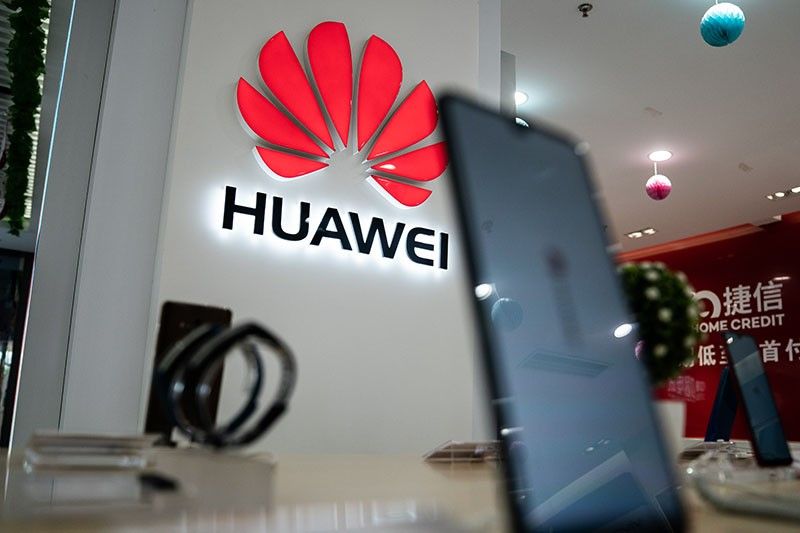 August 21, 2019
China has blasted a planned US arms shipment to self-ruled Taiwan and threatened to sanction US firms involved in the sale of F-16 fighter jets.
"China will take all necessary measures to safeguard our interests including imposing sanctions on the US companies participating in this arms sale to Taiwan," foreign ministry spokesman Geng Shuang tells a news briefing.
The US State Department on Tuesday approved the sale of 66 Lockheed Martin-built fighters, the F-16C/D Block 70, in an $8 billion deal, to Taiwan, which China claims as part of its territory.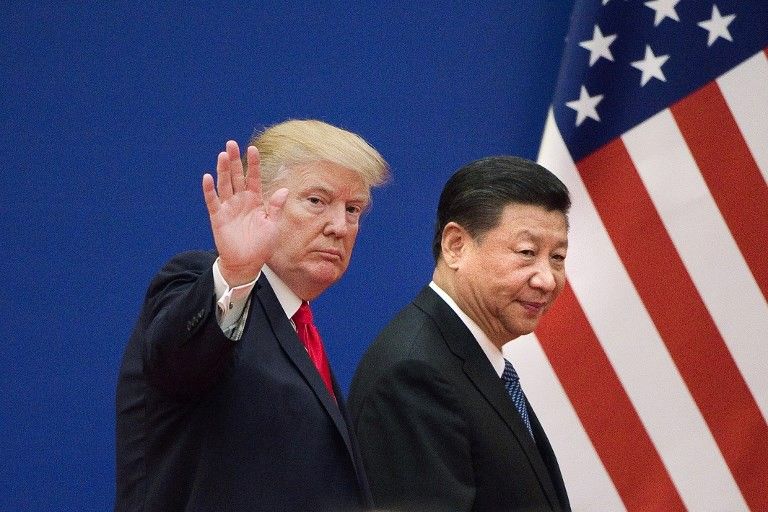 August 16, 2019
President Donald Trump says the planned trade talks with China set for September will go ahead, and the sides continue to negotiate by phone.
"The meeting is still on, as I understand it," Trump tells reporters, less than a week after he said the next round in Washington might be canceled.
"We're having very good talks with China," he says, but warned that if Beijing retaliates against the US, "we have the ultimate form of retaliation." — AFP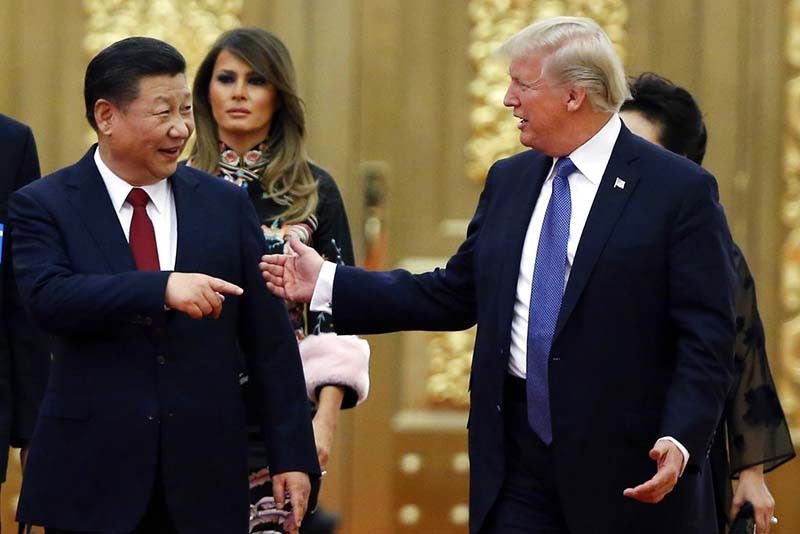 August 9, 2019
President Donald Trump takes a step closer to sparking a currency war in the escalating conflict with China, saying he is not happy with the strong US dollar.
Trump has pursued a policy of maximum pressure, including subjecting all Chinese goods to punitive tariffs as of September 1, and accusing Beijing of manipulating its currency to gain a competitive edge.
In a move that breaks with decades of US policy, Trump seems to call for a weaker dollar to help American companies compete. — AFP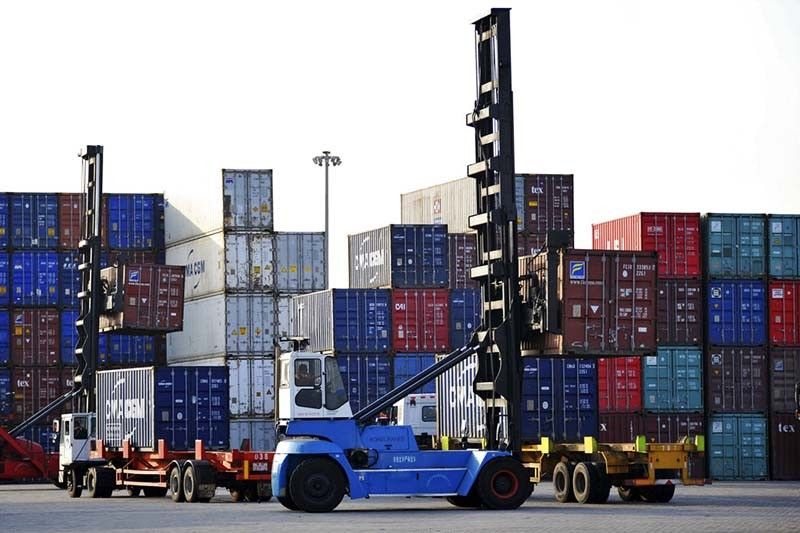 August 3, 2019
President Donald Trump says any new treaty to counter the build-up of nuclear missiles should include China, after the United States withdrew from a Cold War-era pact with Russia.
"We'd certainly want to include China at some point," Trump says.
"That would be a great thing for the world," he adds, hours after his administration formally pulled out of the 1987 Intermediate-Range Nuclear Forces treaty. — AFP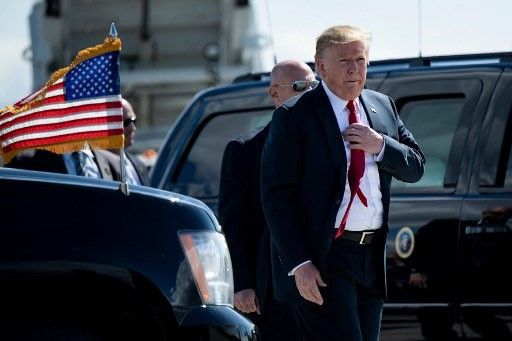 August 1, 2019
China says that it had begun purchasing more US farm goods after the two economic giants restarted thorny trade talks with face-to-face negotiations in Shanghai this week.
Chinese enterprises started approaching US suppliers in mid-July to discuss buying agricultural goods including soybeans, cotton, pork and sorghum, commerce ministry spokesman Gao Feng says at a regular press briefing.
Companies "have already purchased some agricultural products," he adds. — AFP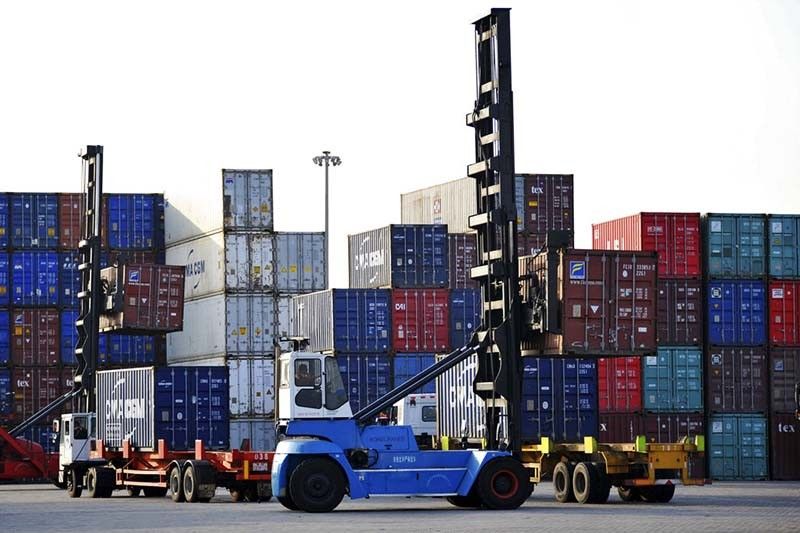 August 1, 2019
US Secretary of State Mike Pompeo insists that Washington was not asking Southeast Asian nations to "choose sides" between his country and rival power China, as he trailed a rebooted security and trade strategy at a Bangkok summit.
The denuclearization of the Korean Peninsula, a bitter trade war between the superpowers and open access to contested seas dominated talks between Pompeo and his Chinese counterpart Wang Yi on the sidelines of a summit of Southeast Asia's top diplomats.
Pompeo is tasked with reassuring Asian allies that the US remains a key player in the region as China builds up its military presence in disputed seas and airspace and cements its economic and political primacy across the region. — AFP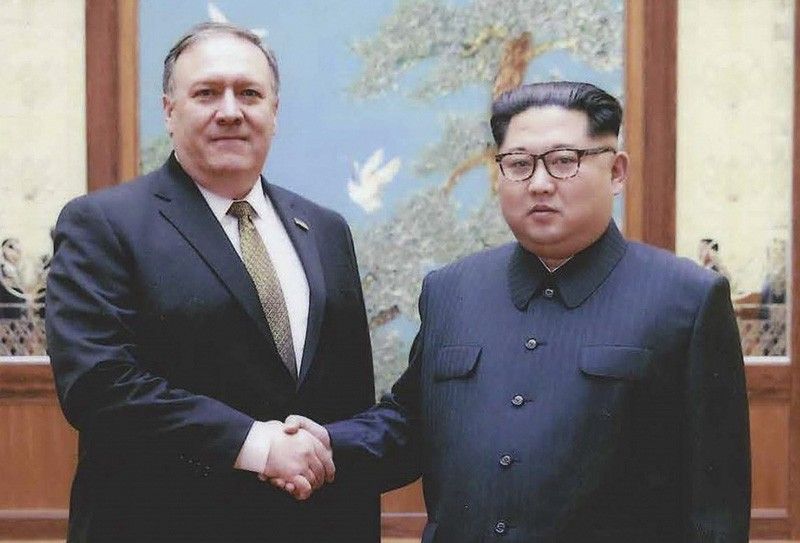 July 30, 2019
US and Chinese negotiators meet in Shanghai to resurrect trade talks between the world's two biggest economies, with both sides downplaying expectations of an imminent deal.
The negotiations in China's financial hub will be the first face-to-face discussions since negotiations collapsed in May, when US President Donald Trump accused China of reneging on its commitments.
Washington and Beijing have so far hit each other with punitive tariffs covering more than $360 billion in two-way trade, in a tense stand-off centred on demands for China to curb the alleged theft of American technology and provide a level playing field to US companies. — AFP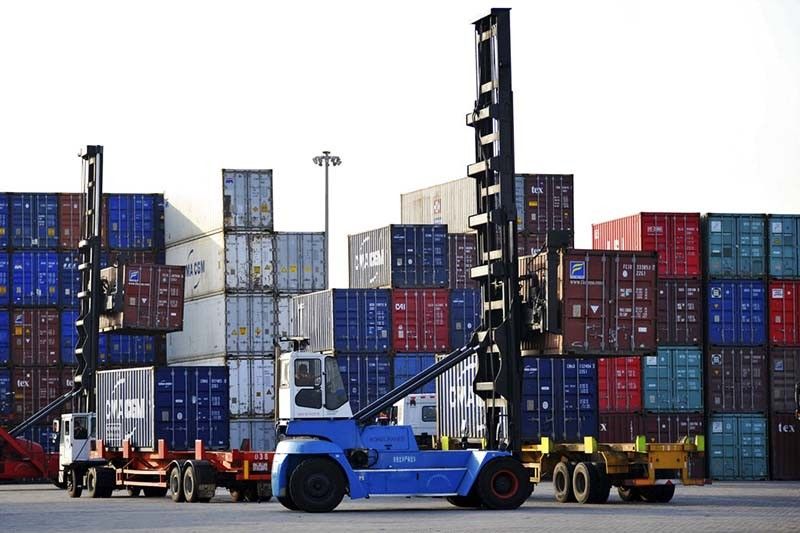 July 27, 2019
President Donald Trump threatens to withdraw recognition of the special "developing nation" status of China and other relatively rich countries at the World Trade Organization unless changes are made to the body's rules.
The salvo fell the week before top US trade officials are due to return to China to rekindle trade talks that acrimoniously collapsed in May.
"The WTO is BROKEN when the world's RICHEST countries claim to be developing countries to avoid WTO rules and get special treatment. NO more!!! Today I directed the U.S. Trade Representative to take action so that countries stop CHEATING the system at the expense of the USA!," Trump says on Twitter.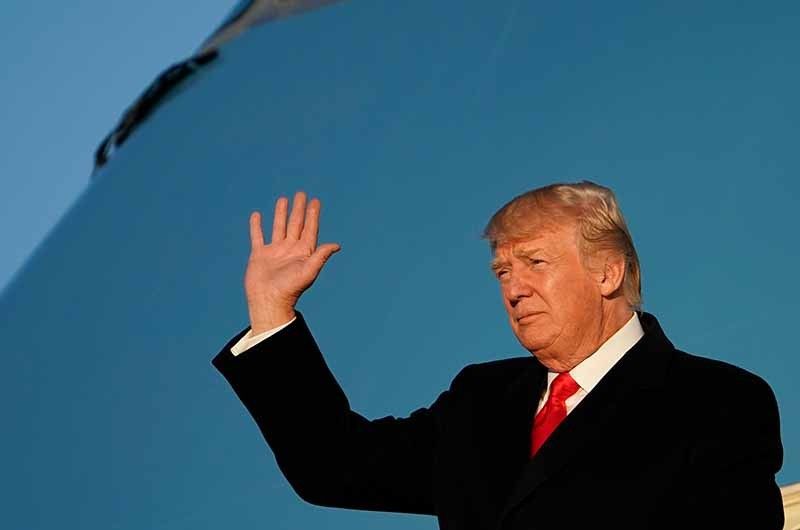 July 27, 2019
President Donald Trump warns Friday that he would snub Apple's requests for tariff exemptions on device components imported from China, as he put pressure on the tech company to shift production to the United States.
"Apple will not be given Tariff wavers, or relief, for Mac Pro parts that are made in China. Make them in the USA, no Tariffs!" Trump says on Twitter.
Later, Trump told reporters that he wanted Apple to make the parts in the United States. — AFP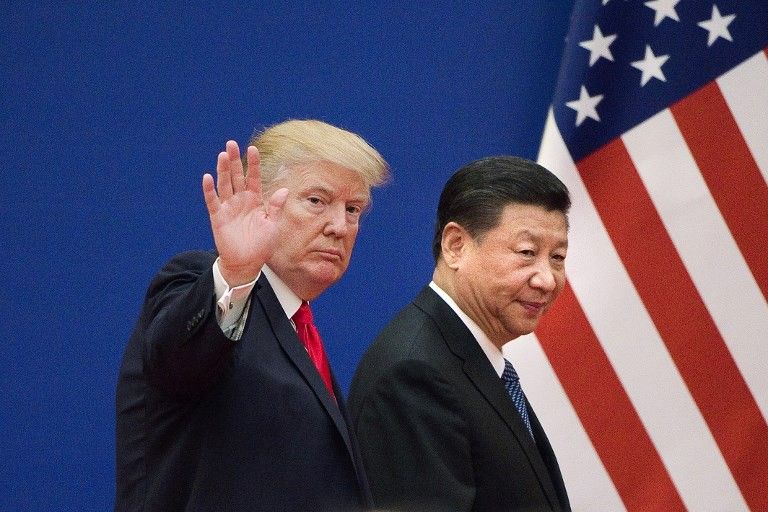 July 26, 2019
State media says China accused FedEx of deliberately "holding up" the delivery of more than 100 Huawei packages after the US firm misrouted some parcels from the telecom giant.
The ongoing tussle between the two firms comes as Beijing and Washington face off in a trade war in which both sides have exchanged steep tariffs on hundreds of billions of exports.
FedEx apologised in May for "misrouting" what it said was a "small number" of Huawei packages.
Huawei said at the time it would review its ties with the package service over the incident. — AFP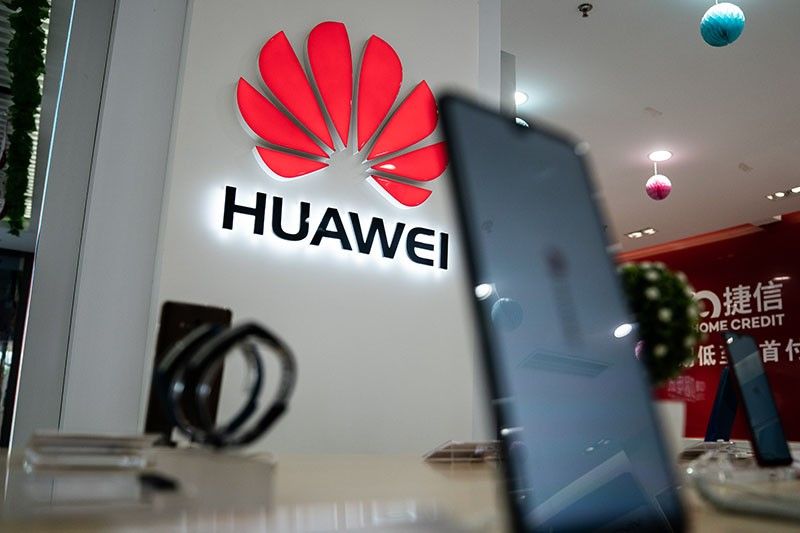 July 23, 2019
Chinese telecom giant Huawei says that more than 600 jobs would be lost at a US unit as a result of "curtailment of business operations" caused by Washington's sanctions on the firm and 68 of its subsidiaries.
The layoffs will come at the Chinese company's US-based research and development arm, Futurewei Technologies, which is incorporated in Texas, an email statement from Huawei says.
Futurewei employs more than 750 people, according to Bloomberg's corporate information database. — AFP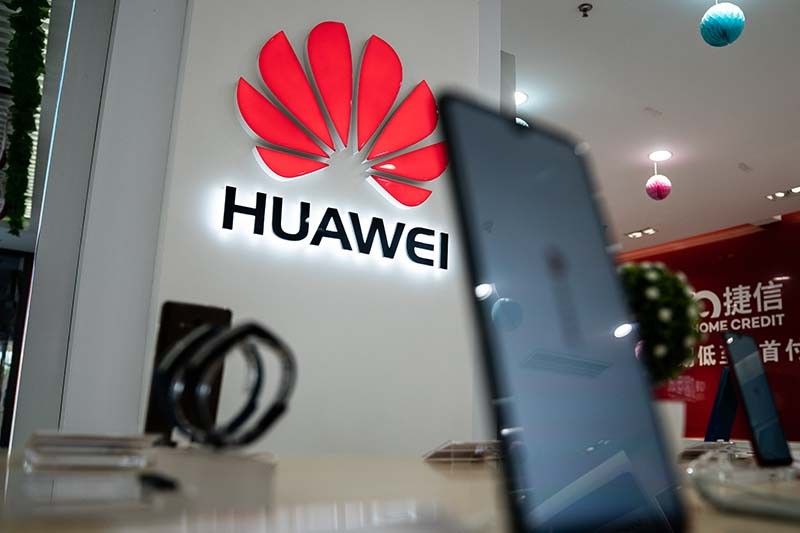 July 13, 2019
China says it would impose sanctions on US companies involved in a potential arms sale worth $2.2 billion to self-ruled Taiwan -- a move that has infuriated Beijing.
"The US arms sale to Taiwan has severely violated the basic norms of international law and international relations," Chinese foreign ministry spokesman Geng Shuang says in an online statement.
"In order to safeguard national interests, China will impose sanctions on US enterprises participating in this sale of weapons to Taiwan," he says. — AFP
July 10, 2019
Top US and Chinese negotiators hold phone talks as the world's top two economies seek to resolve their trade war, more than a week after they declared a truce.
Talks had broken down in May over US accusations that Beijing had reneged on its commitments, and the dispute escalated with the two sides exchanging steep increases in punitive tariffs. — AFP
July 9, 2019
China demands the United States "immediately cancel" a potential sale of $2.2 billion in arms to self-ruled Taiwan, including battle tanks and anti-aircraft missiles, adding fuel to tensions between the two powers.
It would be the first big-ticket US military sale to the democratically-governed island in decades, and comes as ties between Washington and Beijing are already strained by their trade war. — AFP
July 8, 2019
China says "unilateral bullying" by the United States was the cause behind the escalating Iran nuclear crisis, after Tehran announced it was set to breach its uranium enrichment cap.
"The facts show that unilateral bullying has already become a worsening tumour," says Chinese foreign ministry spokesman Geng Shuang at a press briefing in Beijing. — AFP
July 6, 2019
US officials say US and Chinese officials are working to schedule a top-level trade talks by telephone next week but a face-to-face encounter has not been scheduled yet,
Efforts to pencil in a new round of negotiations come a week after President Donald Trump and Chinese counterpart Xi Jinping met in Japan and agreed to restart their stalled negotiations
But Beijing this week showed no sign of softening its position, with the Commerce Ministry announcing Thursday that any resolution would require Washington to lift the steep tariffs it imposed on Chinese imports last year.
"I know they're working on coming up with a date for so-called face-to-face meetings. That will happen," top White House economic advisor Larry Kudlow says.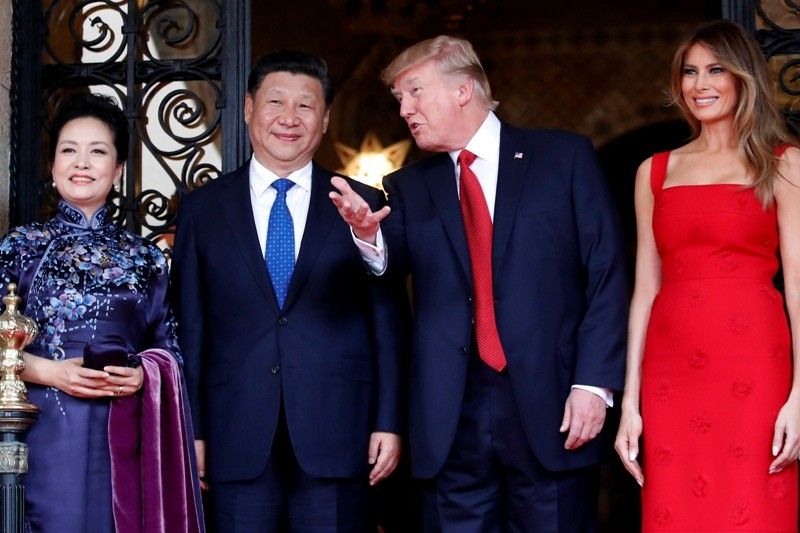 July 4, 2019
The Chinese commerce ministry says the US tariffs against China must be lifted for the two sides to reach a deal to end the trade war.
Trade teams from the world's top two economies "have maintained communication", ministry spokesman Gao Feng says, days after presidents Donald Trump and Xi Jinping announced a truce.
"The United States' unilateral tariff increase on China's exports to the United States is the starting point for the Sino-US economic and trade frictions," Gao says at a weekly press briefing. — AFP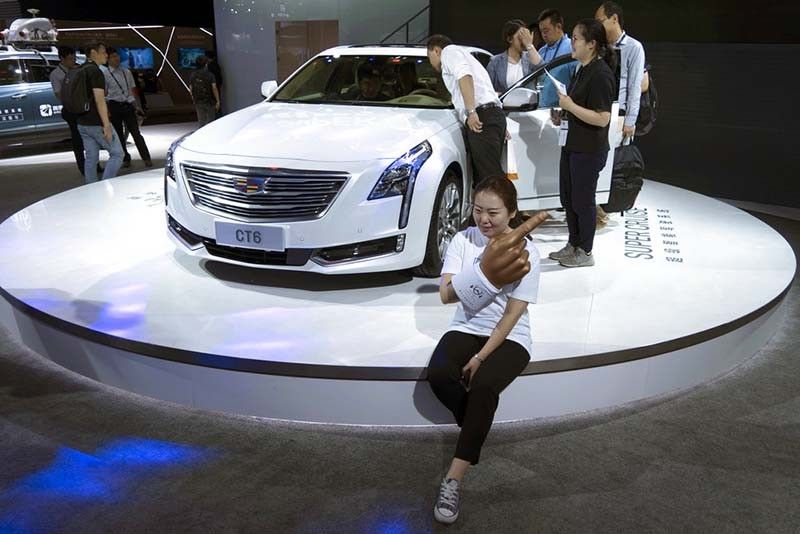 July 3, 2019
China's telecoms giant Huawei remains barred from the development of 5G wireless networks in the United States, a senior White House trade advisor says.
"US policy on Huawei with respect to 5g in this country has not changed," Peter Navarro says.
"All we've done, basically, is to allow the sale of chips to Huawei. These are lower tech items which do not impact national security whatsoever." — AFP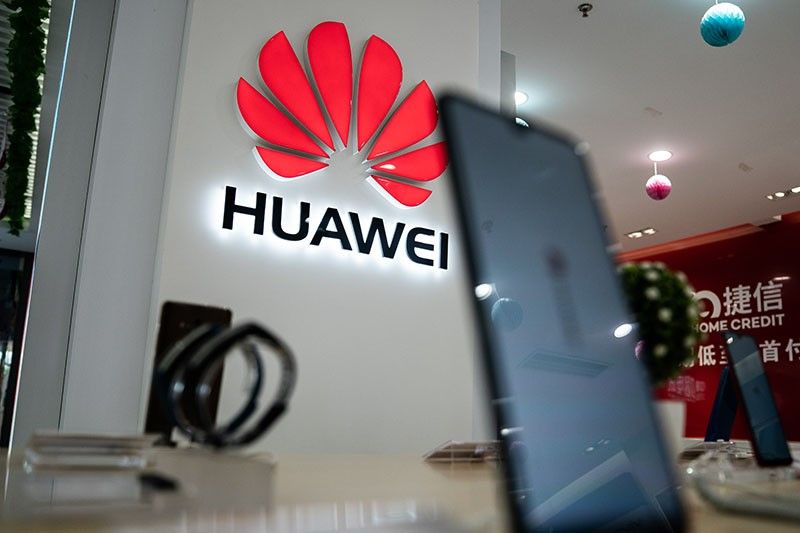 June 29, 2019
US President Donald Trump says he was ready for a "historic" deal with China as he kicked off a hotly awaited meeting with China's Xi Jinping, with the world watching to see if they can strike a deal over their long-running trade war.
After a first day dominated by public shows of bonhomie, all eyes at the G20 turned to a pivotal showdown between the two rivals that has huge implications for the global economy.
The meeting kicked off in a positive tone, with Trump saying: "It would be historic if we could do a fair trade deal... We are totally open to it." — AFP
June 25, 2019
Chinese state media say top Chinese and US trade negotiators have held telephone talks ahead of a crunch meeting between presidents Xi Jinping and Donald Trump at the G20 summit this week.
Vice Premier Liu He -- Xi's pointman in the trade war -- spoke with US Trade Representative Robert Lighthizer and Treasury Secretary Steven Mnuchin on Monday and they "exchanged opinions on economic and trade issues," according to the official Xinhua news agency.
The call took place "at the request of the US side" and the officials agreed to continue to maintain contact, Xinhua says.
Trump's highly anticipated meeting with Xi will take place on Saturday, the second day of the Group of 20 summit in Osaka, Japan, according to a US official. — AFP
June 11, 2019
China on Tuesday did not confirm a planned face-to-face meeting between President Xi Jinping and his American counterpart Donald Trump, after the US leader threatened new tariffs against Beijing amid an escalating trade war.
Trump said a meeting with Xi has been "scheduled" during the G20 summit in Japan later this month, and that he expected the Chinese leader to attend.
"We have noticed that the US has repeatedly publicly expressed its expectation that the Chinese and US heads of state will meet during the G20 summit," foreign ministry spokesman Geng Shuang told a regular briefing.
"If there is any news in this regard, we will release it in due time."
A Trump-Xi meeting would mark a turning point in the bruising trade dispute between the world's two biggest economies, which has spooked markets worldwide and sparked worries about the global economy. — Agence France-Presse
June 10, 2019
Trump says Xi meeting at G20 'scheduled', Agence France-Presse reports
June 6, 2019
China has granted 5G commercial licences to four domestic companies, as it races to be a global leader in advanced wireless networks amid fierce rivalry from the United States.
5G is the next-generation cellular network that offers faster data transfer speed and could enhance technologies such as autonomous driving, remote medical diagnosis and mobile payments.
But Beijing's ambitions have faced a major challenge from Washington, which has blacklisted Chinese tech giant Huawei just as it seeks to provide equipment for 5G networks in several countries.
Since last year, 5G trials have been conducted in Chinese cities ahead of plans to deploy the technology across the country in 2020, and now the government has given the green light. — AFP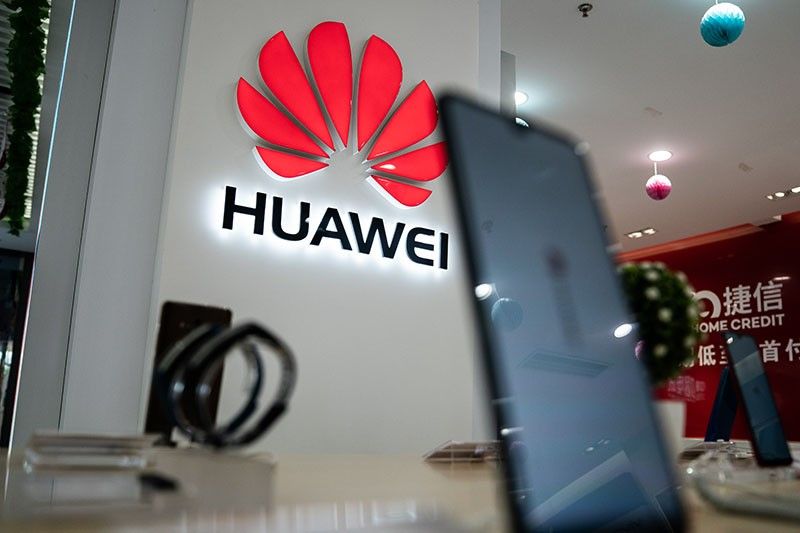 June 4, 2019
China accuses the United States of attacking its system and smearing its policies after Secretary of State Mike Pompeo made comments "out of prejudice and arrogance" about the Tiananmen crackdown.
The furious reaction comes after Pompeo, the day before the 30th anniversary of the June 4, 1989 bloodshed, said Washington had lost hope for human rights progress in China.
A spokesperson for Beijing's embassy in Washington says in a statement that whoever attempts "to patronize and bully the Chinese people... will only end up in the ash heap of history."
June 1, 2019
The US defense chief says telecommunications giant Huawei is "too close" to the Chinese government, making it difficult to trust the company at the heart of an escalating trade war between Washington and Beijing,
Acting Secretary of Defense Patrick Shanahan's comments came amid a wave of controversy over the Chinese firm, which has been hit by allegations of espionage and faces a US ban. — AFP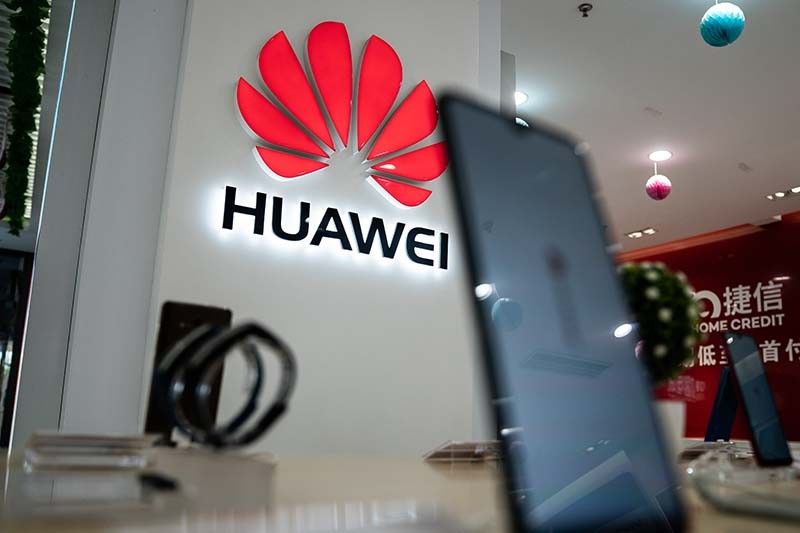 May 30, 2019
China has accused the United States of "naked economic terrorism" as Beijing ramps up the rhetoric in their trade war.
The world's top two economies are at loggerheads as trade talks have apparently stalled, with US President Donald Trump hiking tariffs on $200 billion in Chinese goods earlier this month and blacklisting telecoms giant Huawei. — AFP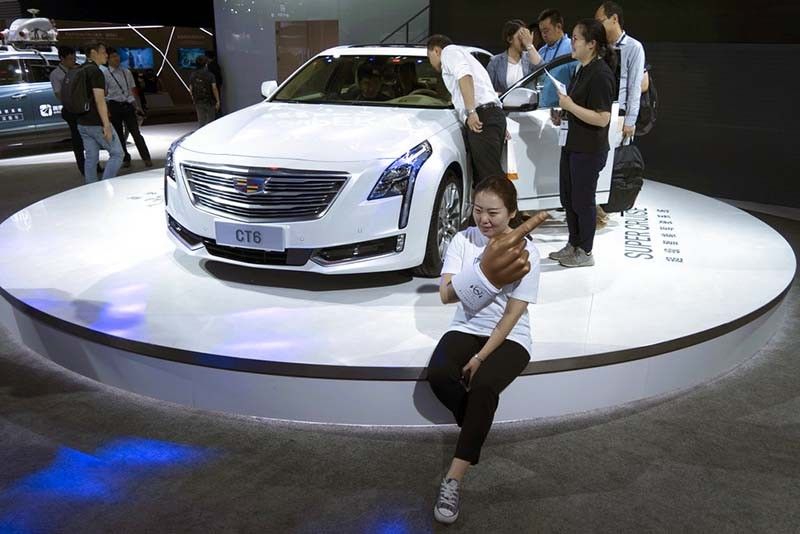 May 23, 2019
China has berated the United States for "bullying" Huawei as Panasonic joined a parade of foreign companies reviewing their ties with the telecom giant after a US ban linked to security concerns.
Beijing also warns that Washington must show "sincerity" for trade talks to resume after President Donald Trump's moves against Huawei stoked tensions between the world's top two economies. — AFP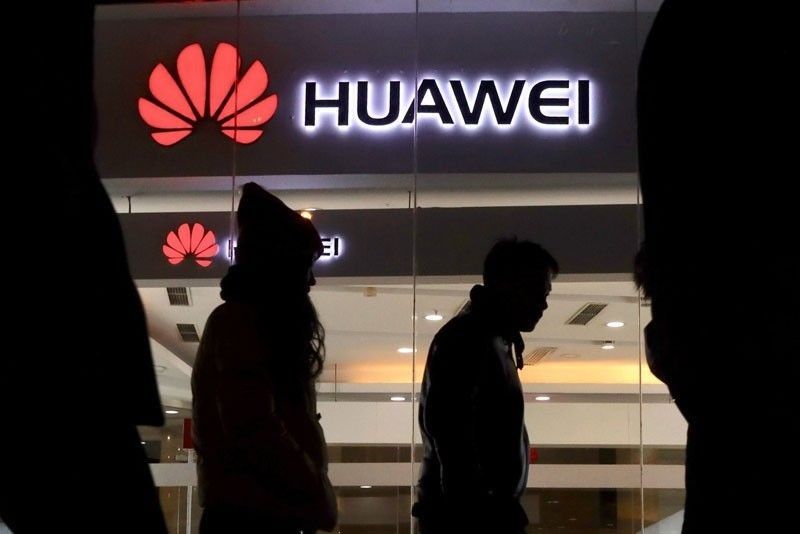 May 23, 2019
China says US must show 'sincerity' for trade talks to continue. — AFP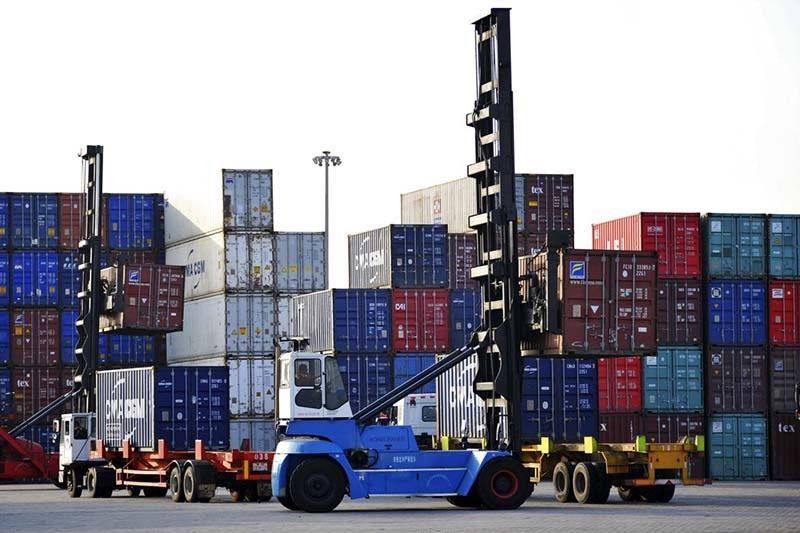 May 22, 2019
A survey shows most US businesses in China are hurting from the tariffs war between the two countries, forcing some companies to relocate abroad or refocus their business.
The recent poll by the American Chamber of Commerce in China and its sister organisation in Shanghai paints a gloomy picture of the business environment for American companies. — AFP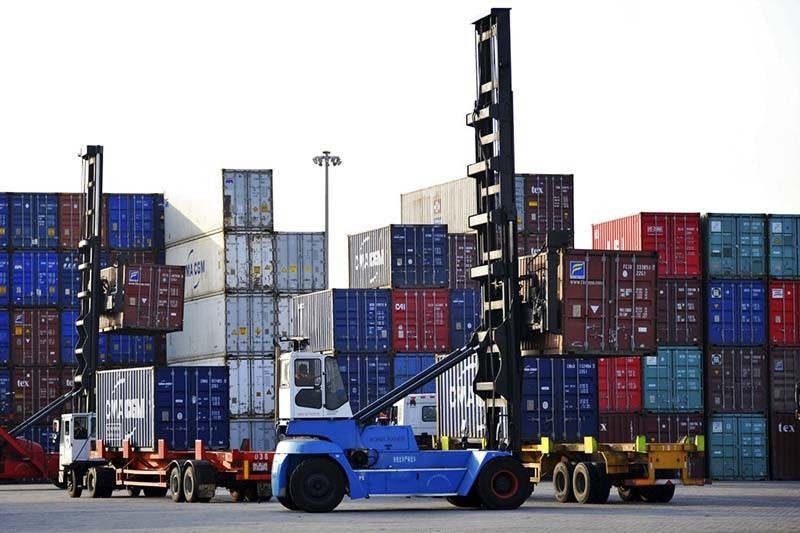 May 21, 2019
Huawei founder Ren Zhengfei says the United States underestimates his company, and that the telecom giant's 5G plans are not affected amid US moves to block its global ambitions.
"The current practice of US politicians underestimates our strength," Ren says in an interview with Chinese state media, adding that the company has a stockpile of chips and "can't be isolated" from the world.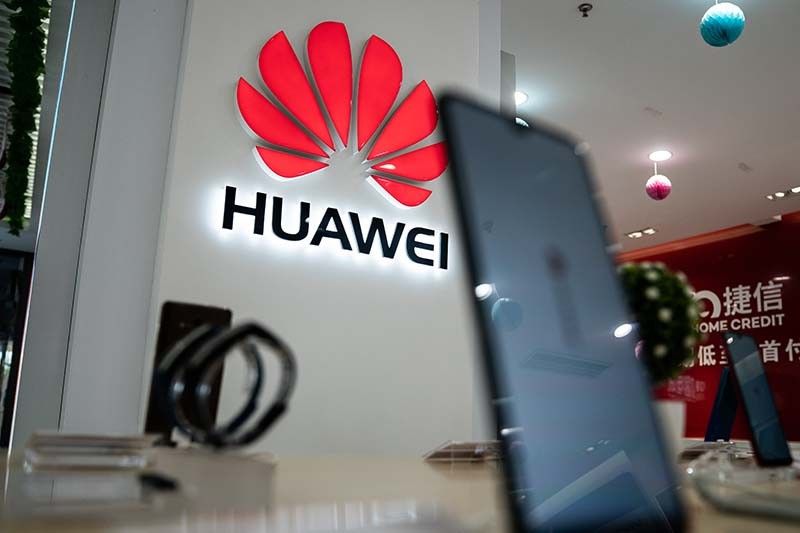 May 10, 2019
The United States has pulled the trigger on a steep increase in tariffs on Chinese products and Beijing immediately vowed to hit back, turning up the heat before a second day of trade negotiations.
President Donald Trump got a briefing from his trade negotiators after the first day of talks with the Chinese side on Thursday, but made no move to hold off on the tariffs -- dashing hopes there might be a last-minute reprieve as the negotiations continued. — AFP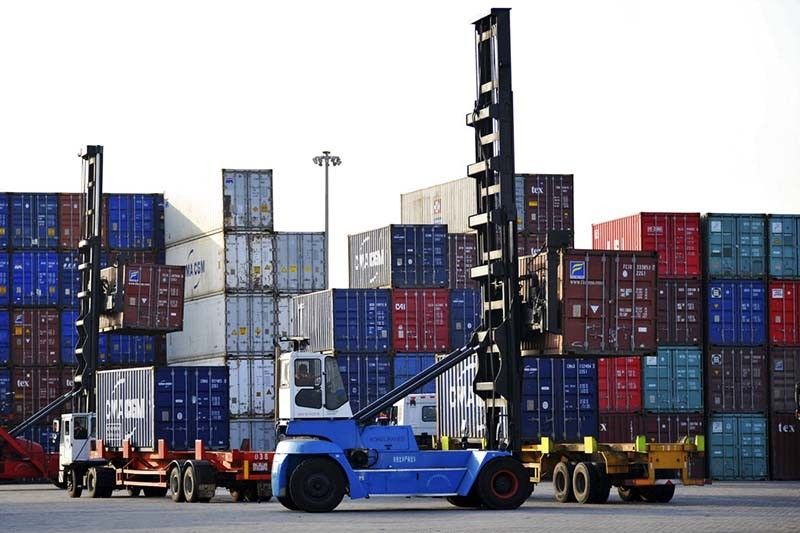 May 10, 2019
China's commerce ministry says it "deeply regrets" US tariff hikes on $200 billion worth of Chinese goods and vowed to take "necessary countermeasures".
The commerce ministry's statement did not elaborate on what specific measures Beijing would take. — AFP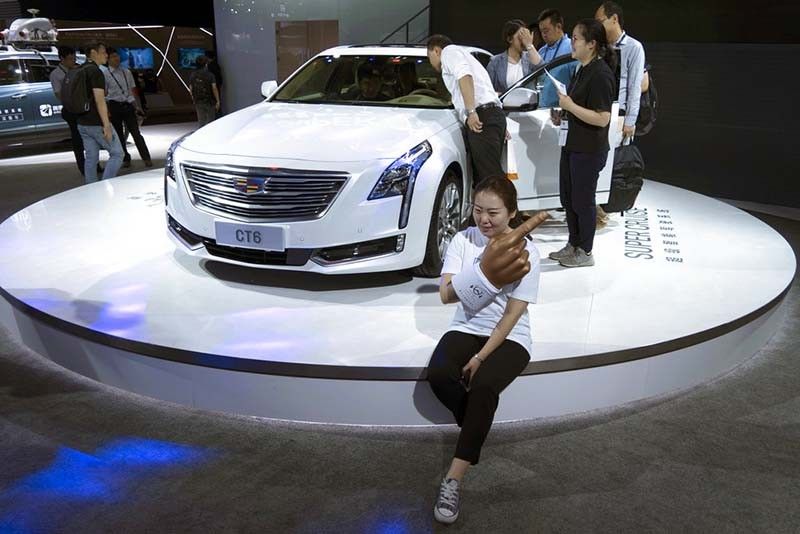 May 7, 2019
US officials accuse China of backtracking on commitments in trade negotiations and confirm tariffs on $200 billion in Chinese goods will more than double to 25 percent this week, according to US media reports.
US Trade Representative Robert Lighthizer says talks with China will resume Thursday but accused Beijing of "reneging" on previous commitments made in the negotiations, according to the reports.
The sides have been locked in a year-long trade war that has hit $360 billion in two-way trade, and the renewed tension sank global stock markets. — AFP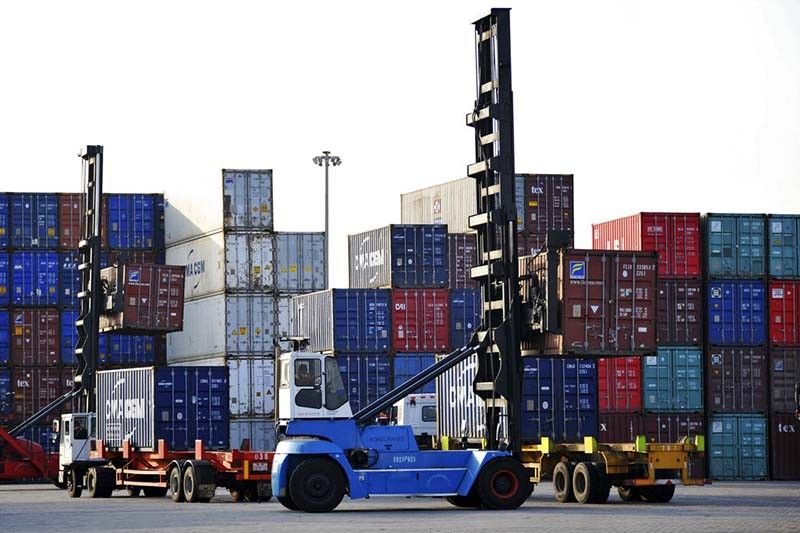 May 7, 2019
US officials accuses China of backtracking on commitments in trade negotiations and confirmed tariffs on $200 billion in Chinese goods will more than double to 25 percent this week, according to US media reports.
US Trade Representative Robert Lighthizer says talks with China will resume Thursday but accused Beijing of "reneging" on previous commitments made in the negotiations, according to the reports.
The sides have been locked in a year-long trade war that has hit $360 billion in two-way trade, and the renewed tension sank global stock markets. — AFP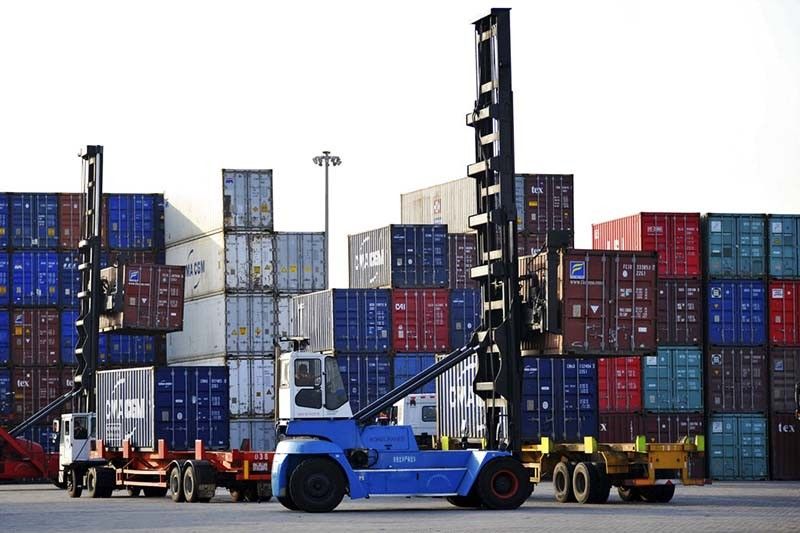 April 18, 2019
The chairman of the top US telecoms regulator announces his opposition to allowing China Mobile to operate in the United States, citing risks to American national security.
The statement from Federal Communications Commission Chairman Ajit Pai could mark the beginning of the end for the Chinese telecoms giant's eight-year effort to crack the US market. — AFP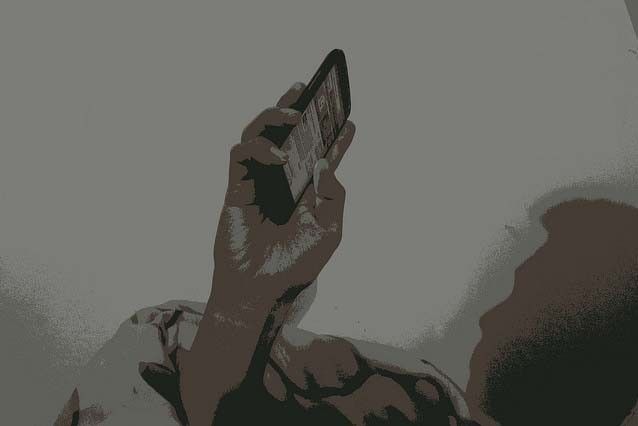 April 6, 2019
Secretary of State Mike Pence says the arrest of a Chinese woman who allegedly brought malicious software to President Donald Trump's Florida resort shows that Beijing poses a threat.
Zhang Yujing was arrested last week at Mar-a-Lago, where Trump was on one of his frequent visits, after attempting to enter while carrying multiple mobile phones and a thumb drive containing malware, according to court documents. — AFP
April 6, 2019
President Donald Trump says talks with Beijing were making progress toward ending the trade war between the world's two top economies, but he again stopped short of predicting success.
"The China meeting was a big success," Trump tells reporters, discussing the latest round of shuttle diplomacy conducted this week in Washington. — AFP
March 30, 2019
US trade negotiators are making "great headway" with Beijing, a top advisor to President Donald Trump says following the latest round of talks aimed at settling a bruising tariffs battle. — AFP
March 30, 2019
President Donald Trump says negotiations to end a bruising tariffs battle with Beijing are going "very well," but has reiterated that he will only accept a "great deal."
US and Chinese negotiators are working to find a binding agreement to address Trump's complaints about years of unfair treatment of US companies by China, which would allow a rollback of the tariffs hitting businesses in both countries. — AFP
March 9, 2019
President Donald Trump says he remains optimistic but will not agree to a pact with China unless it is a "very good deal." And an economic advisor says Trump could walk away from the negotiations.
The economic superpowers have been locked in a trade battle since last summer, striking out with steep tariffs on more than $360 billion in two-way trade, which is beginning to sap economic growth and business confidence. — AFP
February 25, 2019
Shanghai shares soar 5.60 percent after US President Trump delays tariff hike. — AFP
February 23, 2019
North Korea's Kim Jong Un will soon make an official visit to Vietnam, Hanoi says as it beefed up security on the Chinese border where Kim is expected to cross by train ahead of his summit with US President Donald Trump next week.
Vietnam is hastily preparing for a second summit between Trump and Kim on February 27-28 in Hanoi, and sources have said the North Korean leader is likely to arrive ahead of the meeting for an official visit and to tour industrial zones. — AFP
February 23, 2019
Vietnamese authorities are preparing for North Korean leader Kim Jong Un to arrive by train next week ahead of his summit with US president Donald Trump, several sources say.
The leaders are slated to meet in Hanoi on February 27-28 to follow up on their first meeting last June in Singapore that ended with vaguely worded commitments on dismantling Pyongyang's nuclear programme. — AFP
February 23, 2019
US President Donald Trump says a trade summit with Chinese leader Xi Jinping was likely next month, and hailed two days of "very good talks" by negotiators.
The negotiations were extended through Sunday as officials race to reach a deal ahead of a deadline next week when US duty rates are due to rise sharply. — AFP
February 19, 2019
South Korea's Yonhap news agency says the North Korean special representative for the US has arrived in Beijing, apparently en route to Vietnam to meet his Washington counterpart ahead of a second summit between Donald Trump and Kim Jong Un,
Kim Hyok Chol arrived in the Chinese capital at around 10 am (0200 GMT) and was expected to board a plane bound for Hanoi later in the day. — AFP
February 16, 2019
President Donald Trump says the trade negotiations with China were going "extremely well" and again offered the possibility of extending the March 1 deadline for a sharp rise in punitive tariffs.
Senior officials completed two days of high-stakes talks in Beijing as they try to avert the US threat to more than double tariffs on $200 billion in Chinese goods, which would be an unwelcome shock to the world's second largest economy as it already has shown signs of slowing. — AFP
February 15, 2019
China-US trade talks will continue in Washington next week, Chinese state media reports President Xi Jinping as saying.
"Next week the two sides will also meet in Washington," Xi told top US and Chinese trade negotiators after two-days of talks wrapped up in Beijing, according to the official news agency Xinhua. — AFP
February 15, 2019
Top US economic officials are to meet with Chinese President Xi Jinping after wrapping up trade talks in Beijing without announcing any progress.
The world's two biggest economies were aiming to at least end the discussions on deep trade differences with enough goodwill to avoid an escalation of their tariff war. — AFP
February 14, 2019
US and Chinese negotiators have kicked off two days of high-level talks that President Donald Trump says could decide whether he escalates the bruising tariff battle between the world's two biggest economies.
Trump indicated this week he was open to extending a trade truce beyond March 1 depending on progress in Beijing. In December, he postponed plans to sharply hike tariffs on $200 billion of Chinese imports to allow more time for negotiation. — AFP
February 13, 2019
Chinese President Xi Jinping plans to meet with top US officials in Beijing this week, a report says, as the world's two biggest economies rush to patch up their trade differences before a looming deadline.
Xi will meet on Friday with officials including US Trade Representative Robert Lighthizer and Treasury Secretary Steven Mnuchin, who are in the capital for crunch talks towards a trade deal, the South China Morning Post reports. — AFP
February 2, 2019
In a move that could harden Washington's posture toward Beijing for years, the US intelligence community has characterized relations with China as a global ideological showdown that will not be doused by trade deals or commercial theft crackdowns.
US spy chiefs abruptly shifted their view of the superpower rivalry this week to something much deeper than a contest over markets, technology and geopolitics.
The annual Worldwide Threat Assessment released by Director of National Intelligence Dan Coats instead said China is seeking to propagate "authoritarian capitalism" to counter Western liberal democracy, in an echo of the decades-long Cold War.
"Chinese leaders will increasingly seek to assert China's model of authoritarian capitalism as an alternative -- and implicitly superior -- development path abroad, exacerbating great-power competition that could threaten international support for democracy, human rights, and the rule of law," it said. -- Agence France-Presse
February 1, 2019
The United States and China say their trade war negotiations resulted in major progress as the clock ticks on a March deadline to avert a massive escalation of tariffs that could bruise the global economy.
US President Donald Trump has hailed "tremendous progress" and welcomed a "beautiful" letter from his Chinese counterpart Xi Jinping, who says he hoped for further cooperation.
Beijing's official Xinhua news agency says that US and Chinese negotiators made "important progress" during two days of "candid, specific and fruitful" discussions in Washington. — AFP
January 30, 2019
The United States has called for more transparency as it accused Russia and China of not fully reporting their nuclear programmes amid US threats to withdraw from a key arms control treaty.
A senior US official has made the remarks as the five permanent members of the UN Security Council -- all of them nuclear-armed powers -- met in Beijing for talks on nuclear disarmament and non-proliferation. — AFP
January 30, 2019
Top US and Chinese trade officials return to the bargaining table, with extra tension in the atmosphere amid Washington's sweeping prosecution of Chinese telecoms giant Huawei.
The world's two largest economies are battling for nothing less than future dominance in critical high-tech industries, according to US Trade Representative Robert Lighthizer, the lead US negotiator. — AFP
January 29, 2019
China has urged Washington to "stop the unreasonable crackdown" on Huawei and other companies following the U.S. indictment of the Chinese tech giant.
A foreign ministry statement read on state TV news complained U.S. authorities "mobilized state power to blacken" some Chinese companies "in an attempt to strangle fair and just operations." It said there was a "strong political motivation and political manipulation." — AP
January 29, 2019
US President Donald Trump will meet with China's trade envoy this week during talks aimed at resolving the trade dispute with Beijing, US Treasury Secretary Steven Mnuchin says.
Chinese Vice Premier Liu He is leading a delegation of 30 officials to Washington for talks Wednesday and Thursday as the pressure mounts on both sides to reach a deal. — AFP
January 23, 2019
The White House says high-level trade talks with Beijing were proceeding uninterrupted, quickly rebutting media reports that progress toward resolving their trade war had faltered.
Chinese Vice Premier Liu He is to meet his US counterparts in Washington next week as the two sides work to resolve their trade disagreements by March 1, when a 90-day truce is due to expire, allowing US import duties on Chinese goods to increase sharply. - AFP
January 12, 2019
The head of the US Navy will visit his Chinese counterpart next week, officials say, as the two powers seek to reduce military risks amid ongoing trade tensions.
Chief of Naval Operations Admiral John Richardson will travel to Beijing and Nanjing from January 13 to 16, when he will meet with Vice Admiral Shen Jinlong, who commands the People's Liberation Army Navy. — AFP
January 4, 2019
Shares have risen in Europe and Asia as investors looked ahead to next week's trade talks between the U.S. and China.
China's Commerce Ministry says the talks will be held Monday and Tuesday in Beijing. Officials hope to cool a festering trade dispute that has shaken global financial markets. — AP
January 4, 2019
A US government delegation will visit China next week for the first face-to-face talks since President Donald Trump and his Chinese counterpart agreed on a temporary truce in the trade war, Beijing says.
The US and China have exchanged tit-for-tat tariffs on more than $300 billion worth of goods in total two-way trade, locking them in a conflict that has begun to eat into profits and contributed to stock market plunges.
Deputy US Trade Representative Jeffrey Gerrish will lead the Washington delegation and will discuss "implementing the important consensus" reached by Trump and Chinese President Xi Jinping at the sidelines of the G20 summit in Argentina last year, China's commerce ministry says. — AFP
November 23, 2018
US President Donald Trump insists he was "very prepared" for a meeting with his Chinese counterpart Xi Jinping next week at the G20 summit in Argentina, and suggests a deal could be reached to end the trade war.
The president will meet Xi on the sidelines of the summit, which is taking place from November 30 to December 1 in Buenos Aires. — AFP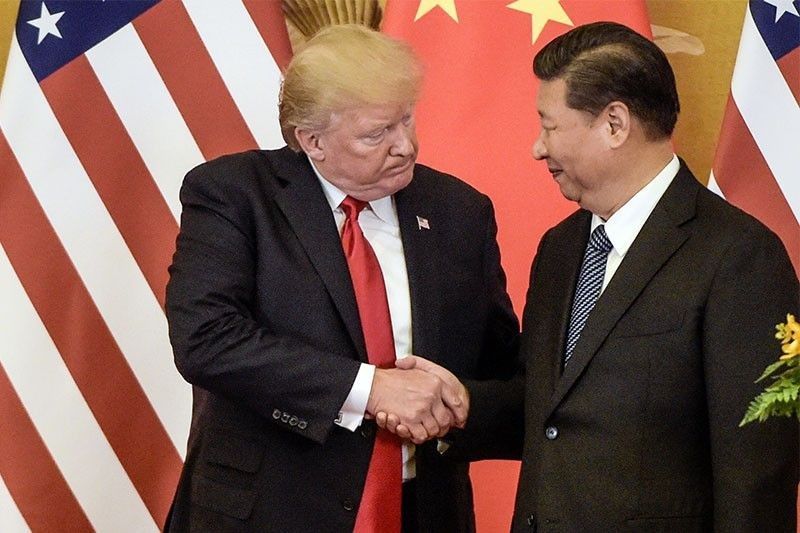 June 27, 2018
U.S. Defense Secretary Jim Mattis and his Chinese counterpart are striking a positive note as they sat down to tackle the thorny issue of how to get North Korea to fulfill a pledge to abandon its nuclear program.
Mattis says he and Defense Minister Wei Fenghe opened discussions in Beijing on Wednesday with a "very open and honest dialogue." Wei says the visit is important to increase strategic trust and enhance the cooperation between them.
Neither mentioned specific issues but North Korean denuclearization is expected to top the agenda. — AP
June 3, 2018
China warns that any deals they produce "will not take effect" if President Donald Trump's threatened tariff hike on Chinese goods goes ahead.
The warning came after delegations led by U.S. Commerce Secretary Wilbur Ross and China's top economic official, Vice Premier Liu He, wrapped up a meeting on Beijing's pledge to narrow its trade surplus. Ross said at the start of the event they had discussed specific American exports China might purchase, but the talks ended with no joint statement and neither side released details.
The White House threw the meeting's status into doubt Tuesday by renewing a threat to impose 25 percent tariffs on $50 billion of Chinese high-tech goods in response to complaints Beijing steals or pressures foreign companies to hand over technology.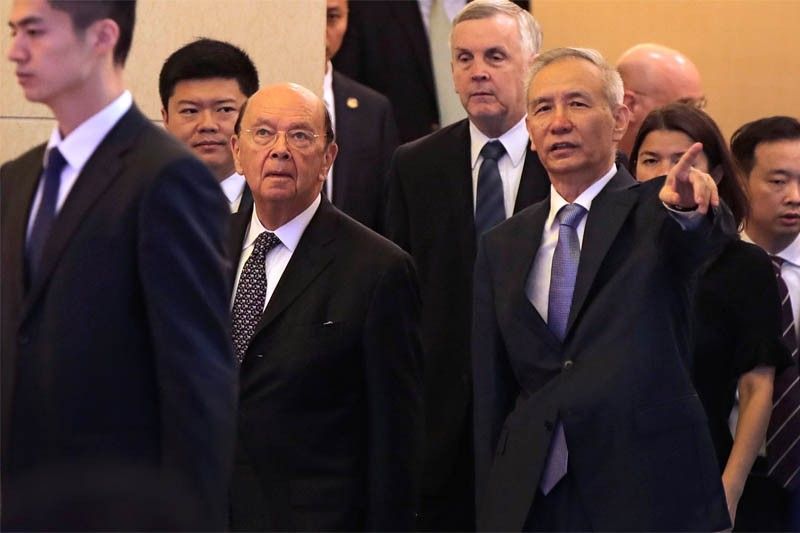 May 24, 2018
Chinese Foreign Minister Wang Yi says the US should avoid politicizing the case of a US employee who suffered brain trauma similar to the mysterious injuries experienced by US diplomats in Cuba.
"We don't want to see that this individual case would be magnified, complicated or even politicized," says Wang, in Washington for talks with US Secretary of State Mike Pompeo.
On Wednesday the US embassy in Beijing issued a warning after reporting that an employee in the southern city of Guangzhou was diagnosed with mild traumatic brain injury (MTBI) apparently linked to "abnormal sounds."
"China has been investigating this matter in a very responsible manner," Wang says in a press conference with Pompeo. "We haven't found that any organization or individual has carried out such a sonic influence." — Agence France-Presse
The US decision to disinvite China from upcoming maritime exercises in the Pacific is "non-constructive," China's Foreign Affairs Minister Wang Yi says.
"We find that a very non-constructive move," Wang says at a press conference with Secretary of State Mike Pompeo after the two met in Washington.
"It's also a decision taken lightly and is unhelpful to mutual understanding between China and the US." — Agence France-Presse