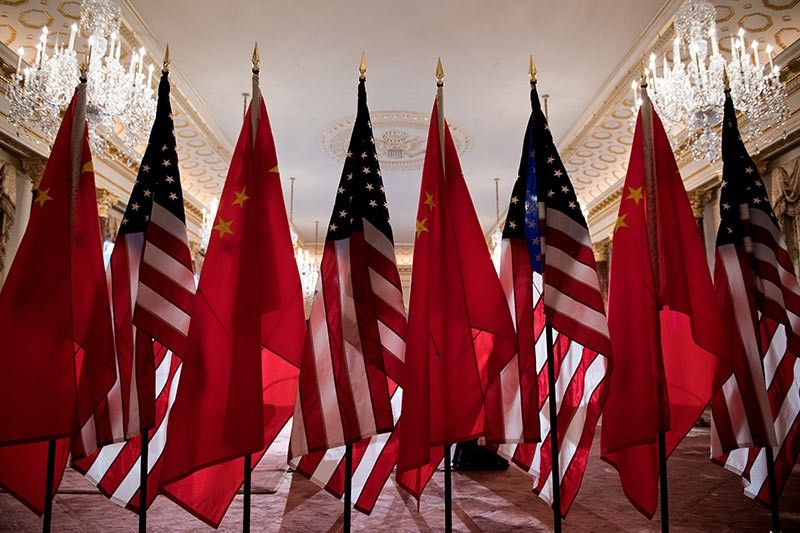 LATEST UPDATE: January 12, 2019 - 12:06pm
LOCATION:
CHINA
UNITED STATES
+ Follow Story
January 12, 2019
The head of the US Navy will visit his Chinese counterpart next week, officials say, as the two powers seek to reduce military risks amid ongoing trade tensions.
Chief of Naval Operations Admiral John Richardson will travel to Beijing and Nanjing from January 13 to 16, when he will meet with Vice Admiral Shen Jinlong, who commands the People's Liberation Army Navy. — AFP
January 4, 2019
Shares have risen in Europe and Asia as investors looked ahead to next week's trade talks between the U.S. and China.
China's Commerce Ministry says the talks will be held Monday and Tuesday in Beijing. Officials hope to cool a festering trade dispute that has shaken global financial markets. — AP
January 4, 2019
A US government delegation will visit China next week for the first face-to-face talks since President Donald Trump and his Chinese counterpart agreed on a temporary truce in the trade war, Beijing says.
The US and China have exchanged tit-for-tat tariffs on more than $300 billion worth of goods in total two-way trade, locking them in a conflict that has begun to eat into profits and contributed to stock market plunges.
Deputy US Trade Representative Jeffrey Gerrish will lead the Washington delegation and will discuss "implementing the important consensus" reached by Trump and Chinese President Xi Jinping at the sidelines of the G20 summit in Argentina last year, China's commerce ministry says. — AFP
November 23, 2018
US President Donald Trump insists he was "very prepared" for a meeting with his Chinese counterpart Xi Jinping next week at the G20 summit in Argentina, and suggests a deal could be reached to end the trade war.
The president will meet Xi on the sidelines of the summit, which is taking place from November 30 to December 1 in Buenos Aires. — AFP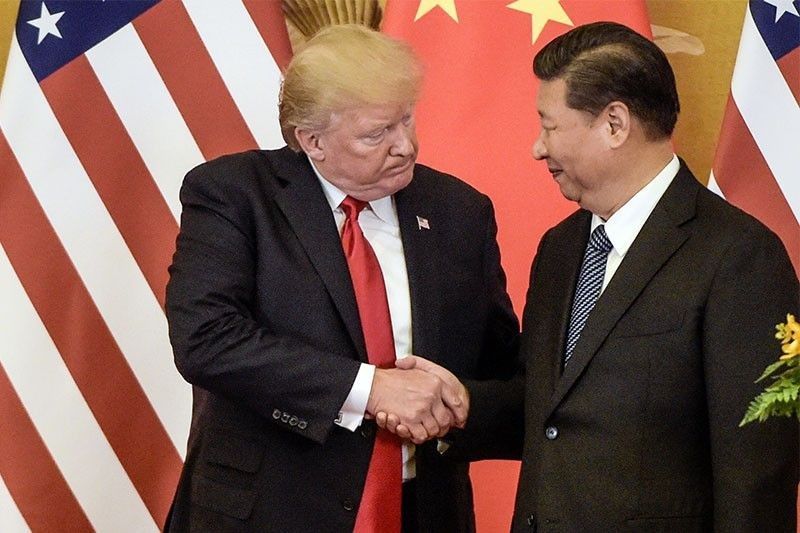 June 27, 2018
U.S. Defense Secretary Jim Mattis and his Chinese counterpart are striking a positive note as they sat down to tackle the thorny issue of how to get North Korea to fulfill a pledge to abandon its nuclear program.
Mattis says he and Defense Minister Wei Fenghe opened discussions in Beijing on Wednesday with a "very open and honest dialogue." Wei says the visit is important to increase strategic trust and enhance the cooperation between them.
Neither mentioned specific issues but North Korean denuclearization is expected to top the agenda. — AP
June 3, 2018
China warns that any deals they produce "will not take effect" if President Donald Trump's threatened tariff hike on Chinese goods goes ahead.
The warning came after delegations led by U.S. Commerce Secretary Wilbur Ross and China's top economic official, Vice Premier Liu He, wrapped up a meeting on Beijing's pledge to narrow its trade surplus. Ross said at the start of the event they had discussed specific American exports China might purchase, but the talks ended with no joint statement and neither side released details.
The White House threw the meeting's status into doubt Tuesday by renewing a threat to impose 25 percent tariffs on $50 billion of Chinese high-tech goods in response to complaints Beijing steals or pressures foreign companies to hand over technology.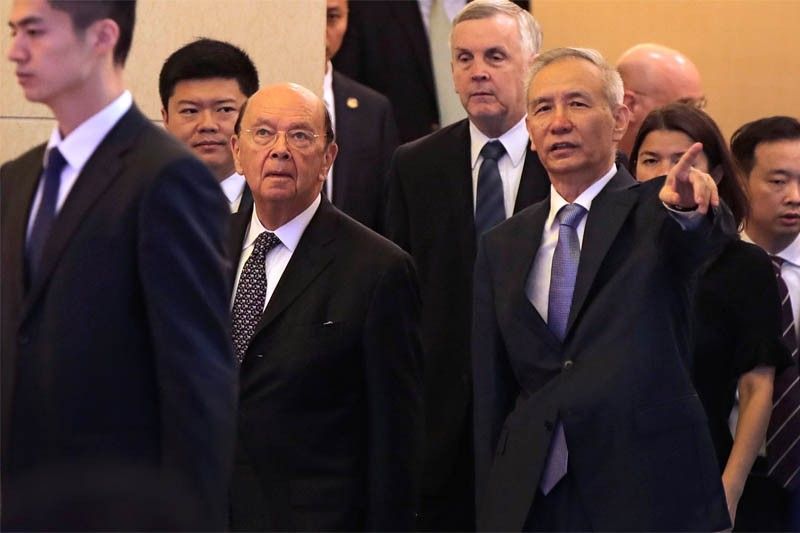 May 24, 2018
Chinese Foreign Minister Wang Yi says the US should avoid politicizing the case of a US employee who suffered brain trauma similar to the mysterious injuries experienced by US diplomats in Cuba.
"We don't want to see that this individual case would be magnified, complicated or even politicized," says Wang, in Washington for talks with US Secretary of State Mike Pompeo.
On Wednesday the US embassy in Beijing issued a warning after reporting that an employee in the southern city of Guangzhou was diagnosed with mild traumatic brain injury (MTBI) apparently linked to "abnormal sounds."
"China has been investigating this matter in a very responsible manner," Wang says in a press conference with Pompeo. "We haven't found that any organization or individual has carried out such a sonic influence." — Agence France-Presse
The US decision to disinvite China from upcoming maritime exercises in the Pacific is "non-constructive," China's Foreign Affairs Minister Wang Yi says.
"We find that a very non-constructive move," Wang says at a press conference with Secretary of State Mike Pompeo after the two met in Washington.
"It's also a decision taken lightly and is unhelpful to mutual understanding between China and the US." — Agence France-Presse