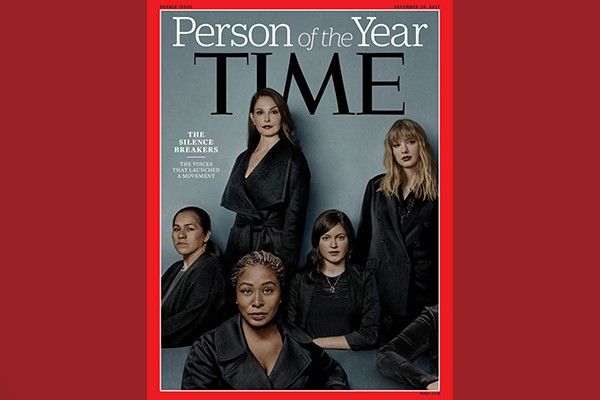 Hollywood sexual harassment scandal
LATEST UPDATE: May 25, 2019 - 9:44am
LOCATION:
+ Follow Story
May 25, 2019
Harvey Weinstein and his former studio partners have reportedly reached a tentative settlement with women who filed civil suits against the disgraced film mogul for sexual harassment, but the multi-million-dollar deal will not forestall his criminal trial, set for September.
Under the proposed deal, millions of dollars would go to Weinstein's accusers -- the first compensation for the women who galvanized the #MeToo movement -- and creditors of his former studio.
The agreement, reported by several US news outlets, is expected to go before a bankruptcy judge handling the Weinstein Company case on June 4 for final approval. — AFP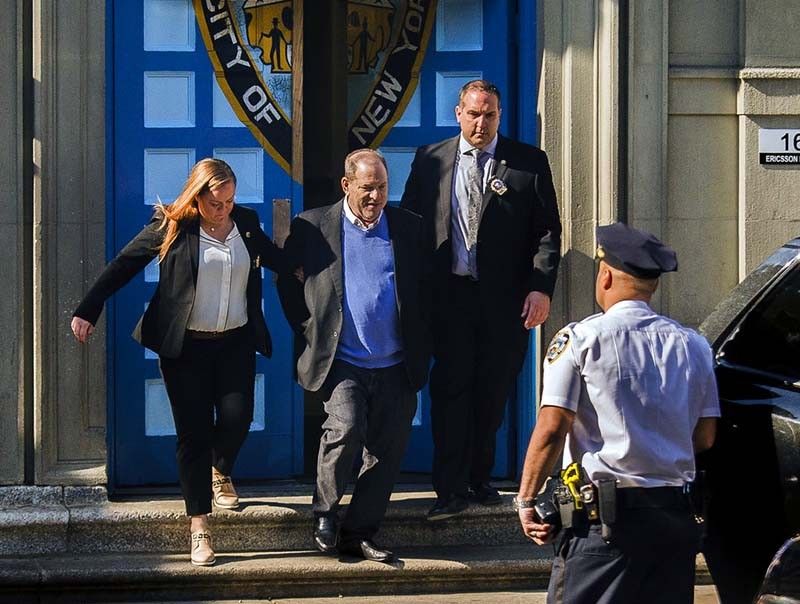 May 24, 2019
Disgraced Hollywood producer Harvey Weinstein has reached a provisional $44 million settlement with alleged victims and creditors, the Wall Street Journal reports.
The deal, which has not yet been signed, aims to cover all civil proceedings filed against the fallen Hollywood mogul, including those in Canada and the United Kingdom. — AFP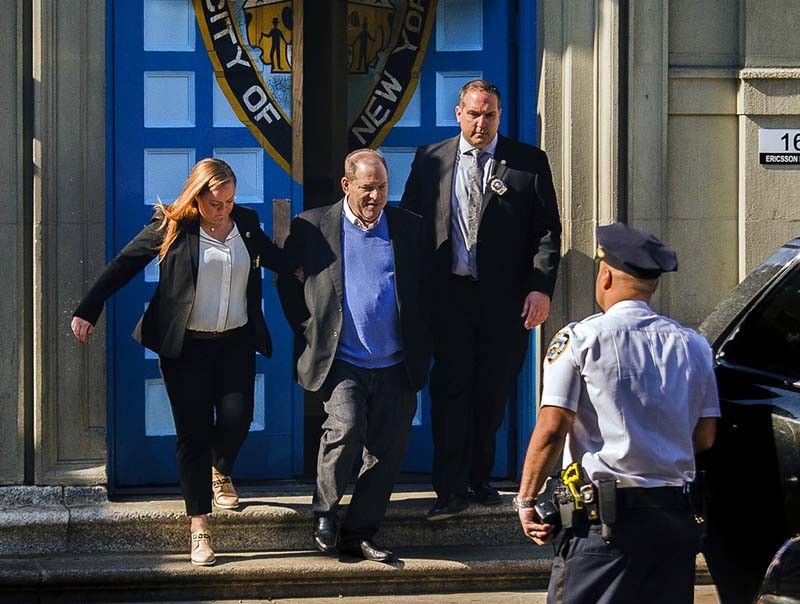 January 18, 2019
Harvey Weinstein is recasting his legal team a month after losing a hard-fought bid to get his sexual assault case thrown out.
The disgraced movie mogul's trial is tentatively scheduled for May 6.
He is charged with raping an unidentified female acquaintance in 2013 and performing a forcible sex act on a different woman in 2006. A conviction could put him in prison for the rest of his life. — AP
January 11, 2019
The #MeToo movement helped sweep Democrats to victory in November's midterms, but some of the party's leading lights, including potential 2020 candidates, face scrutiny from the women's anti-harassment drive that brought men to account for sexist behavior.
A diverse field of Democrats, potentially including senators Elizabeth Warren, Bernie Sanders and Cory Booker, and the notoriously tactile former vice president Joe Biden, will likely enter the race to determine who squares off next year against President Donald Trump. — AFP
January 11, 2019
Michael Jackson's estate has denounced a new documentary that accuses the late pop star of sexually abusing two boys, saying it was an "outrageous and pathetic" attempt to exploit his name.
"Leaving Neverland," which is to premiere at the Sundance Film Festival later this month, recounts the story of two men who are now in their 30s and allege they were sexually abused by the King of Pop when they were seven and 10. — AFP
December 15, 2018
CBS has pledged to give $20 million to 18 organizations dedicated to eliminating sexual harassment in the workplace as the network tries to recover from a scandal that led to the ouster of its top executive, Les Moonves.
The announcement comes as the network's crisis deepens, with details emerging from an ongoing investigation into Moonves' conduct and news surfacing of other instances of sexual misconduct at CBS. — AP
December 15, 2018
The Pennsylvania Supreme Court has rejected a request from Bill Cosby to be released on bail while he appeals his sexual assault conviction.
The order from the court issued does not elaborate on the decision.
Cosby filed an appeal earlier this month saying that Pennsylvania trial Judge Steven O'Neill had a feud with a key pretrial witness, the former county prosecutor who declined to arrest Cosby a decade earlier. And they say his decision to let five other accusers testify among other alleged issues are grounds for a new trial.
A jury convicted the 81-year-old Cosby in April of drugging and molesting a woman in 2004.
The legally blind comedian is housed in a new state prison about 20 miles (32 kilometers) from his Philadelphia-area estate. — AP
December 5, 2018
The New York Times says a report by CBS lawyers outlines more allegations of sexual misconduct by longtime chief Les Moonves. The report alleges that Moonves destroyed evidence and misled investigators as he attempted to protect his reputation and severance payments. — AP
December 1, 2018
Renowned astrophysicist Neil deGrasse Tyson will be investigated by Fox and National Geographic Networks after allegations of sexual misconduct were leveled against him.
Patheos.com published accounts Thursday from two women who say that Tyson behaved in a sexually inappropriate manner with them. Tyson was host of "Cosmos" on Fox in 2014 and a new edition of the series was to air on National Geographic next year.
Tyson has not commented publicly and an email request for comment to his representative was not immediately returned. — AP
November 1, 2018
Harvey Weinstein has been accused of sexually assaulting a minor in an updated class action filed in a New York court.
The accuser, identified as Jane Doe, alleges that Weinstein assaulted her at his New York City apartment in 2002, just days after they'd met at an event involving her modeling agency. — AFP and AP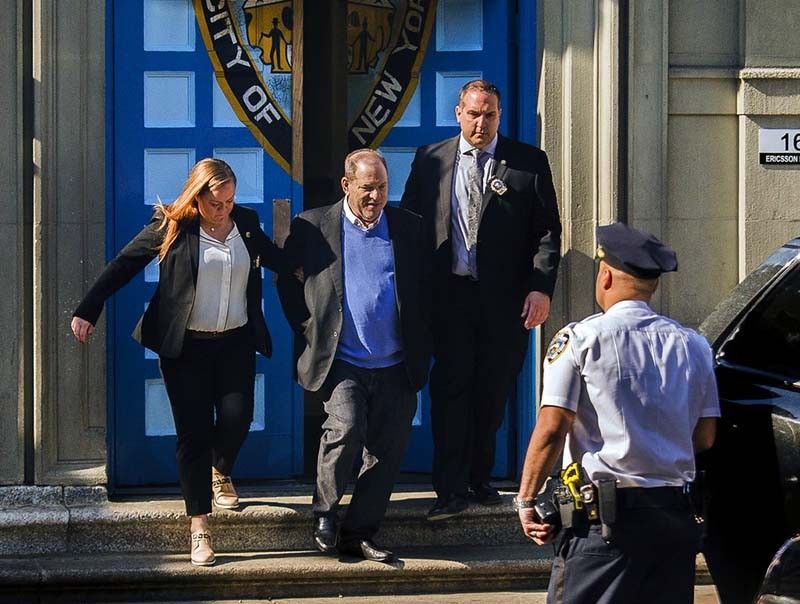 October 13, 2018
Bill Cosby is switching up his legal team as he looks to appeal his conviction and three- to 10-year sentence in his Pennsylvania sex assault case.
A court filing Friday says the 81-year-old Cosby is replacing the suburban Philadelphia lawyer who handled his sentencing with a pair of criminal defense attorneys.
Joseph Green is exiting after about four months on Cosby's defense team. The new lawyers are Brian Perry and Kristen Weisenberger of Harrisburg. — AP
October 6, 2018
The next hearing of Harvey Weinstein in a New York court in his sex crimes case has been moved up from November 8 to October 11 -- a possible sign that prosecutors are having difficulties making their case, local media reported Friday.
The 66-year-old disgraced Hollywood producer is out on bail and has pleaded not guilty to six counts allegedly committed against three women in 2004, 2006 and 2013.
September 10, 2018
CBS says longtime CEO Les Moonves has resigned, just hours after more sexual misconduct allegations involving the network's longtime leader surfaced.
A statement posted on CBS's website says Moonves' resignation is effective immediately.
The network's chief operating officer, Joseph Ianniello, will serve as president and acting CEO until CBS's Board of Directors looks for a replacement. In the meantime the network says Moonves' chairman position will remain open. — AP
September 10, 2018
Six women are making new sexual misconduct allegations against CBS chief Leslie Moonves, whose reign as one of the most powerful executives in Hollywood appeared to be nearing an end.
The New Yorker magazine reported the women's new accusations, which included Moonves forcing them to perform oral sex and retaliating when advances were turned away. Moonves acknowledged relations with three of the women but said they were consensual, and that he had never used his position to hurt the careers of women. — AP
August 28, 2018
Lawyers for Harvey Weinstein want to appeal a court ruling that lets an aspiring actress' lawsuit equating Hollywood's casting couch to sex trafficking move forward. — AP
July 28, 2018
New Yorker writer Ronan Farrow says six women who accuse CBS Corp.'s chief executive officer Les Moonves of sexual misconduct had to overcome their fears of retaliation in order to tell their stories.
Farrow says he spent eight months investigating the story published in the New Yorker on Friday.
Six women who had professional dealings with Moonves say he sexually harassed them between the 1980s and late 2000s. Four of them described forcible touching or kissing during business meetings.
Farrow told The Associated Press that the story is "an opportunity to look at how our most important corporate institutions treat vulnerable people coming forward with these kinds of charges." — AP
July 19, 2018
Harvey Weinstein's lawyers ask a judge to dismiss Ashley Judd's lawsuit against him, saying allegations that he tried to hurt her career after she rejected him sexually are baseless and were filed far too late.
In the federal court filing in Los Angeles, the attorneys discuss Judd's comment that she would only let Weinstein touch her after she won an Academy Award in one of his films. — AP
May 31, 2018
Harvey Weinstein is indicted on rape and criminal sex act charges, furthering the first criminal case to arise from a slate of sexual misconduct allegations against the former movie mogul. — AP
May 26, 2018
People react to rape and other criminal charges filed in New York on Friday against Harvey Weinstein.
We got you, Harvey Weinstein, we got you

— rose mcgowan (@rosemcgowan) May 25, 2018
What's on the menu for #Weinstein @AsiaArgento pic.twitter.com/JghdzkqDgv

— Anthony Bourdain (@Bourdain) May 25, 2018
Sending love to all my sisters today who stood up against a monster... so many emotions... I am proud of and grateful to you all.

— Mira Sorvino (@MiraSorvino) May 25, 2018
May 26, 2018
Harvey Weinstein is in and out of custody so quickly in his rape case, he probably didn't have time to read the books he brought with him.
The film mogul carried three books under his arm as he surrendered at a New York City police station Friday.
One was "Something Wonderful: Rodgers and Hammerstein's Broadway Revolution," by Todd Purdum.
A second was Richard Schickel's biography of filmmaker Elia Kazan. The identity of the third book wasn't immediately apparent.
Weinstein handed off the books at the police station, where he was booked quickly. An associate was carrying them when he left court a few hours later.
The film producer denies charges that he raped one woman and forced another to perform oral sex. — AP
May 25, 2018
Harvey Weinstein is expected to turn himself in to police Friday morning to face charges involving an aspiring actress who said he forced her to perform oral sex on him/
It would be the first criminal case against Weinstein to come out of the barrage of sexual abuse allegations from scores of women that destroyed his career and set off a national reckoning that brought down other powerful men in what has become known as the #MeToo movement. — AP
May 4, 2018
The Academy of Motion Picture Arts and Sciences expels actor Bill Cosby and film director Roman Polanski from its membership in light of the sexual assault cases against the two men.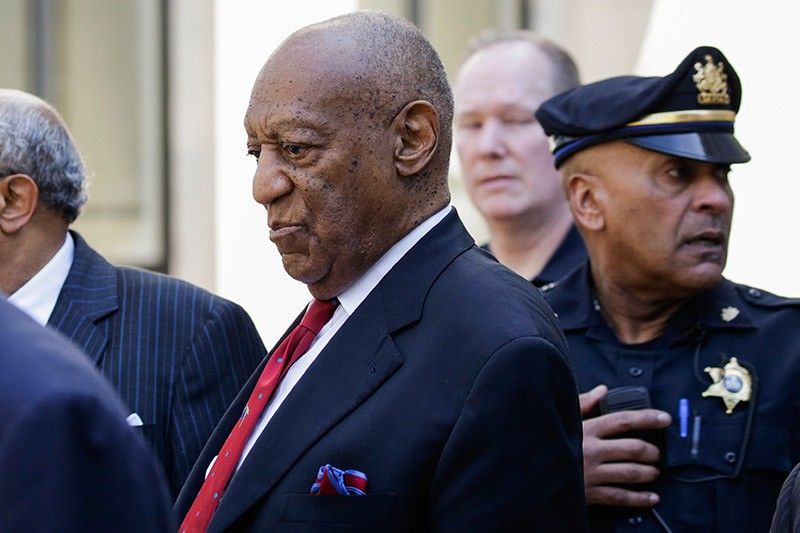 May 3, 2018
The TV academy said it is reviewing Bill Cosby's inclusion in the academy's Hall of Fame following his sexual assault conviction.
Cosby's spokesman didn't immediately respond Wednesday to a request for comment.
Although the academy hasn't decided whether he'll remain in the Hall of Fame, Cosby's name had previously been removed a list of Hall of Fame honorees on the academy's website.
A bust of Cosby no longer will be part of a rotating Walk of Fame exhibit honoring TV heavyweights at the academy's Los Angeles headquarters, an academy spokesman said.
Last week, jurors in Pennsylvania convicted Cosby of drugging and molesting a Temple University employee in 2004. He awaits sentencing. — AP
April 28, 2018
Two days after his conviction, Bill Cosby has already started life as an inmate — though his surroundings are far nicer than they likely will be in a few months.
A judge says Cosby will be confined to the same suburban Philadelphia mansion where jurors concluded he drugged and molested a Temple University women's basketball administrator, ordering him to be outfitted with a GPS ankle bracelet to monitor compliance. Until sentencing, Judge Steven O'Neill ruled Friday, the 80-year-old comedian may leave his house only to meet with his lawyers or go to the doctor, and he must get permission first. — AP
April 28, 2018
A judge is confining Bill Cosby to his suburban Philadelphia home until the comedian is sentenced on sexual assault charges.
Cosby must also wear a GPS monitoring device under the order issued Friday by Judge Steven O'Neill.
The judge had suggested Thursday after Cosby was convicted of three counts of aggravated indecent assault that he would be allowed to move around Montgomery County, where his home is located.
The modified order says can leave his house only to meet with his lawyers or to get medical treatment but must get permission before doing so.
O'Neill said he issued Friday's order to "clarify" the restrictions.
Cosby remains free on $1 million bail after his conviction on charges that he drugged and molest a woman in 2004. He maintains his innocence. — AP
April 27, 2018
The district attorney who presided over Bill Cosby's conviction for sexual assault hails the guilty verdict on Thursday (Friday, Manila time) as an act of justice and accused the disgraced icon of preying on women for decades.
"Today we're finally in a place to say that justice has been done," Kevin Steele told a news conference after the verdict was delivered in Norristown, Pennsylvania.
"Money and power or who you are will not stop us from a criminal investigation and prosecuting a case," Steele said, calling Cosby a powerful, wealthy man who "spent decades preying on women, who had evaded this moment for far too long."
Cosby was convicted Thursday of sexual assault by a US jury, which found him guilty of drugging and molesting a university employee 14 years ago in the first celebrity trial of the #MeToo era.
The frail and 80-year-old disgraced television star could now end up spending the rest of his life behind bars when he is sentenced for assaulting Andrea Constand at his Philadelphia mansion in January 2004.
— AFP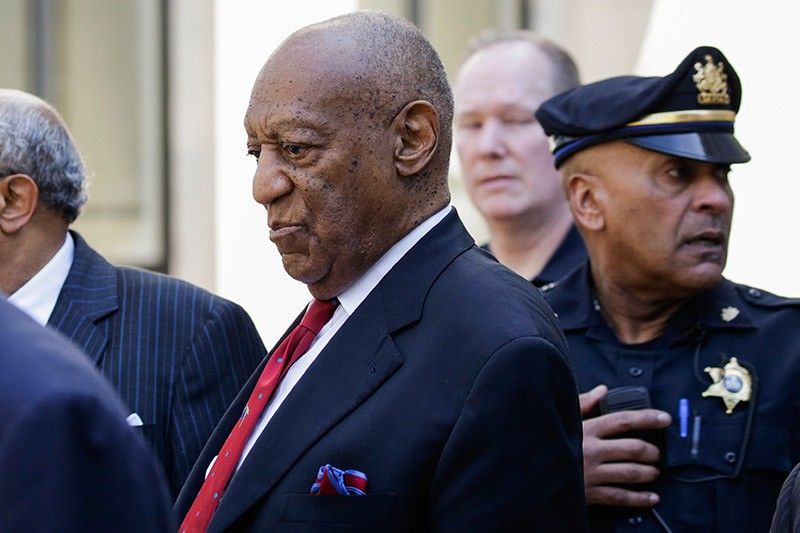 April 24, 2018
The jury that will start deliberating Bill Cosby's fate on Tuesday has heard the comedian described over the past two weeks both as a "serial rapist" and a con artist's victim.
They have seen a parade of accusers testify that the man once revered as "America's Dad" had a secret life of drugging and violating women. And they have heard from a witness who says his chief accuser talked about framing a high-profile person to score a big payday.
Now, seven men and five women who have been kept in a suburban Philadelphia hotel, away from family, friends and daily routines, will get to have their say in the first big celebrity trial of the #MeToo era. — AP
April 18, 2018
Jurors could soon hear Bill Cosby's explosive testimony about giving quaaludes to women before sex — an old admission that's taken on new significance at the comedian's sexual assault retrial after a half-dozen women testified that he drugged and violated them.
Prosecutors are expected to read a transcript of the 2005 testimony as early as Wednesday, saving for the very end of their case Cosby's own words about using the 1970s party drug "the same as a person would say, 'Have a drink.'"
"Quaaludes happen to be the drug that kids, young people were using to party with, and there were times when I wanted to have them just in case," Cosby testified in the deposition, given as part of a lawsuit chief accuser Andrea Constand filed against him.
Cosby settled the lawsuit in 2006 for nearly $3.4 million. — AP
April 17, 2018
Prosecutors are building to the conclusion of their case against Bill Cosby with investigators and a pharmaceutical expert expected to take the stand beginning Tuesday in the comedian's sexual assault retrial.
The prosecution on Monday delivered a searing one-two punch as chief accuser Andrea Constand rejected defense allegations that she concocted her story to score a big payday, and her mother testified that Cosby apologized and called himself a "sick man." — AP
April 17, 2018
The New York Times and The New Yorker win the Pulitzer Prize for public service for explosive reporting that brought down Harvey Weinstein and spawned a cultural watershed on the issue of sexual harassment.
April 13, 2018
Bill Cosby's chief accuser is set to take the witness stand on Friday at his sexual assault retrial, making for a climactic courtroom showdown after five other women told jurors that the man once revered as "America's Dad" is a serial rapist who harmed them too.
Andrea Constand's appearance is her second chance to confront Cosby in court, since his first trial ended without a verdict. This time, though, she's facing a defense team intent on portraying her as a "con artist" who framed him for money. — AP
April 12, 2018
Women who say comedian Bill Cosby knocked them out with intoxicants and sexually assaulted them decades ago are finally getting a chance to confront him — and they aren't holding back.
Janice Baker-Kinney will return to the witness stand on Thursday after punctuating her first two hours of testimony at Cosby's sexual assault retrial in suburban Philadelphia with a firm declaration: "I was raped." — AP
April 7, 2018
A man selected as a juror in Bill Cosby's sexual assault retrial thinks the comedian is guilty and wants the case to be over, according to a prospective juror who said the man offered his opinion as they chatted during jury selection.
Cosby's lawyers seized on the alleged comment and asked that the juror be removed immediately from the retrial, which begins Monday in suburban Philadelphia with opening statements. They attached an affidavit from the prospective juror who talked to the man as an exhibit. — AP
March 30, 2018
Bill Cosby's lawyers first pressured the judge in his sexual assault retrial to quit, and now they are counting on him to make rulings critical to their plan to portray the accuser as a greedy liar who framed the comedian to get rich.
Judge Steven O'Neill could rule as early as Friday on whether the defense can call a witness who claims Andrea Constand spoke about falsely accusing a celebrity before going to police with allegations Cosby drugged and molested her at his suburban Philadelphia home in 2004.
Prosecutors said the theory that Constand wanted to set Cosby up is undermined by his testimony in a 2005 deposition that she only visited his home when invited and that he gave her pills without her asking for them.
The judge also will decide how much jurors will hear about Cosby's financial settlement with Constand. — AP
PBS says more witnesses have detailed sexual misconduct allegations against talk-show host Tavis Smiley, who was suspended in December and later fired.
The filing Tuesday also said he subjected subordinates to unwanted sexual advances — including requests for specific sex acts — and made lewd jokes. — AP