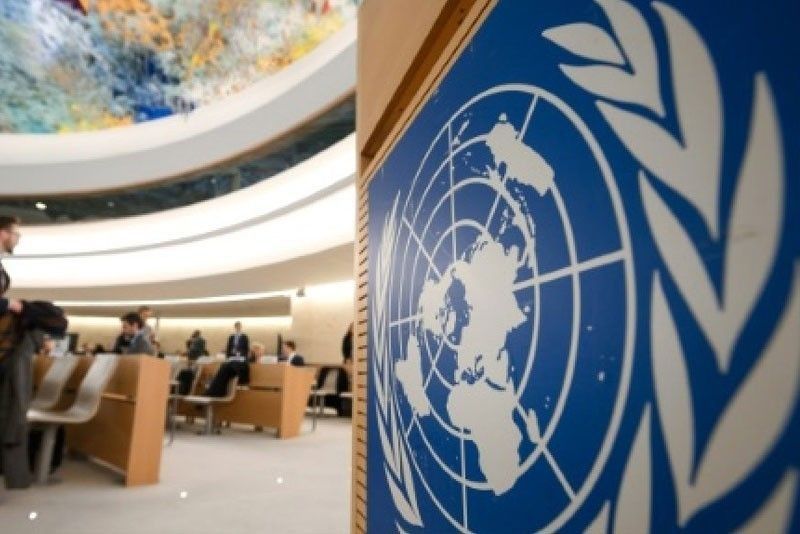 The Philippines and the United Nations human rights bodies
LATEST UPDATE: July 9, 2020 - 12:34pm
+ Follow Story
July 9, 2020
Opposition Sen. Leila de Lima says the DOJ-led panel that allegedly reviews the police killings in President Rodrigo Duterte's drug war is "too late, too little and too weak."
"Unless and until we see any actual, significant and concrete achievements, in terms of case build-up and prosecution of EJK offenders, the sincerity of this initiative will remain dubious at best. For the moment, this representation will just call it as it is: a desperate, last-minute attempt at evading accountability," De Lima says.
July 1, 2020
Watchdog Human Rights Watch says the Philippines' inter-agency panel created to investigate killings under its brutal drug war is "nothing more than a ruse to shield the country from international scrutiny."
"The International Criminal Court could open an investigation into crimes against humanity committed up to March 17, 2019, the date when the Philippines' withdrawal from the court took effect," Phil Robertson, HRW deputy Asia director, says.
"It's also a naked attempt to discourage the Human Rights Council from starting an independent, international investigation into the "drug war" killings and related violations as recommended by the UN high commissioner and 23 UN human rights experts. Countries at the Human Rights Council should not be fooled," he adds.
June 4, 2020
Amnesty International says the report of the United Nations Office of the High Commissioner for Human Rights reveals urgent need for international investigation into the human rights abuses in the Philippines.
"This long-awaited report is a damning indictment of the Philippine's 'war on drugs'," says AI's Asia-Pacific regional director, Nicholas Bequelin
"This failed 'war' has seen thousands murdered by the police as part of a widespread and systematic attack against poor communities in the name of combatting drugs. Like the UN, we are deeply concerned by the total impunity enjoyed by those who have perpetrated these crimes, which has allowed for the proliferation of further serious human rights violations in the country," he adds.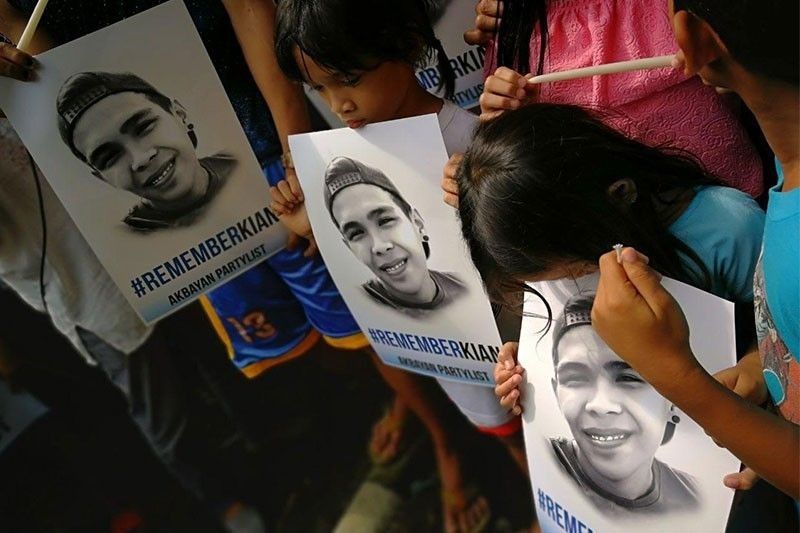 June 4, 2020
The United Nations Human Rights Office reports that the Philippines' efforts on countering national security threats and illegal drugs resulted in human rights violations.
The report notes that at least 8,663 have been killed since the launch of President Rodrigo Duterte's so-called war on drugs in 2016. Between 2015 and 2019, at least 248 human rights defenders, legal professionals, journalists and trade unionists have been killed in relation to their work.
"While there have been important human rights gains in recent years, particularly economic and social rights, the underpinning focus on national security threats — real and inflated — has led to serious human rights violations, reinforced by harmful rhetoric from high-level officials," the report read.

March 6, 2019
UN rapporteur Agnes Callamard welcomes the statement of United Nations High Commissioner for Human Rights Michele Bachelet at the Human Rights Council, saying it is important that the agency takes note of the "massive human rights crisis in the Philippines and acts accordingly."
March 16, 2018
Before the United Nations Human Rights Council in Geneva, a representative of the European Union again expresses concern about the "high number of killings associated with the campaign against illegal drugs in the Philippines," Human Rights Watch reports.
"The EU emphasizes the importance of carrying out the campaign with a focus on public health and in full compliance with due process, national law and international human rights law," it says.
It continues:
"It is imperative to conduct prompt, effective, impartial and transparent investigations of all cases of death leading to prosecution in all cases of unlawful killing."
March 11, 2018
Sen. Antonio Trillanes agrees with United Nations High Commissioner for Human Rights Zeid bin Ra'ad, who suggested the need for foul-mouthed Philippine leader Rodrigo Duterte to undergo psychiatric evaluation.
In a statement on Sunday, Trillanes says Duterte's "murderous and erratic ways plus his crass, twisted and perverted statements are indicative of a deeply sick mind."
Trillanes, a staunch critic of the administration, says Duterte's mindset is not normal for a Filipino.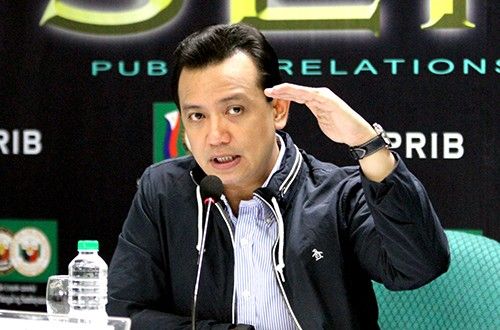 Foreign Affairs Secretary Alan Peter Cayetano wraps up his address before the Geneva-based international arm of the United Nations, urging the body not to "politicize, weaponize human rights."
Speaking before the Human Rights Council, Cayetano fiercely defended President Rodrigo Duterte's brutal and deadly drug war. He said it was launched "to save lives, to preserve families, to protect communities and [to] stop the country from sliding into a narco state."
The illegal drug campaign, however, is marked by apparent police abuses in shooting down drug suspects ahead of formal charges and several cases of mistaken identity killings. Thousands have died in police operations.
Human rights organizations in the Philippines and abroad have also decried extrajudicial executions related to the campaign.