Jeric Gonzales shares nitty-gritty of work and love life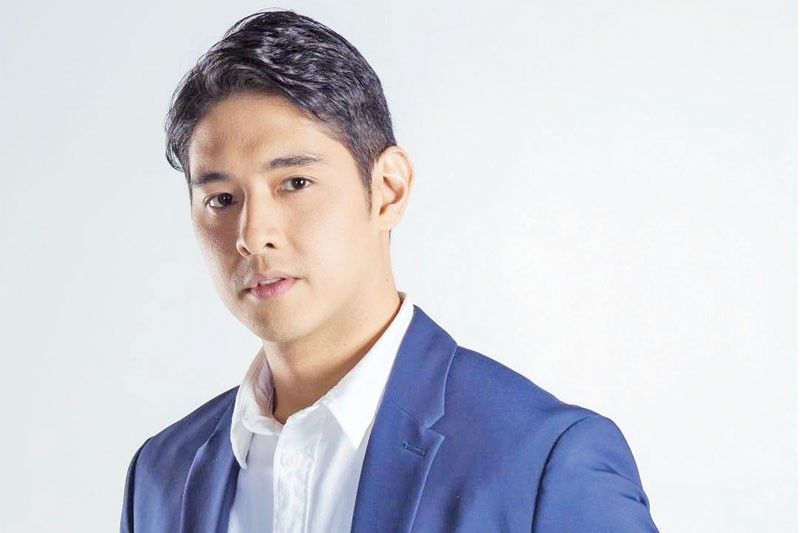 MANILA, Philippines — Starring in the GMA 7 primetime mega series, Mga Lihim ni Urduja, is a welcome and much-awaited opportunity for Jeric Gonzales. This is true since the Sparkle Artist Center actor has already proven his mettle in drama, romance, comedy, fantasy, supernatural, and hybrid genres that emanate from these.
So when the chance to do action, with a dash of drama and adventure, presented itself to him via Mga Lihim ni Urduja, it piqued Jeric's interest and he was definitely game for it.
"I've done dramas in the Afternoon Prime before," recalled the actor of the acting genres under his belt in a recent brief interview with The STAR via Zoom. "Ito na lang yung natira sa bucket list ko (it's just the one left on my bucket list), which is (to do) an action series. It's a dream and I'm happy to be part of Mga Lihim ni Urduja." The show airs weeknights at 8 on GMA Telebabad timeslot.
His excitement over the new genre to explore was heightened when Jeric and fellow actors met the creatives for a story conference, in which the nitty-gritty of the TV narrative had been laid out to all.
"What's also good and fun about it is we're also learning," said he. "During our preparation for the show, we had a historian who gave a discussion (on the warrior princess). Since our taping is on-going, we (still) discover new things about the legend of Princess Urduja and learn a lot from it."
In the retelling of the Philippine legend, Jeric's character named Greg is part of the group that will thwart any plans of the bounty hunters. His belongs to a circle of protectors. In fact, Greg, as described by the production notes available online, is "a tactical special ops liaison officer that will act as the handler and protector of Gem and Crystal (played by Kylie Padilla and Gabbi Garcia, respectively)." He will get more involved in the female characters' journey, which will put his loyalty to Maestro Marius, head of the search-retrieval operation (portrayed by Zoren Legaspi) to the test.
"What they can look forward to is the past between Agent Greg and Gem, there's a backstory (behind it). In terms of action, maganda yung mga action na ginagawa namin dito, abangan ninyo talaga (we're doing interesting action scenes and everyone should watch out for them)," said Jeric of what viewers can expect from the Mga Lihim ni Urduja plot line that continues to develop and unfold.
Aside from learning the ropes of action, Jeric also enjoys the work environment on the Mga Lihim ni Urduja set, which inspires creativity among talents.
"It's really a collab, our directors and creatives are open to do collaboration with us," said he "We have freedom on the set to give ideas and then, mas lalo pang pagandahin ang mga characters namin (to better the portrayal of our characters)."
From knowing the latest development in his career, Jeric, who played Dave in the local adaptation of the Korean hit series Start-Up PH, generously spoke about the real score between him and Rabiya Mateo.
"Parang wala ng point para mag-hide o hindi sabihin kasi (It seems that there's no point to hide or not to tell about it) after the Fast Talk (with Boy Abunda), parang nag-post ako about Rabiya and then, yun nga nakita naman ng mga tao na (I made a post about Rabiya and people have seen that) we're back together," said he.
"So, I'm very happy, of course and I'm very proud. Rabiya always inspires me in everything that I do. Nakaka-inspire, sarap mag-trabaho, sarap gawin yung mga gusto ko with her. (It inspires me and it feels good to work and do the things I want to pursue). Honestly talaga, mas gusto namin sana na private, low-key (we want it to be private and low-key) pero since parang napansin namin, nakita namin na wala namang point para magtago o hindi ipakita sa public, like we love each other."
Given the taping status of Mga Lihim ni Urduja, Jeric is all eyes on Agent Greg, and so are his co-stars with their characters.
"Right now, we're focused on it. Since it's a mega series, we (take) the opportunity to give our best and we're excited because ang ganda ng story, ang ganda ng lahat and the production (the story and the production are well-crafted), marami silang dapat abangan talaga (viewers have a lot to anticipate)," said he, whose heart is full of gratitude to his network for always offering him something new after each acting assignment.
"I'm super thankful to GMA for those breaks or opportunities it has given us, (they are the reason) you are becoming passionate about what you do (or your craft) like acting," added he. "After Start-Up PH, I have something (that keeps me busy), I have a new character (to play). I have been given a new role, so I have to work on it, it's a challenging role."
Jeric has a new set of collaborators, too, and considers everything "a new learning experience, and with that, you'll really grow in what you do," he said.