Denin Sy adds dash of humor to confessional acoustic-pop ballad
October 6, 2022 | 12:00am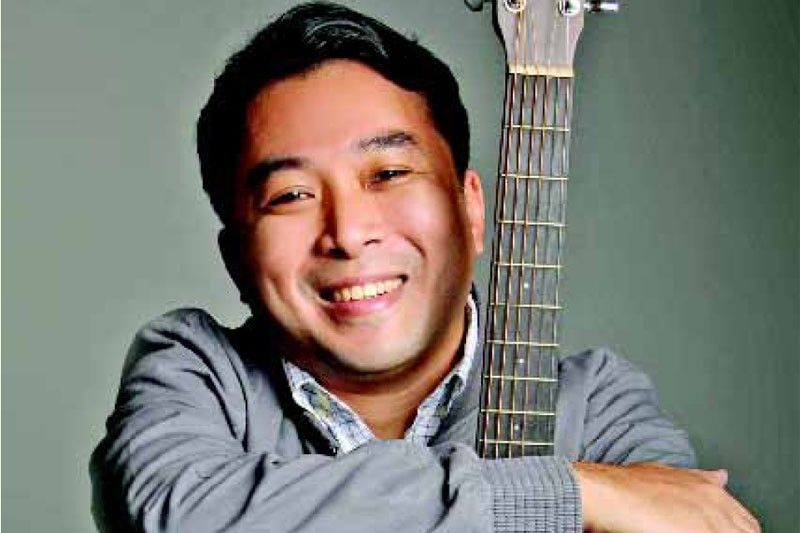 Early this year, The STAR had a brief virtual one-on-one with Denin Sy, the Parody King, who announced the release of his pop-rock Pasensya Ka Na God Bless. Inspired by a viral video, his song told a tale about a guy trying to win back his lady love.
Recently, Denin shared a piece of good news with this paper: He had a new musical offering in the form of Minsan Kape, Minsan Ikaw, produced and distributed by Delta Records.
"It's one of those songs that I wrote easily," said Denin about the acoustic-pop ballad. "I was just waiting (in) the car and I saw a coffee in can (in the holder), then, I thought of a concept." The muse got him going to, as he recalled, "na gagawa ako ng love song na wala siyang katulad na title, na very unique yung concept niya, hindi pa nagawa ng kahit na sino (compose a love song which had a unique title and concept and that had not yet been done)."
Denin simply followed such lead to continue on developing the idea. When he reached home, he picked up the guitar and began to strum. Simultaneously, he was thinking of a song that could be picked up by a coffee brand and the possibility for it to be featured in a commercial.
Then, the words, "sasabog na ang puso kong ito (my heart is about to explode)" came and followed by "alam na ang dahilan, minsan sobrang kape, minsan ikaw (I have now known the reason, sometimes it's having too much coffee or sometimes it's your presence)." Those lyrics are also connected with a lover's thought that goes "ang nakakapagpaganda ng araw at nakakapagpakabog ng puso (what makes one's day beautiful and one's heart beat faster) is sometimes the coffee (I drink) or sometimes it's you." The latter is part of falling in love, shared Denin.
"Siguro lumalabas din talaga yung normal humor (ko) kahit papaano. The focus and challenge, this time around, was how I (the voice and persona in the song) would tell through a love song na sobrang mahal kita, sobrang gusto kita pero (that I really love you, but) not directly saying those words," said he.
Given the fact that the guy in the song is loving someone from a distance, Denin had this to share: "I think yung mga ibang sobrang (some people who are very) sincere, sila yung nahihirapan mag-express (they find it hard to express their feelings)." He compared it to another guy, who has become friends with a girl. Because of their closeness, he is comfortable admitting his fondness for her. Denin said that sometimes a guy reaches a point or has that moment when his gut feeling tells him that she is the one or they could be lovers.
The singer-songwriter continued on by remembering his experience of rejection, love-wise, and thought that "To confess (one's feelings), I think it takes guts to do it. Every success story, we don't know (and see) the failures behind it. Lahat ng nagtagumpay, minsan ano yun 90 percent rejection yun, minsan nakalusot na lang na 10 percent because you were given an opportunity. Then, when the opportunity presented itself, you were already ready. So nadale mo yung goal (you reached your goal and hit bull's-eye)."
For the song's music video, Denin and his team wanted the presentation simple and focused on the song message with the intention to evoke memories of the listeners about their loved ones and the happy and lovely times they have spent together.
"It's my dream that my songs will become soundtracks," said Denin, who has also attempted to write a Christmas ditty. "I have tried. Maybe in time, I can think of a concept kaya lang ang tagal ko nang inisip na gumawa ng Christmas song, with a twist or in which I can inject my own humor," added he.
Meantime, Denin enjoys the idea of writing original and catchy songs.
(For details on Denin and his songs, please visit his social media channels).