Family: Cherie Gil fought bravely with grace and strength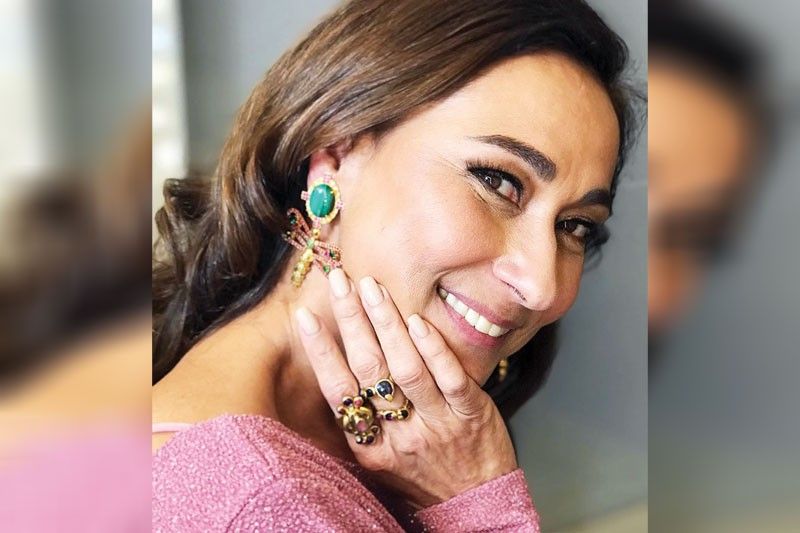 MANILA, Philippines — Veteran actress Cherie Gil passed away on Friday night after a brave battle with cancer. She was 59.
In the official statement shared yesterday on the social media accounts of her children Jay, Raphael and Bianca, the family of the movie icon "extended our sincerest gratitude to all those who expressed concern for Cherie during this difficult time."
They are deeply saddened by her passing but are "incredibly moved by the outpouring of love and support for her and our family."
They said the actress died peacefully in her sleep on Aug. 5, 4:48 a.m. Eastern time (4:48 p.m. in Manila), surrounded by family and loved ones, after battling cancer. After deciding to relocate to New York City to be closer to her children, she was diagnosed with a rare form of endometrial cancer in October 2021 and then underwent treatment at the Memorial Sloan-Kettering Cancer Center in the city, her family added.
"It was her request that her diagnosis be kept private, and as a family, we supported her in this decision. Cherie fought bravely against her illness, with grace and strength. Despite her struggles, she always managed to exude courage and never lost her trademark sass, wit and infectious humor or her larger-than-life personality," the statement further said.
The sad news about her death first broke out on Friday night, shocking the showbiz industry.
Cherie was dubbed as La Primera Contravida for her iconic villain roles on television and in movies, including Bituing Walang Ningning (1985) opposite Sharon Cuneta.
Sharon re-shared a video clip on Instagram showing the famous scene, where Cherie's character Lavinia uttered the iconic line to the Megastar's character Dorina: "You're nothing but a second-rate, trying hard copycat!"
Cherie last graced the screen via GMA's teleserye Legal Wives in 2021.
"The industry has lost one of the very best actors it has ever produced. I have lost a part of myself no one can ever replace," said a grieving Sharon. "That line will never be the same again, rest in power." Other showbiz personalities who paid tribute to Cherie included direk Joey Reyes, Liza Soberano, Sunshine Cruz, Dennis Trillo, Zsa Zsa Padilla and Pops Fernandez.
Real name Evangeline Rose Gil Eigenmann, Cherie came from a prominent showbiz clan. She is the beloved daughter of Eddie Mesa and Rosemarie Gil and is the sister of Michael de Mesa and the late Mark Gil.
Cherie's nieces and nephews who are also in showbiz honored their Tita Cherie.
Sid Lucero uploaded a photo of her on social media captioned, "I love you. Big hug."
Andi Eigenmann posted their photos together and called her aunt as "the one who inspires me to always stay true to my authentic self."
"We may have lost you physically, but we gained an angel instead. Love you so much. Say hi to Tito Ralph (Mark Gil) for us," said Ryan Eigenmann.
Max Eigenmman described her aunt as someone who "will always be the most empathetic, kind and loving person in my eyes…with the most badass swag, class and elegance to match."
"To me, she is my aunt. My Tita Cherie. The one I'd usually call when her brother (my father) (Mark Gil) pissed me off (zany face emoji) or anything that made me feel bad, for that matter, I called tita. 'Coz she always knew what to do to make me feel better. It was usually a yoga practice or a glass of wine."
"She was the hug I needed when I thought so ill of myself," she furthered.
Gabby Eigenmann also shared photos of his late father Mark Gil and his Tita Cherie.
The actor wrote: "Posting these pics is so hard. You guys are together again. I love you with all my heart. Thank you Lord for sharing them with us.. I love you TITA."